Fine Art Print
The Fatherland's Finale
Mercedes-Benz - Silver Arrows - Rudolf Caracciola - Nürburging - 1939
Build your own
3D artwork
Created From Scratch
What you see is not a photograph. It is a 3D artwork featuring authentic renderings, all designed and built in 3D from scratch. This is how we capture and recreate moments from modern and historic motorsport in an artwork like never seen before.
Before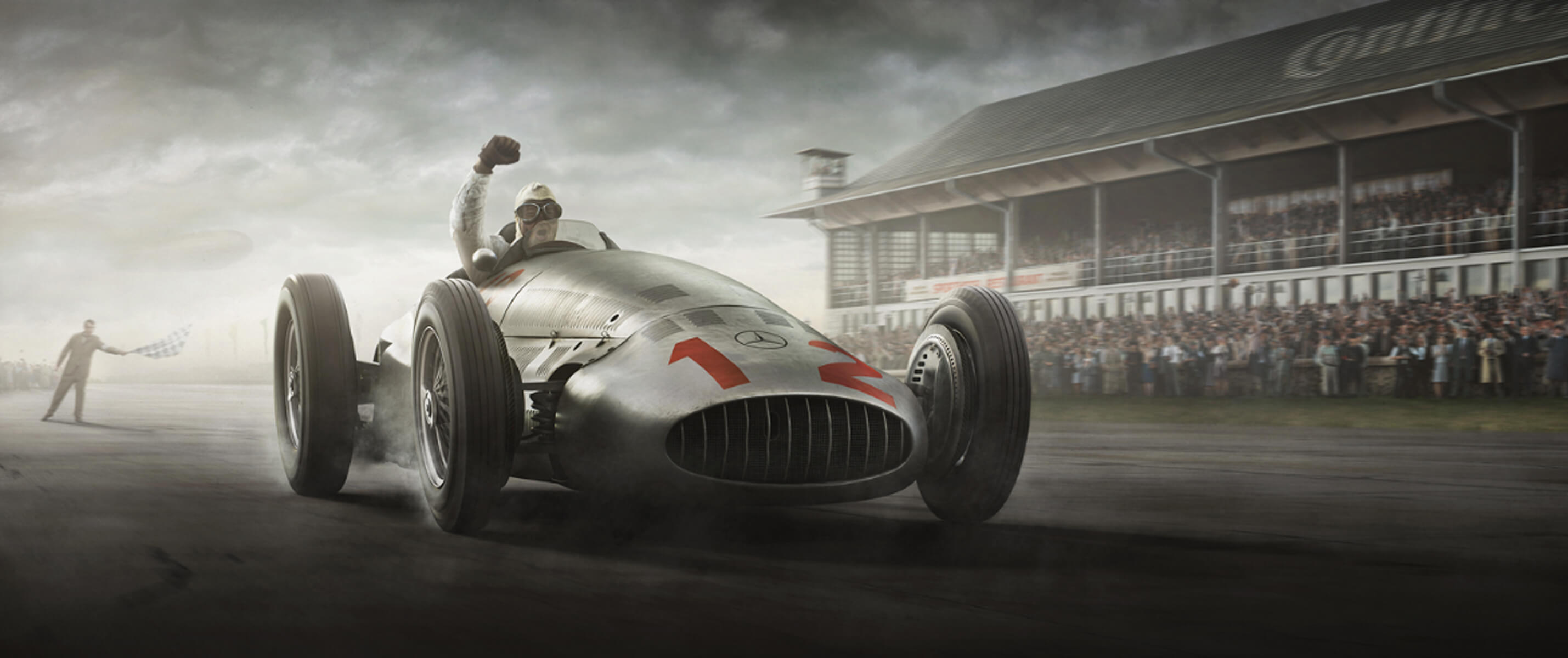 After
Recreating moments from modern and historic motorsport, Automobilist is highly recognised for their sophisticated 3D artwork.
Story behind
Rudolf Caracciola at Nürburging
By race time, the sun that had brightly illuminated the practice runs was masked by dark fog and drizzle — a profound foreshadowing of the upcoming war and a reflection of the mood at what would be Germany's last Grand Prix before the outbreak of hostilities. World War Two would put an end to the Grand Prix until 1946. The German Grand Prix was Caracciola's final win.

Configurator
Build Your Own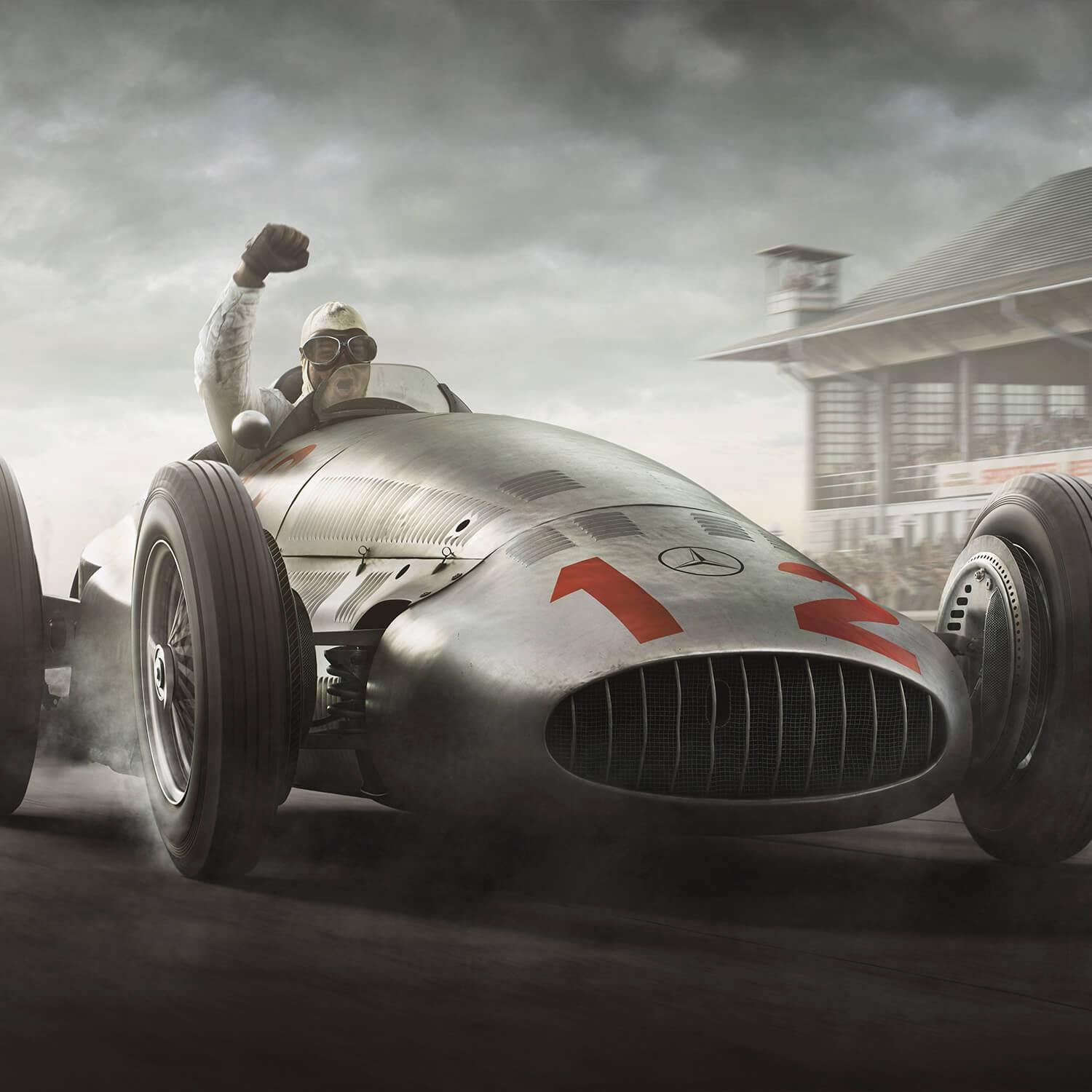 The Fatherland's Finale - Mercedes-Benz - Silver Arrows - Rudolf Caracciola - Nürburging - 1939
---
Join now and start earning points for different actions, and turn those points into awesome rewards!
SKU: PROD01000941
Product description
Automobilist x Rudolf Caracciola
Rudolf Caracciola victoriously crosses the finish line before a crowd of more than 250,000.
Technology
3D modelling and CGI compositing
Production
High-quality offset print
Material
Premium heavyweight 175 g/m2 paper
How it's done
The Magic Behind
We design each print using a world-unique combination of 3D renderings and CGI technology allowing us to re-create each car to precise coats of paint and scratches with a level of detail never seen before.
About
Automobilist
We are a team of artists, creative thinkers, solution finders, automotive and motorsport aficionados, and perfectionists dedicated to design anything automotive. Creating premium 3D artwork for automotive enthusiasts around the world since 2012.