Fine Art Print
The Lap That Made A Legend
Maserati 250F - Juan Manuel Fangio - Nürburging - 1957
Build your own
3D artwork
Created From Scratch
What you see is not a photograph. It is a 3D artwork featuring authentic renderings, all designed and built in 3D from scratch. This is how we capture and recreate moments from modern and historic motorsport in an artwork like never seen before.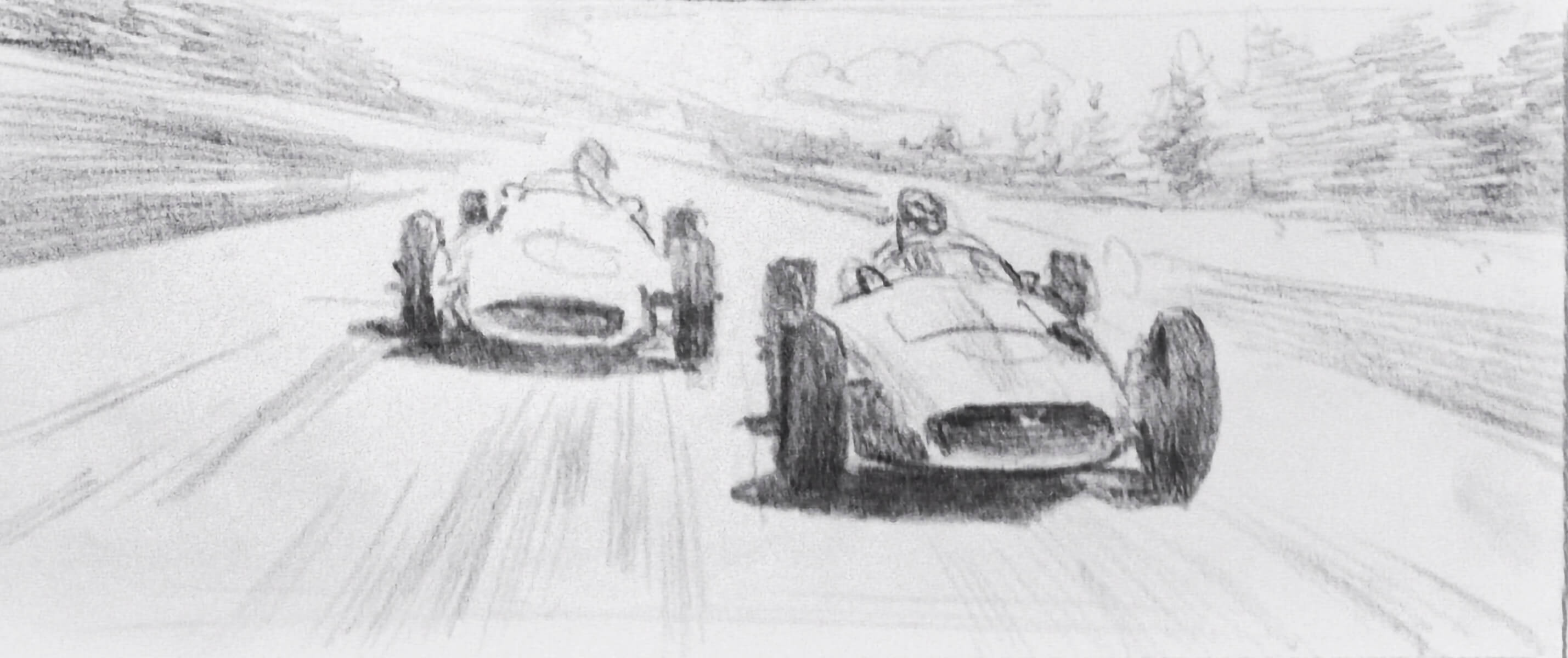 Before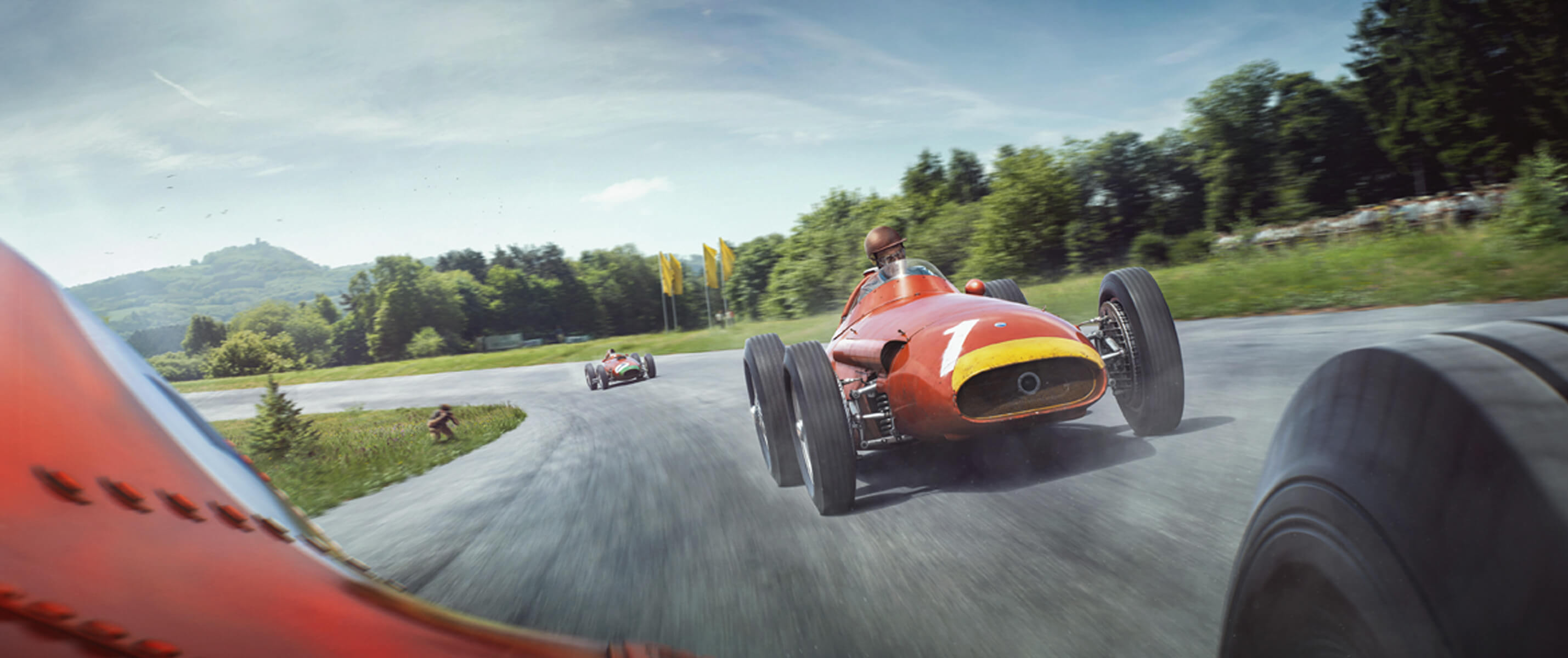 After
Recreating moments from modern and historic motorsport, Automobilist is highly recognised for their sophisticated 3D artwork.
Story behind
Juan Manuel Fangio at Nürburgring
Fangio won the World Championship that year in his Maserati 250F, and at the Nürburgring he showed the world what he was really capable of. After deciding to race with softer tires than the rest, and only half a tank of fuel, Fangio was able to corner quicker and he took a huge lead in style. But with less fuel on board a pit stop was required, which was to prove a disaster. One of the Maserati team's mechanics dropped – and then had to find – a wheel nut, costing Fangio a lot of time. He subsequently rejoined in third, and a massive 48 seconds behind Peter Collins in P2. For most drivers, there would have been no way back. But Fangio was in a class of his own. Within 10 magical laps, he had caught and passed Collins, breaking the lap record a total of 9 times – 7 of which were successive laps – and registering a fastest time that wasn't beaten for 46 years. After these incredible laps, Fangio then set his sights on race leader, Mike Hawthorn. With Collins out of the way, Fangio went on to spectacularly pass Hawthorn with only his right tires on the track and his left tires on the grass. Of the race, Fangio himself said: "I have never driven that quickly before in my life and I don't think I will ever be able to do it again".
Configurator
Build Your Own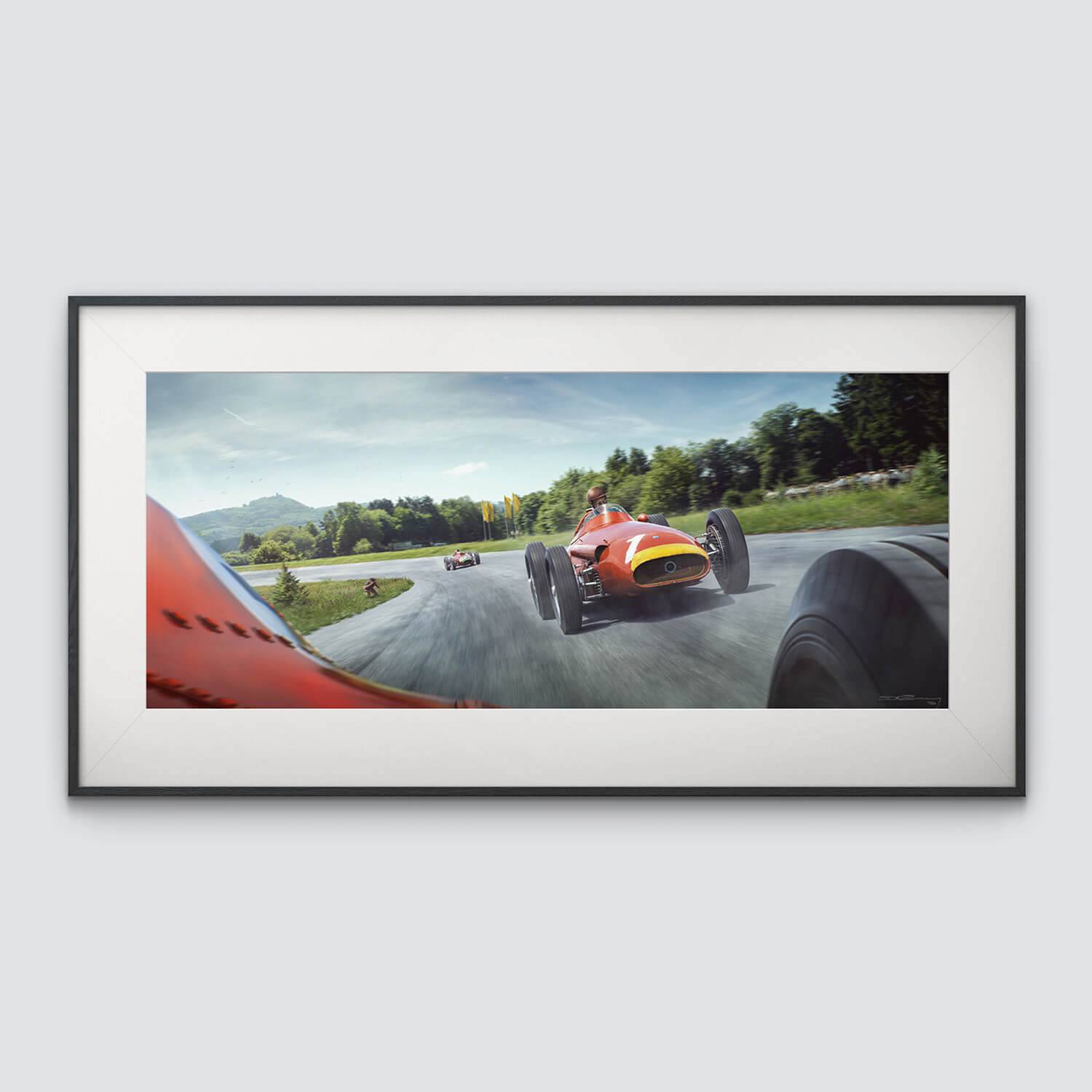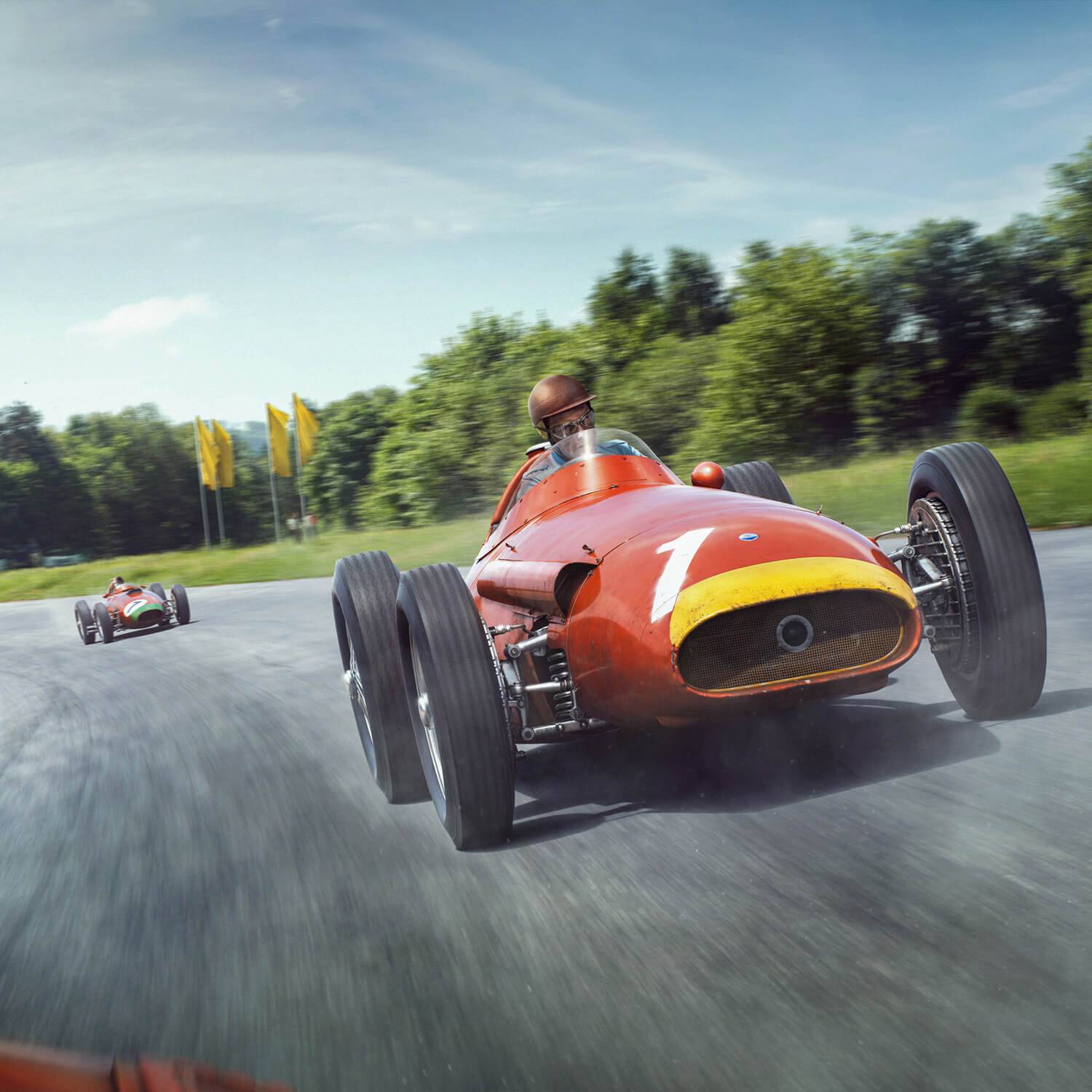 The Lap That Made A Legend - Maserati 250F - Juan Manuel Fangio - Nürburging - 1957
---
Join now and start earning points for different actions, and turn those points into awesome rewards!
SKU: PROD01000944
Product description
Automobilist x Juan Manuel Fangio
Considered by many as one of the greatest victories in racing history, Juan Manuel Fangio's triumph at the German Grand Prix of 1957 also represented the pinnacle of the driver's incredible career.
Technology
3D modelling and CGI compositing
Production
High-quality offset print
Material
Premium heavyweight 175 g/m2 paper
Officially Licensed Product

How it's done
The Magic Behind
We design each print using a world-unique combination of 3D renderings and CGI technology allowing us to re-create each car to precise coats of paint and scratches with a level of detail never seen before.
About
Automobilist
We are a team of artists, creative thinkers, solution finders, automotive and motorsport aficionados, and perfectionists dedicated to design anything automotive. Creating premium 3D artwork for automotive enthusiasts around the world since 2012.