3D artwork
Created From Scratch
What you see is not a photograph. It is a 3D artwork featuring authentic renderings, all designed and built in 3D from scratch. This is how we capture and recreate moments from modern and historic motorsport in an artwork like never seen before.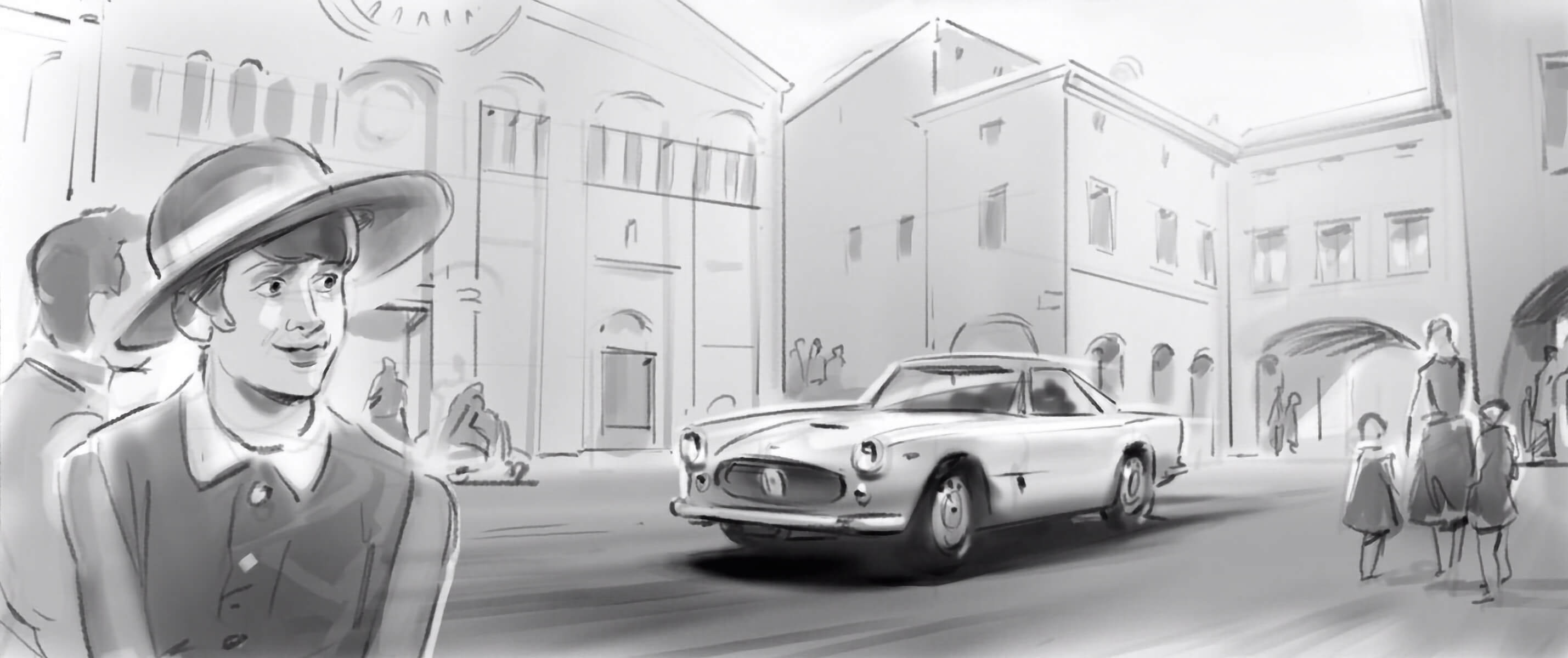 Before
After
Recreating moments from modern and historic motorsport, Automobilist is highly recognised for their sophisticated 3D artwork.
Story behind
Maserati 3500GT in Modena
The lucky few who witnessed the achingly beautiful 3500GT out on one of its very first test runs through Modena that day were given a fleeting glimpse of what would quickly become a firm favourite amongst Italy's celebrities and business leaders of the time. Indeed, timing was everything. Seventy years ago, 'The White Dame', as the early 3500GT prototype was known, represented style, success and romance in the post-war economic boom. A symbol of hope and prosperity in the moment – but a masterpiece in any era. The elegant car not only marked Maserati's entry into the growing grand tourer market, it also set a new benchmark for long distance travel, which many of the other top marques would soon aim to keep up with.
Configurator
Build Your Own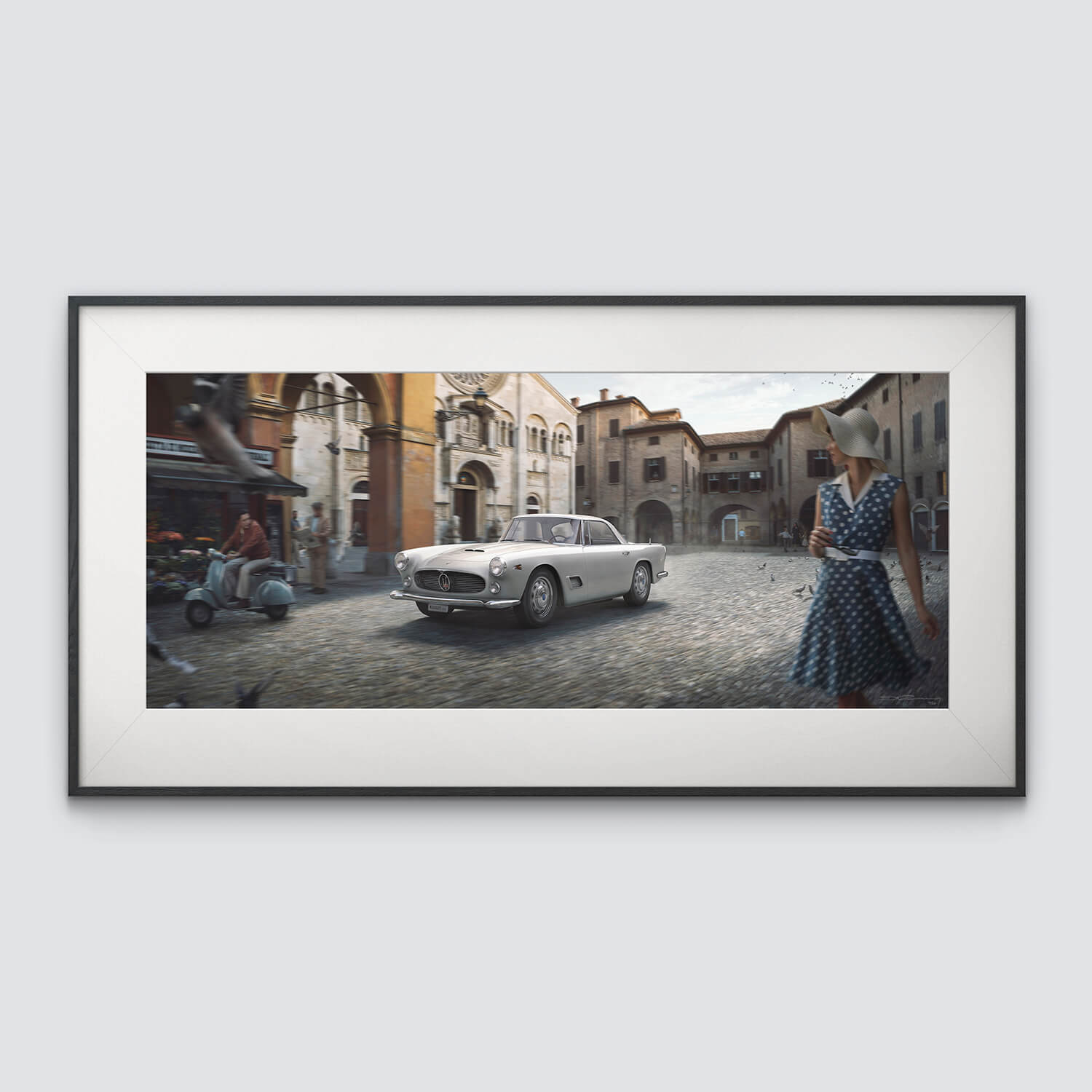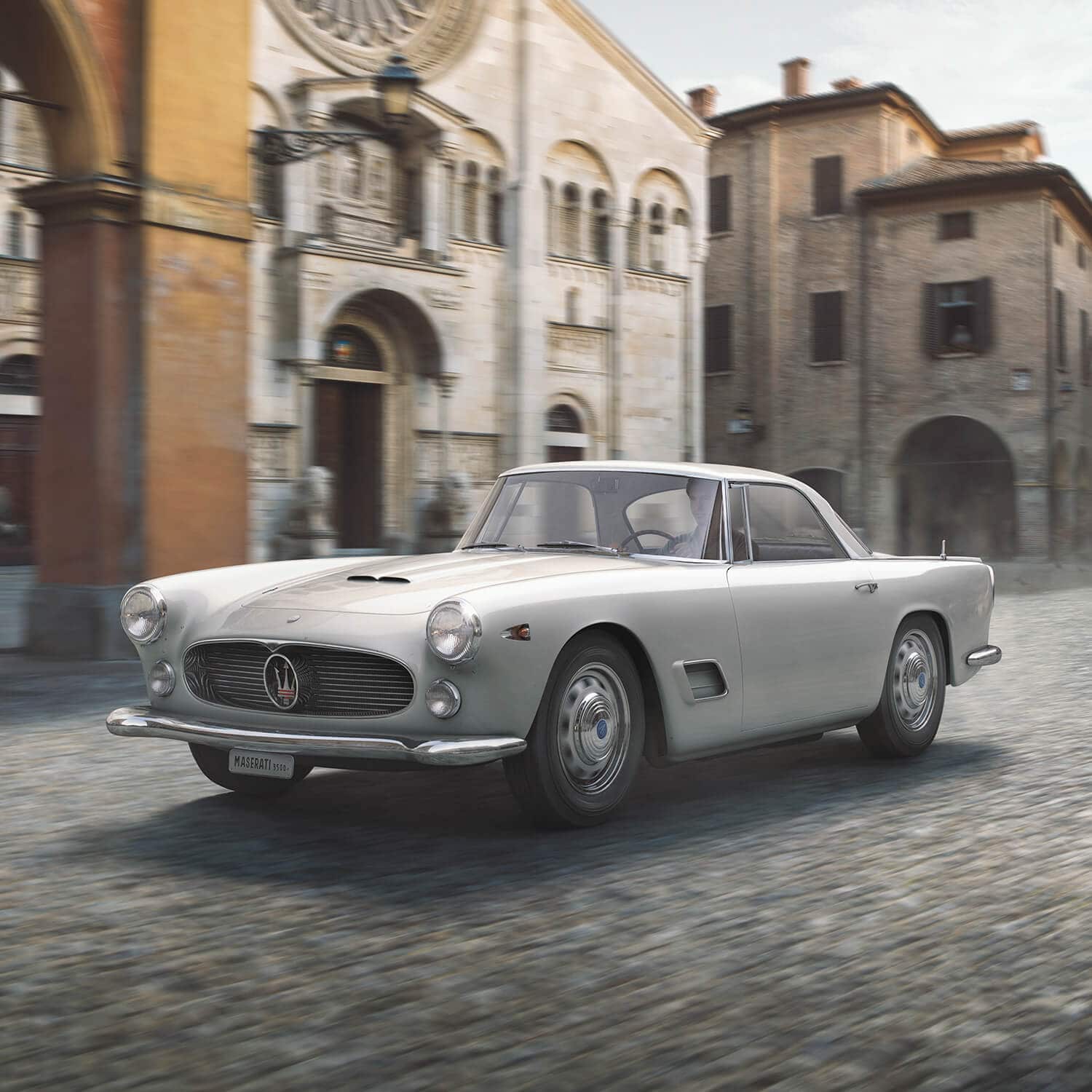 The White Dame - Maserati 3500GT - Modena - 1957
---
Join now and start earning points for different actions, and turn those points into awesome rewards!
SKU: PROD01000953
Product description
Automobilist x Maserati 3500GT
An early morning test drive of Maserati's first series produced Gran Turismo, shortly after its world premiere at the 1957 Salon International de l'Automobile de Genève, must have been a sight to behold.
Technology
3D modelling and CGI compositing
Production
High-quality offset print
Material
Premium heavyweight 175 g/m2 paper
Officially Licensed Product

How it's done
The Magic Behind
We design each print using a world-unique combination of 3D renderings and CGI technology allowing us to re-create each car to precise coats of paint and scratches with a level of detail never seen before.
About
Automobilist
We are a team of artists, creative thinkers, solution finders, automotive and motorsport aficionados, and perfectionists dedicated to design anything automotive. Creating premium 3D artwork for automotive enthusiasts around the world since 2012.