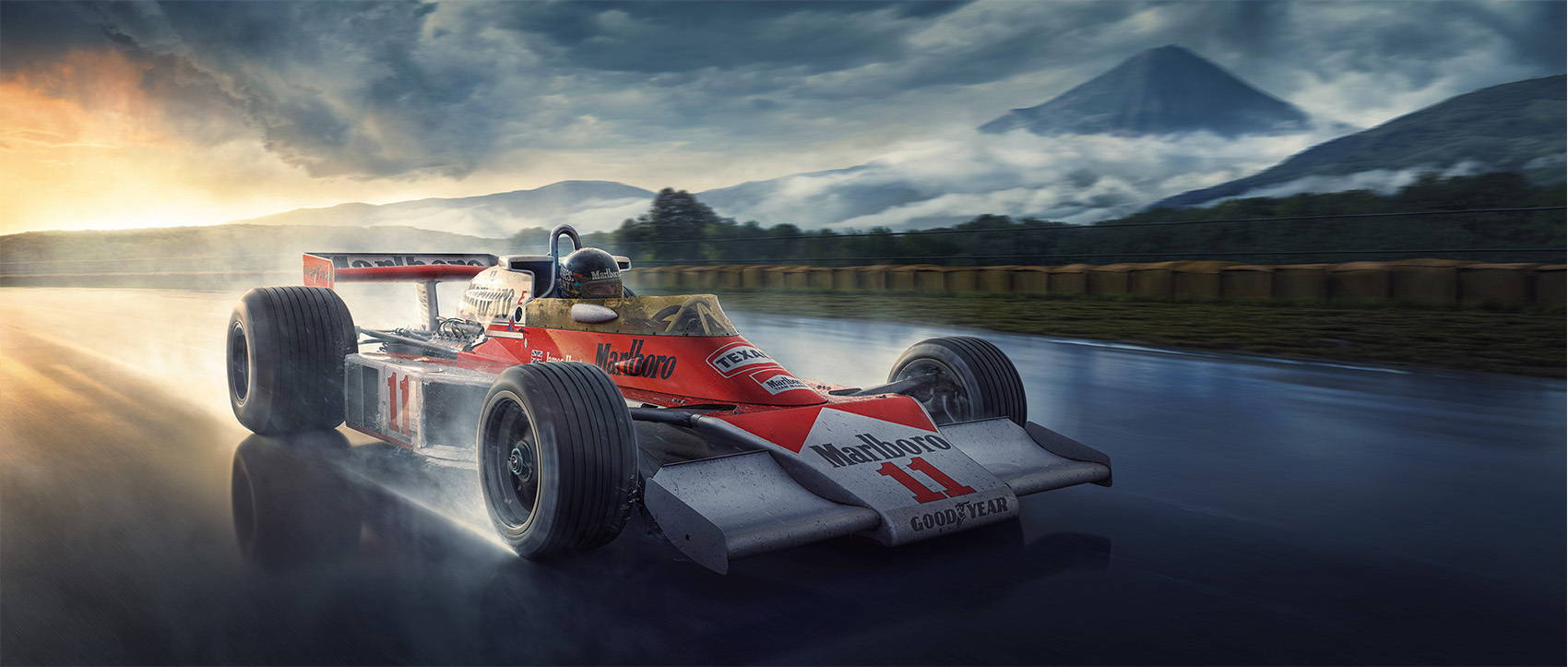 James Hunt, probably the most colourful character to have ever raced in Formula 1, would have been 72 this year – on 29th August. Who knows what irreverent and amusing comments he might still be making about the current crop of drivers? Sadly, James left us way back in 1993 aged just 45. He achieved plenty in his short time on earth and his day of days came on October 24th 1976.
After a season long battle between friends and rivals James Hunt and Niki Lauda, a contentious, near deadly season, it was only fitting that the final race of the season, the Japanese Grand Prix, would decide which of these two men would be champion. Heavy rains and hanging fog had left Fuji Speedway fraught with danger and there was talk of cancelling the race.
But it went ahead in a torrential downpour. The maths as to who could win the title was beyond complicated, but the simple truth was that going into the final round Lauda had a three point lead over Hunt. If you've come late to this story, bear in mind that on 1st August the Austrian nearly died in a fiery crash at the Nürburgring that left him scarred for life. He was even read the last rites. A few weeks later he came fourth in the Italian GP at Monza, an achievement which Sir Jackie Stewart described as the most courageous thing he'd ever witnessed in sport, but some people decried Niki as a coward, when he pulled out of this Japanese Grand Prix after one lap, stating that the conditions were just too dangerous. "My life is worth more than a title," he said.
Hunt started from the front row alongside pole man Mario Andretti, having told his crew that he was "not going to race. I can't. I'm just going to drive round." When Lauda pulled out, it seemed the title was James' to lose as a fourth place finish would be all he needed. But it wasn't that simple, as Hunt had to pit for a tyre change and dropped to fifth. The Englishman thought the title had slipped from his grasp and believed his team had lost it for him by calling him for fresh tyres. In a raging mood, he drove as though his life depended on it, although on the Formula 1 World Championship title was at stake! He fought his way back to third, but as he crossed the line he didn't know if he was champion or not. His McLaren team boss, Teddy Mayer kept waving three fingers to indicate he was third and therefore champion. Slowly, the truth of what people were shouting dawned on him, but even that wasn't enough, given that the year had been peppered with post-race controversy and even disqualification for Hunt after he won in Britain. It was only hours later, when all the race officials had left the track that he finally accepted that he really was the 1976 Formula 1 World Champion.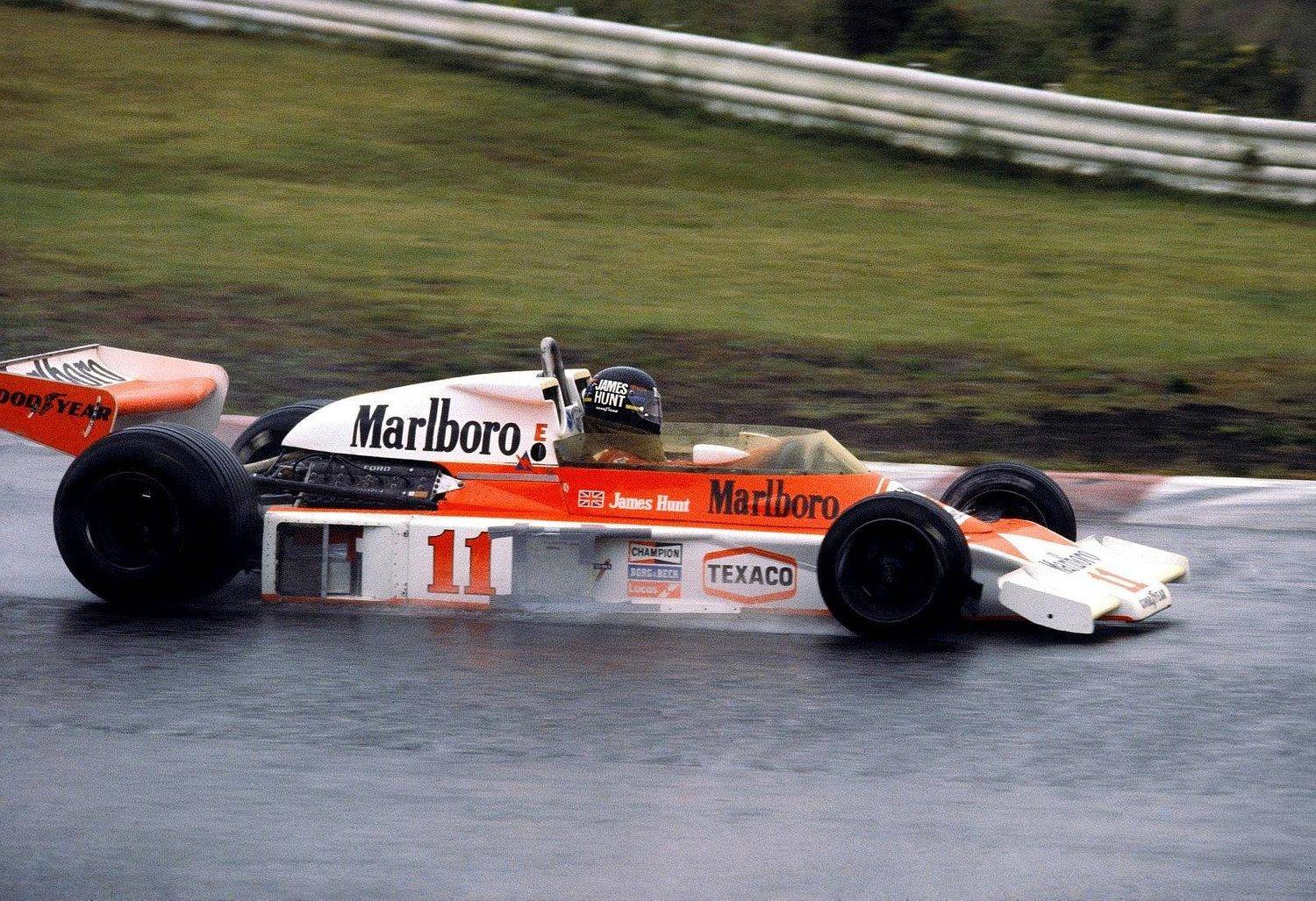 Ever the gentleman, Hunt would later say this about Niki Lauda. "In a perfect world, we would have shared the championship. He's been through a terrible accident and his comeback has been amazing. But I think he made the right decision to stop, and I feel awfully sorry for him. For me, Niki's decision was the bravest of all. None of the rest of us had the courage to stop racing in such ridiculous circumstances. Let's hope that no fool blames him for packing it in."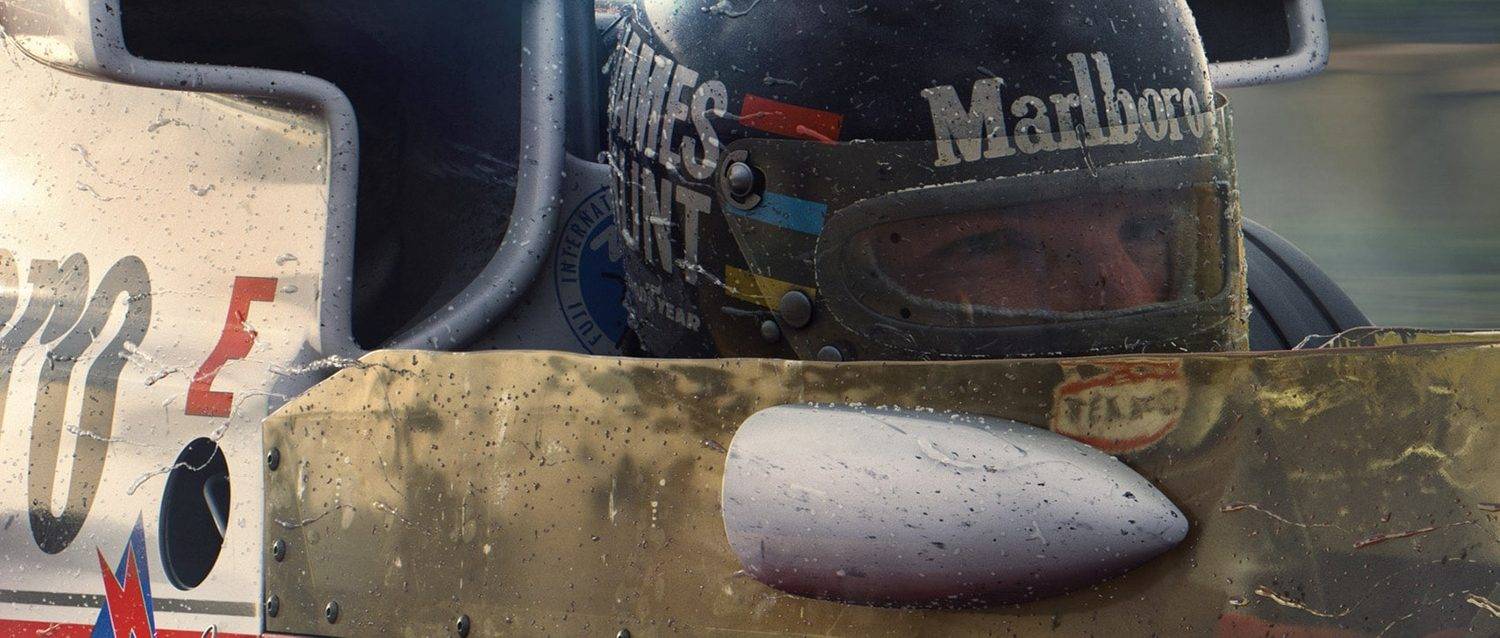 To commemorate this moment in Formula 1 history, Automobilist added a piece to the Hunt collection as classic as that day: Hunt's Crown - The Bell Helmet. With iconic white lettering and recognisable red, blue, and yellow stripes - The Bell Helmet remains as timeless as the man who wore it. Our James Hunt Collection now includes 7 posters and 1 fine art print, including stylized shots of Hunt's McLaren M23, and a 3D rendered panorama of that deciding day in Oyama. The addition of Hunt's Crown also expanded our Helmet Collection, which includes drivers such as Fernando Alonso, Michael Schumacher, and Ayrton Senna. And on the occasion of his birthday, we offer two specially-woven sets where this helmet is available as a gift from Automobilist. All of these works are available on our website!