"Salut" to the Gallic Greats of F1

---
"Salut" to the Gallic Greats of F1
---
With the French Grand Prix taking place this weekend, we look at France's legendary champions, doomed romantic heroes, bull-headed firebrands, flamboyant fan favourites and swashbuckling daredevils. Their history – there's been 75 of them - encompasses everything that's enticing about the sport.
At the obvious top of our list of Gallic greats is the legendary Alain Prost. Winner of four world championship titles the man known as the Professor for his ability to combine a supremely analytical approach and exceptional pace, began F1 life in 1980 with a far less erudite-sounding sobriquet – Tadpole, handed to him by McLaren mechanics on account of being a rather small 'frog'.
The nickname didn't last long, however and his performances were enough to warrant the attention of Renault for 1981. The relationship with his home team, and with compatriot team-mate Rene Arnoux, was volatile, however and after falling out with Arnoux in 1982 over agreements over finishing order and with Renault over pretty much everything, Prost was fired at the end of 1983.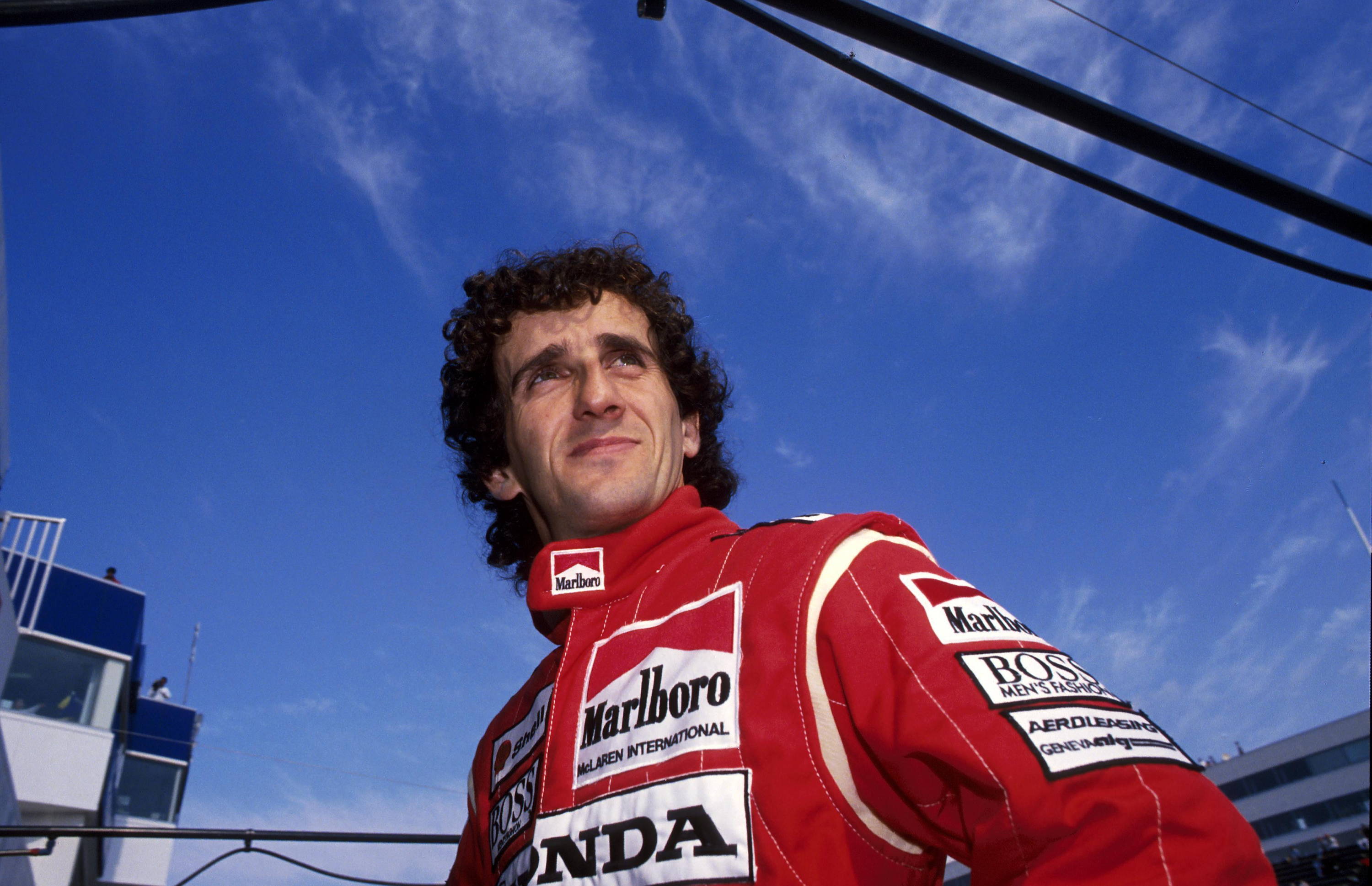 Four-time F1 Drivers' World Champion, winning from 1987 until 2001, Prost held the record for most GP victories until 2001. Image courtesy Motorsport Images
Within two days of leaving Renault he re-signed with McLaren and the rest is history. Three world championships with the Woking team followed in 1985, '86 and '89, with the last lit up by the furious rivalry with Aytron Senna that would continue the following year after Prost had headed off to Ferrari. A final championship followed with Williams in 1993 and as one of just five drivers with more than three world titles to their name and still fourth on the all-time win list, Prost's status as a proper legend is secure.
The Professor's closest challenger is his Renault nemesis Arnoux.
The son of an accountant from rural Grenoble, Arnoux was the antithesis of a debonair, fashionable late '70s French racing driver. Quiet to the point of silence when the short, stocky charger spoke it was with a heavy provincial accent and brutal frankness that did not endear him to sponsors or rivals. On track though Arnoux's pugnacious competitiveness and raw pace could not be ignored.
He'd go on to win seven grands prix but the battle for which he will always be remembered was for second place. His wild, wheel-banging, devil-take-the-hindmost duel with Gilles Villeneuve at Dijon in the 1979 French Grand Prix has gone down in history as one of F1's greatest scraps and still earns the still quite-spoken Arnoux endless admiration from fans.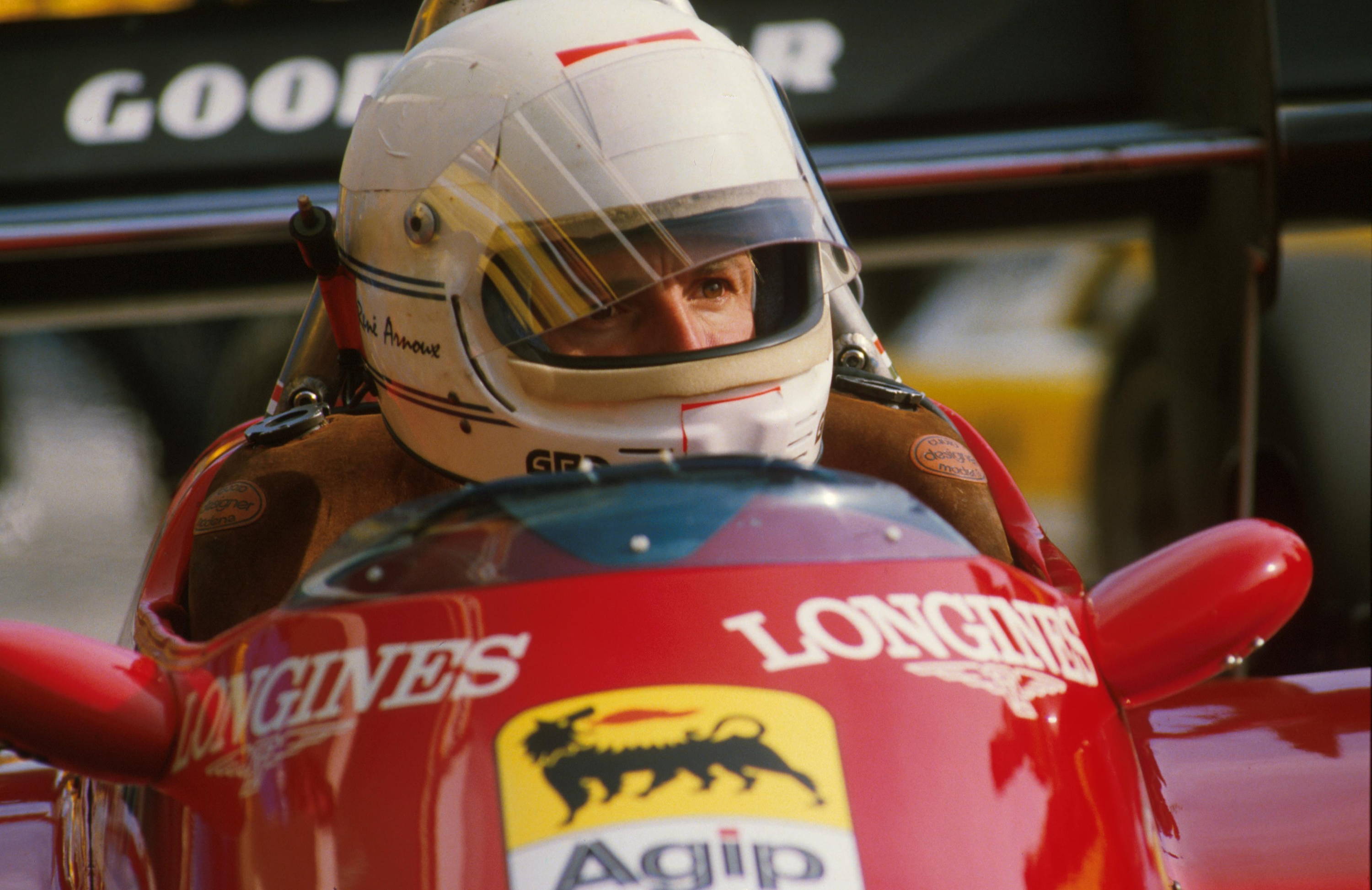 Arnoux competed in 12 F1 seasons, finishing on the podium on 22 occasions.
---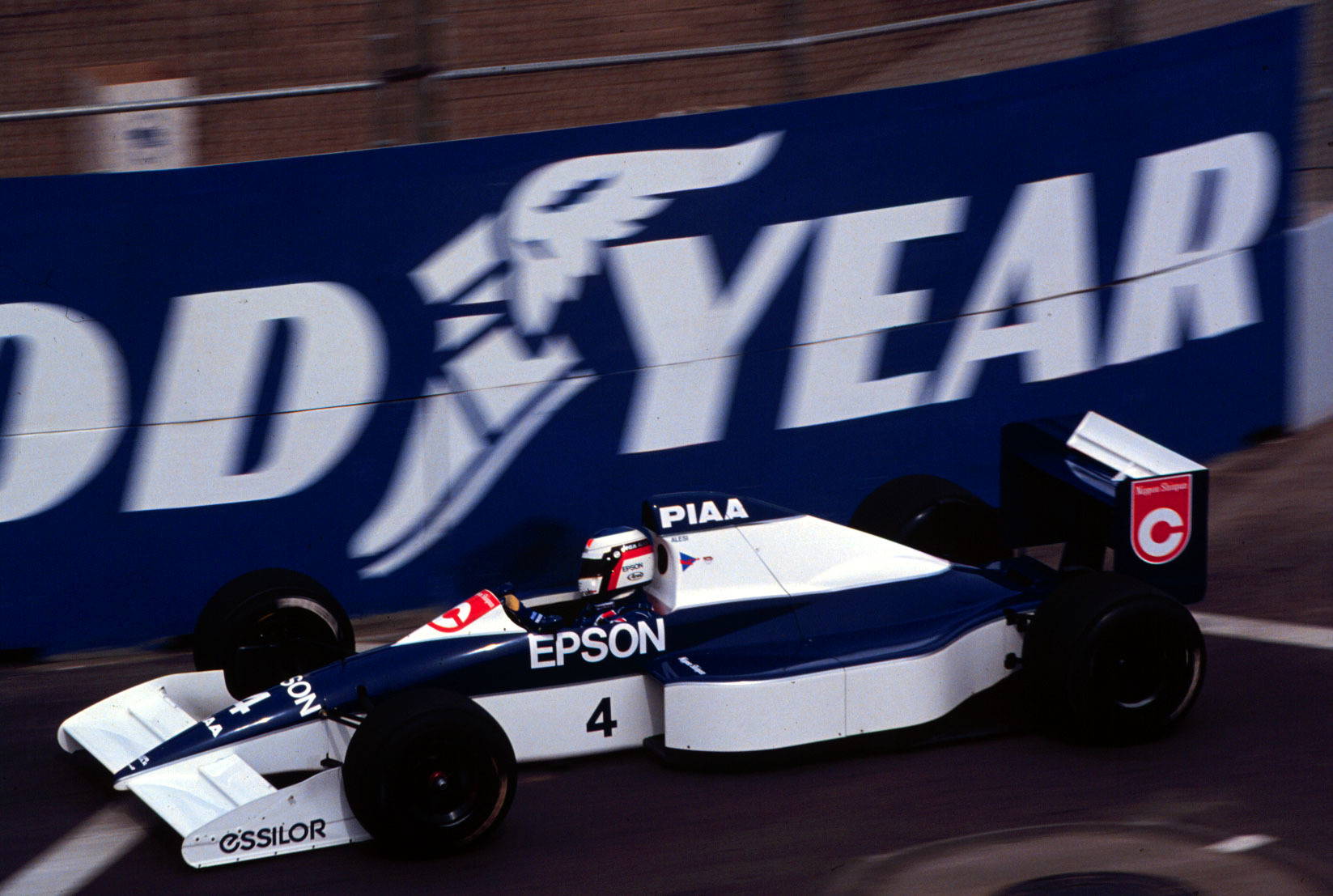 Jean Alesi's 1990 season opening drive in Phoenix saw him competitively hold off Ayrton Senna for 25 laps. Images courtesy Motorsport Image
---
The ultimate French fan favourite though, has to be people's hero Jean Alesi. Flamboyant, fiery and undoubtedly fast, Alesi won the hearts of F1 fans from the moment he first turned a wheel for Tyrrell, finishing fourth on his debut on home soil. It was in the first race of 1990, however, that he sealed his reputation as one of F1's fiercest competitors. At the opening round in Phoenix, Alesi led for 25 laps before being passed by Senna. He had the temerity to briefly re-pass the great Brazilian before surrendering and finishing second in his ninth race. It seems highly likely he could have been a world champion if he had put pen to paper with Williams, but after protracted discussions, Alesi pledged his future not to the winners of the 1992-'94 and '96 and '97 championships but to a Ferrari squad labouring through some of the most sluggish doldrums in its history. Just one career win would follow – in Canada in 1995.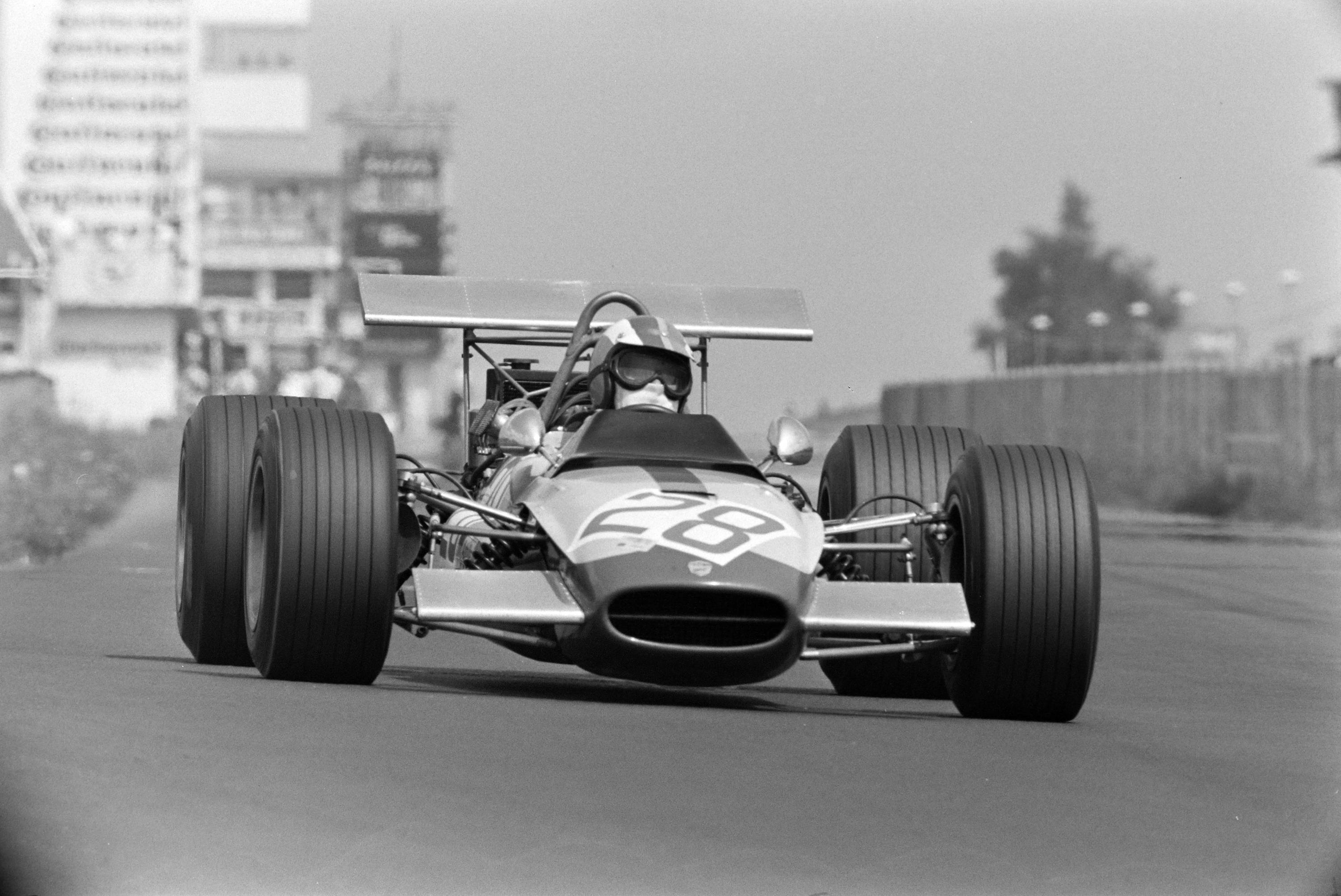 Paris-born François Cevert competed in 47 World Championship Grands Prix, achieving one win, 13 podium finishes and 89 career points. Image courtesy Motorsport Images
---
François Cevert, unlike Arnoux, was the embodiment of dashing French racer. Hirsute, heroic, charismatic, and possessed of a pair of piercing blue eyes, Cevert matched speed with an effortless cool that encompassed casual fur-coat wrapped photo opps with Brigitte Bardot and a classical-trained gift for music that regularly saw him slide from cockpit to piano stool to entertain fellow racers.
The payback for shining so brightly was that it would be for a short time. At Watkins Glen in 1973 the dashing Cevert pushed his nervous Tyrrell too far in qualifying and crashed and F1 instantly lost one of its most potent forces.
Then there was Jo Schelsser, who toiled for years in Formula 2 before claiming a proper F1 drive with Honda in 1968 driving the experimental RA302 at the French Grand Prix. After just two laps, however, Schlesser went off track and the Honda's burst into flames. Trapped in its highly-flammable magnesium body, Schlesser perished.
To the list of tragic lost stars there's no doubt about adding both Patrick Depailler and Jules Bianchi, the former being killed in testing ahead of the 1980 German Grand Prix, while the latter suffered fatal injuries after colliding with a track vehicle during the 2014 Japanese Grand Prix.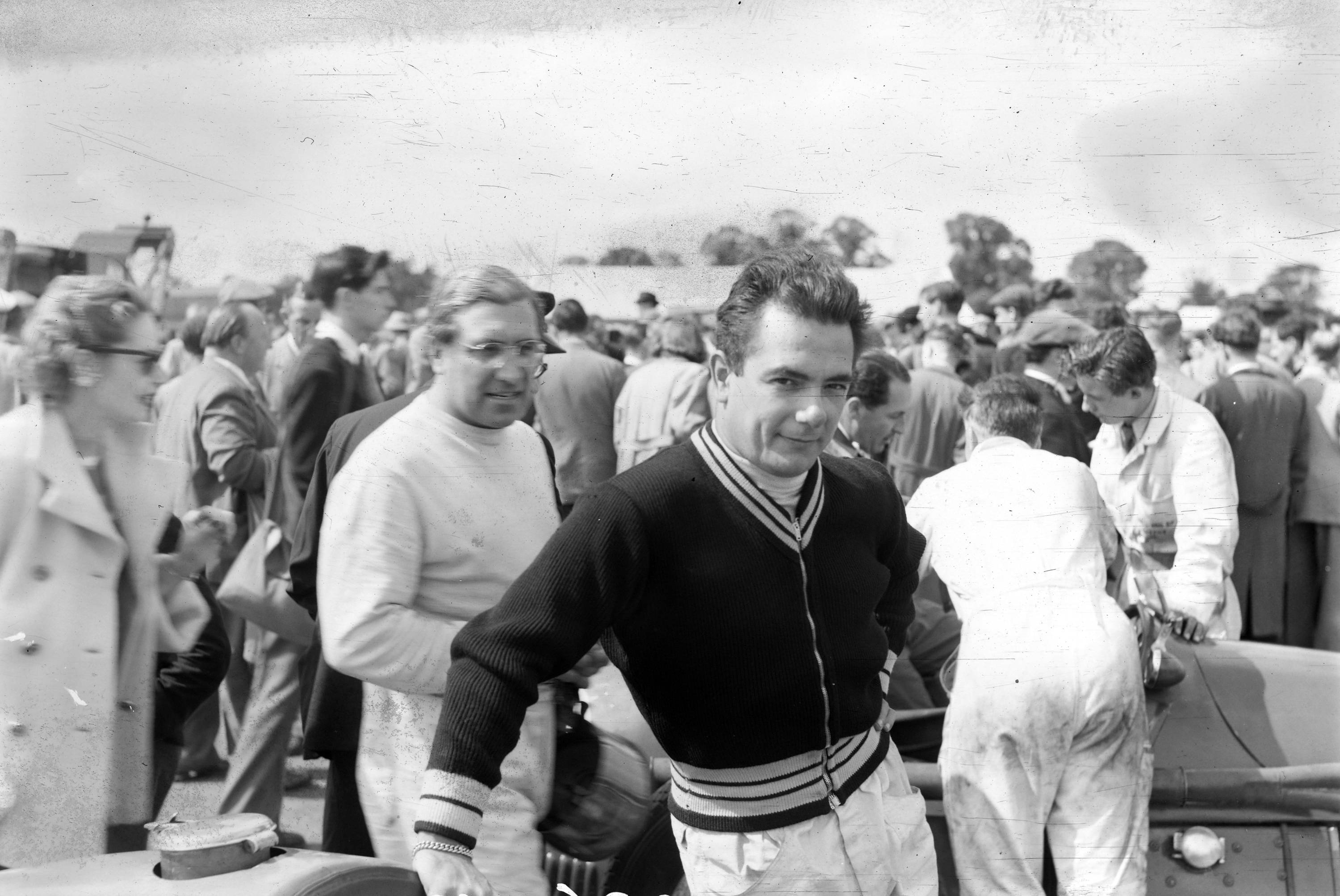 While serious injury was and is rare in the current F1 era it was a strong occupational hazard decades earlier and, if your name was Jean Behra, something to be shrugged off. Behra took part in 52 grands prix between 1952 and 1959, crashing frequently in both F1 and sportscar racing and in the late 1950s gleefully showed off each of his 18 serious injuries in a French newspaper by posing for an annotated pic in his briefs. The injuries included seven broken ribs, a broken nose and head injuries at the 1952 Carerra Panamerica, second degree burns at the 1957 Caracas Grand Prix, two broken arms at the Les Sables-d'Olonne race 1952 and the truly terrible oreille droite arrachée at the 1955 Tourist Trophy at Dundrod. That's a torn-off right ear to those not fluent in painful French. It was clear that Behra was pushing his luck and so it proved in 1959 when he was killed driving a Porsche in a sports car support race to the German Grand Prix.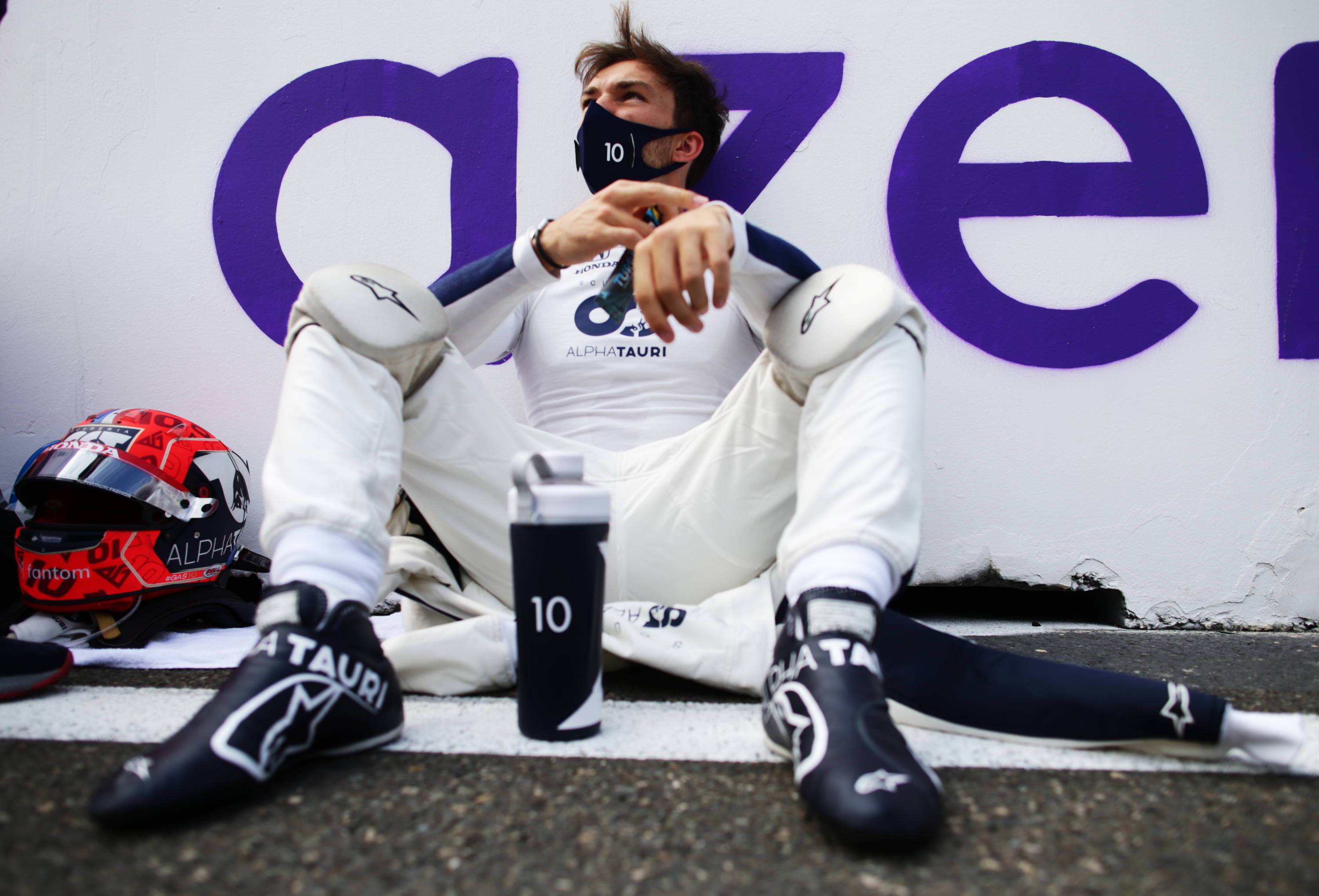 After the podium finish at the 2021 Azerbaijan Grand Prix, Pierre Gasly is all charged up to get himself a few more top spots. Image courtesy Hoch-Zwei
---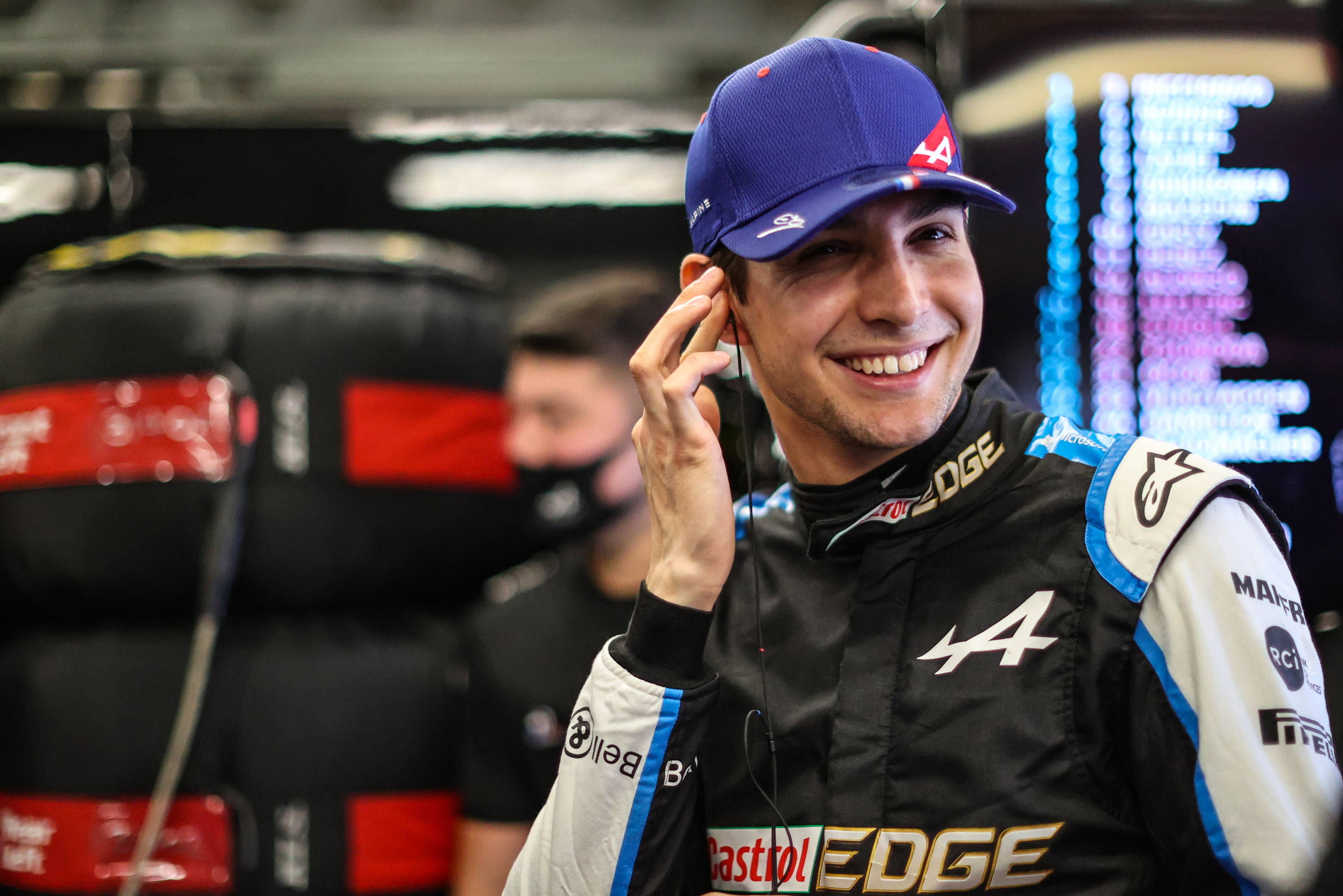 The French driver is competing for Alpine in Formula 1. Image courtesy F1 Pool and Hoch-Zwei
---
The list of French stars isn't just populated by legends or the lost, however. How about the charming Jacques Laffite who took six wins with a cavalier style and casual insouciance that endeared him to a generation of aspiring French drivers. Or the more stoic Jean-Pierre Jabouille who notched the first turbocharged victory in F1 in 1979 after toiling for two years to build on the first explosive efforts of Renault's Yellow Teapot.
Didier Pironi, Patrick Tambay, Maurice Trintignant, Jean-Pierre Beltoise, even first lap nutcase Romain Grosjean, all deserve an honourable mention in a list of French drivers who brought speed and panache to the grid.
And now, as we welcome back the French Grand Prix which had to be cancelled last year, we can get set to enjoy the performances of two genuinely talented French drivers in the shape of Pierre Gasly and Esteban Ocon.
---