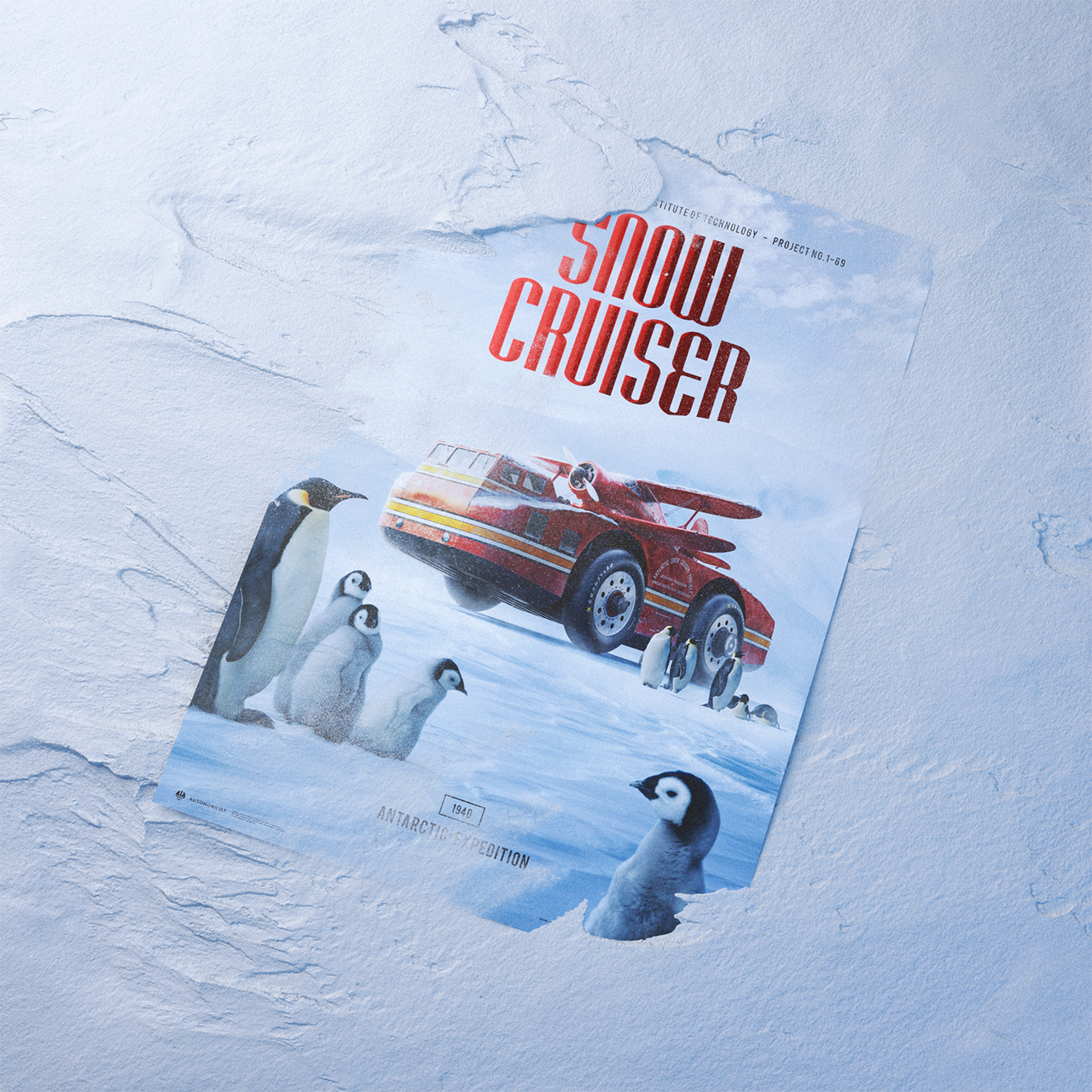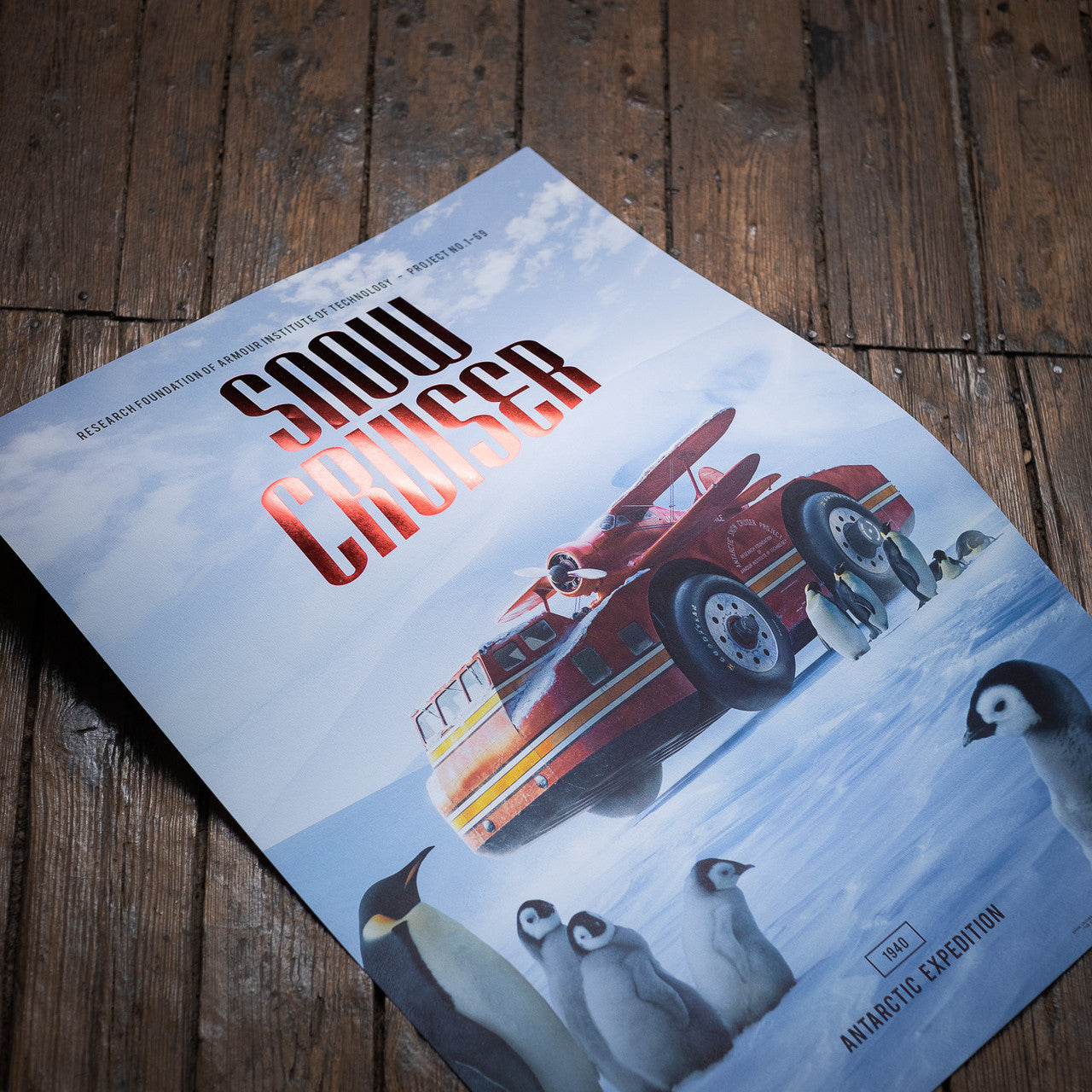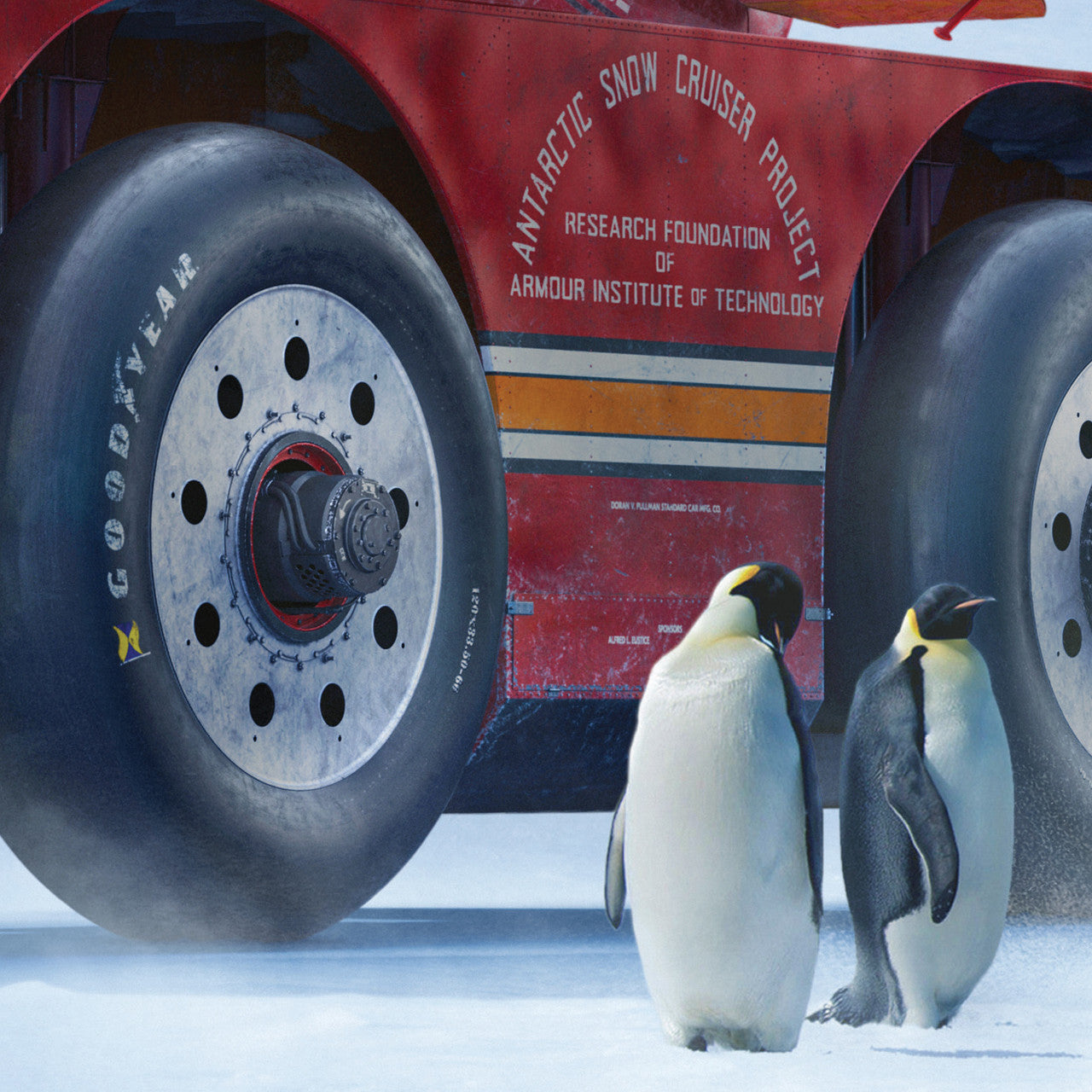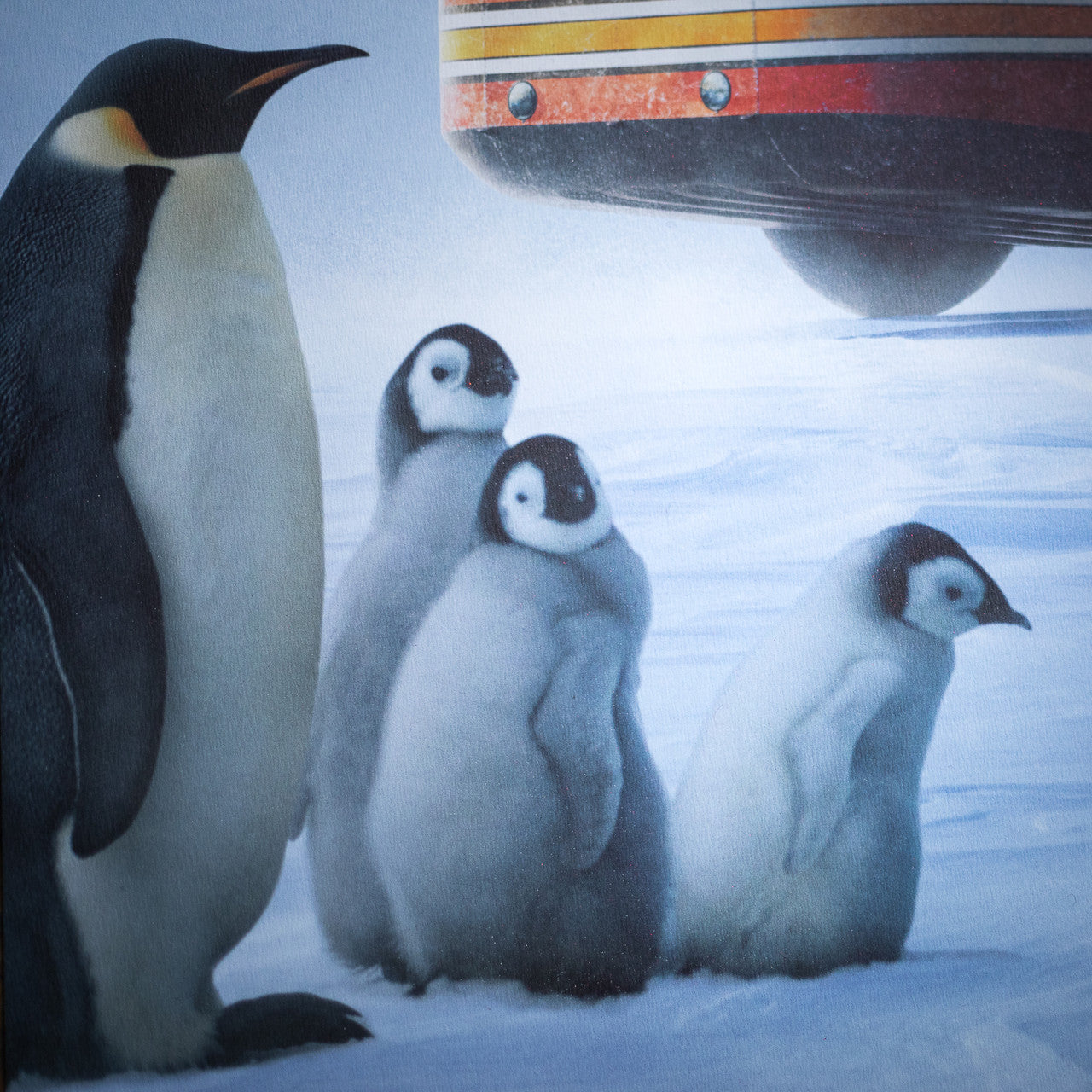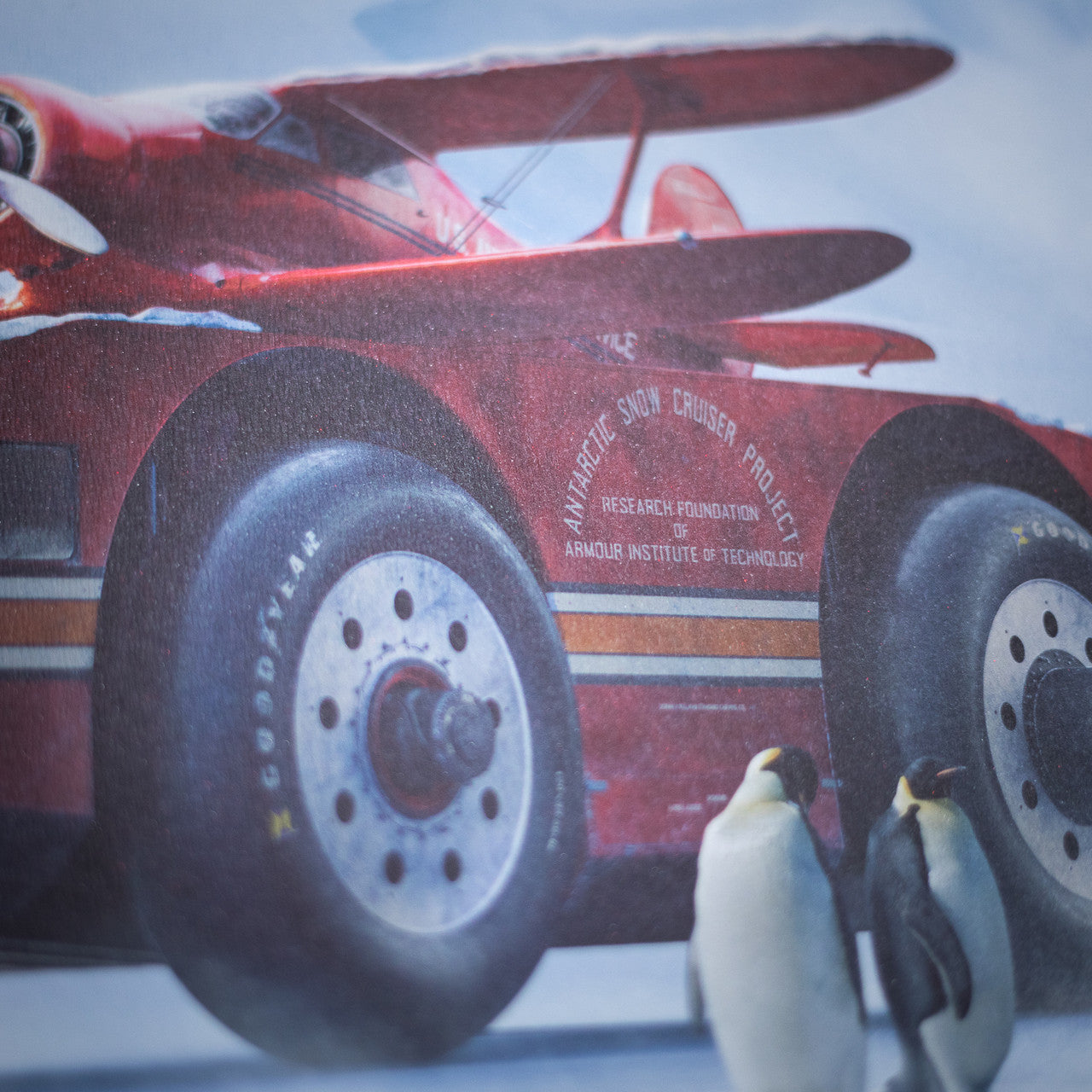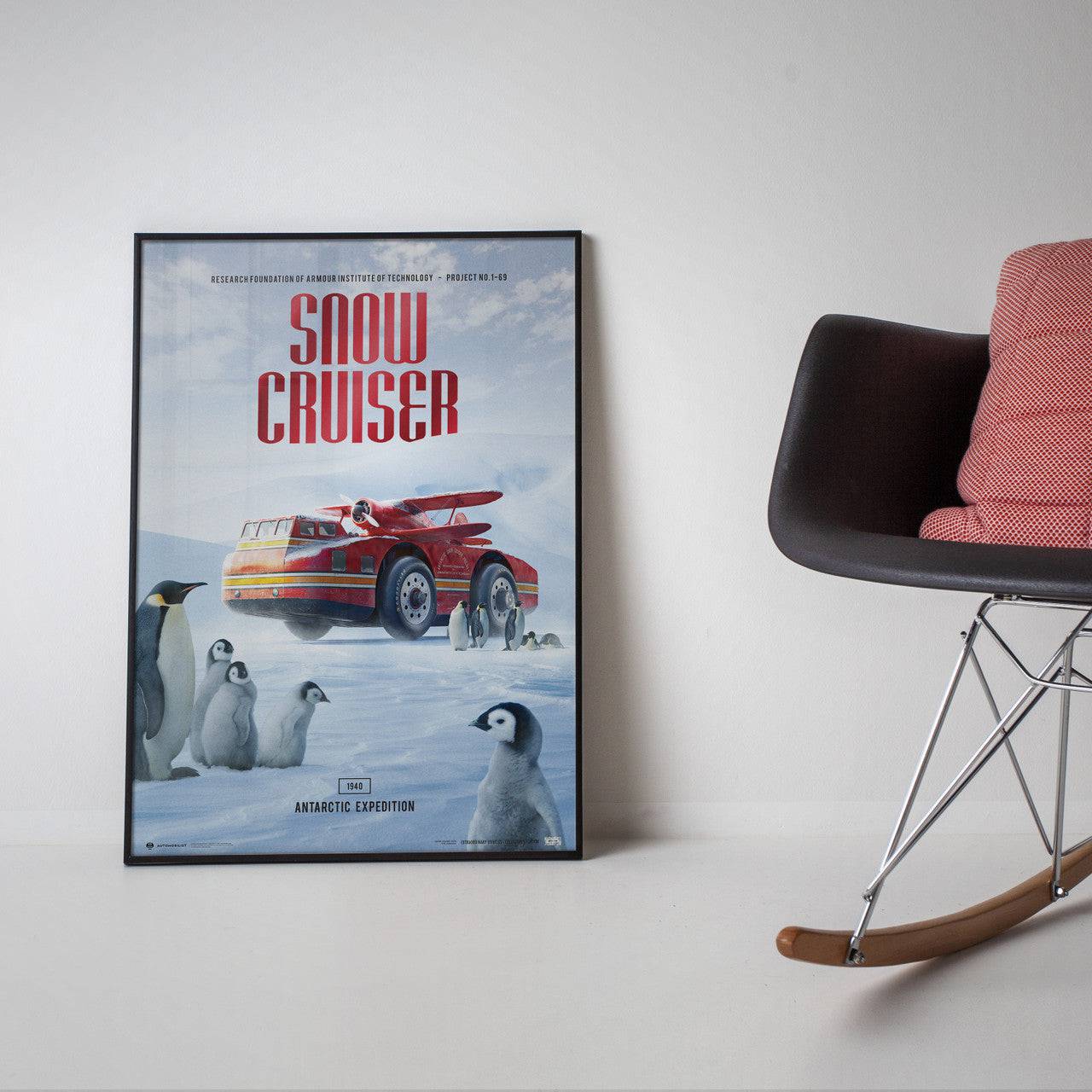 Antarctic Expedition - Snow Cruiser 'The Penguin' - 1940 | Collector's Edition
---
Start earning points for different actions, and turn those points into awesome rewards.
SKU: PROD01001808
Product description
Automobilist Design Poster
Specially designed and created as part of an annual series featuring Extraordinary Vehicles. Exclusive edition of 100 pieces only. Uniquely numbered featuring hot-foil red embossing.

Global Shipping from Europe, delivered rolled in a protective tube. Frame is not included.
Technology
3D modelling and CGI compositing
Production
High-quality offset print
Material
Premium heavyweight 175 g/m2 paper
Story behind
Snow Cruiser 'The Penguin'
Meet the Antarctic Snow Cruiser, one of Automobilist's more unusual artwork offerings and part of our Extraordinary Vehicles series, where we marvel at feats of madcap engineering. The Antarctic Snow Cruiser was built to support a 1940s US expedition to the South Pole. Weighing in at just over 33.5 tonnes, the 7-metre long behemoth had 3-metre tall retractable heated tyres, room for four, and could - why not? - park a light aircraft on its roof. Despite being nicknamed 'the Penguin', the Snow Cruiser struggled with grip on the ice so much so that the $3m machine was eventually redeployed as a static base, only to be abandoned in 1941. Remarkably it was found and dug out from a covering of ice and snow in 1946 and made usable with some basic servicing and air in the tyres. Abandoned once more in the 1950s its whereabouts are unknown, but the might of human endeavour in creating this gigantic piece remains visible for all.
Discover more
Poster collection
Automotive posters we create in collaboration with iconic brands and personalities. Each car has been painstakingly designed by us using a unique combination of 3D renderings and CGI imagery.
View all
Edition of 100
Embossed
Sold out
Edition of 100
Embossed
Sold out
Sold out
Edition of 100
Embossed
Sold out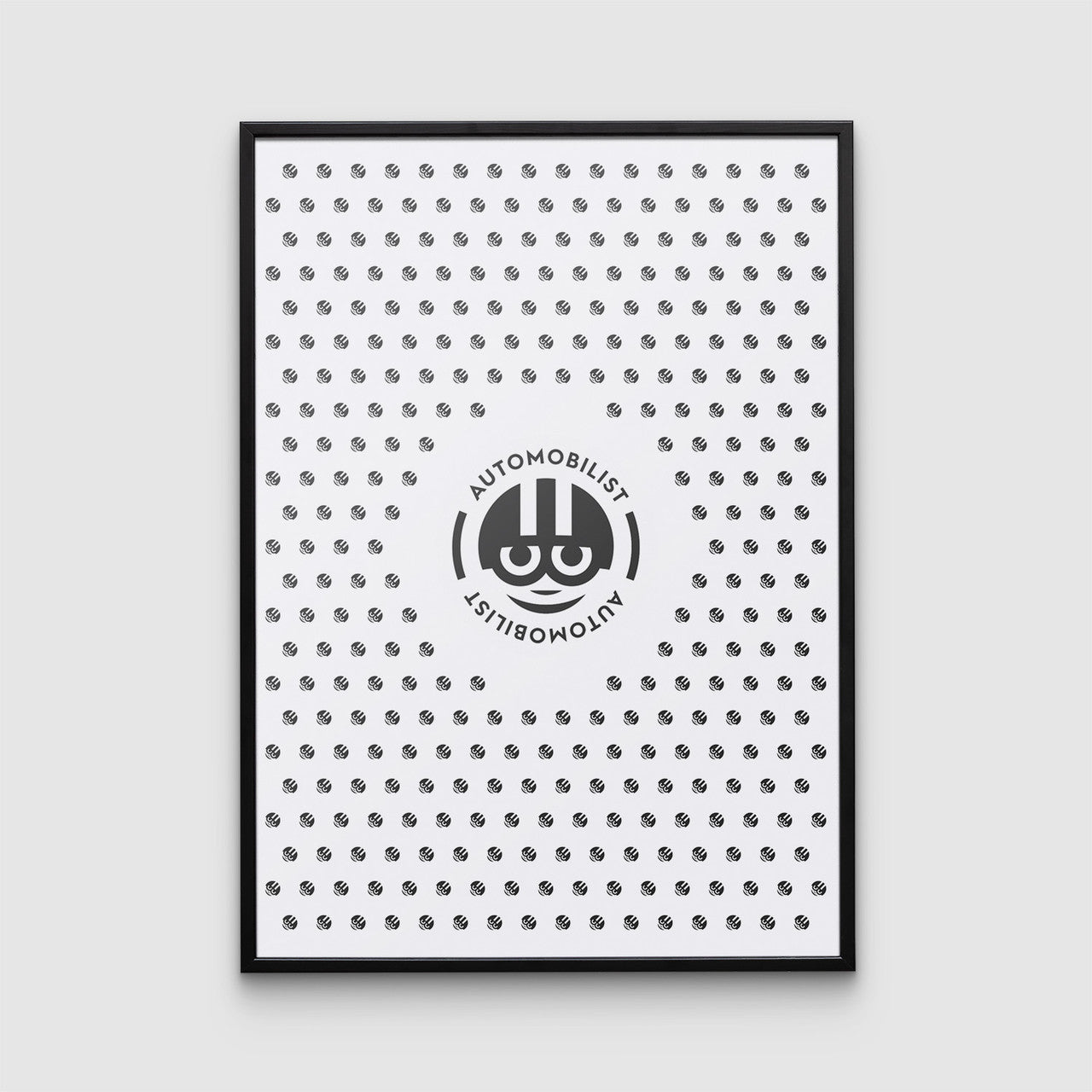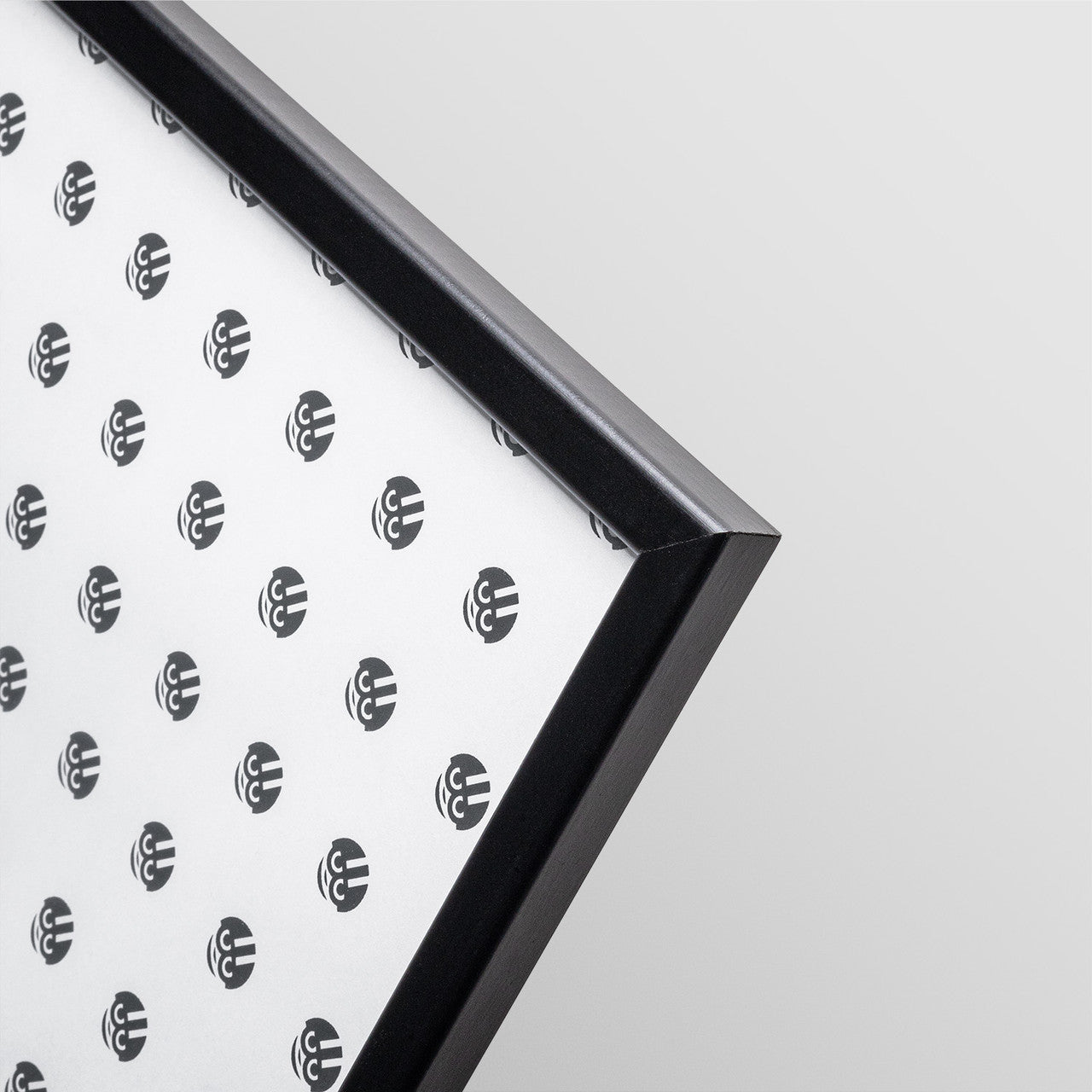 Quality frames
Perfect for your posters
Display your posters on the wall in a quality frame in slim and contemporary design. Our frames are made of pine wood with a quality surface finish to suit all homes and styles.
Pick your frame
How it's done
The Magic Behind
We design each print using a world-unique combination of 3D renderings and CGI technology allowing us to re-create each car to precise coats of paint and scratches with a level of detail never seen before.
About
Automobilist
We are a team of artists, creative thinkers, solution finders, automotive and motorsport aficionados, and perfectionists dedicated to design anything automotive. Creating premium 3D artwork for automotive enthusiasts around the world since 2012.
View all
Apertures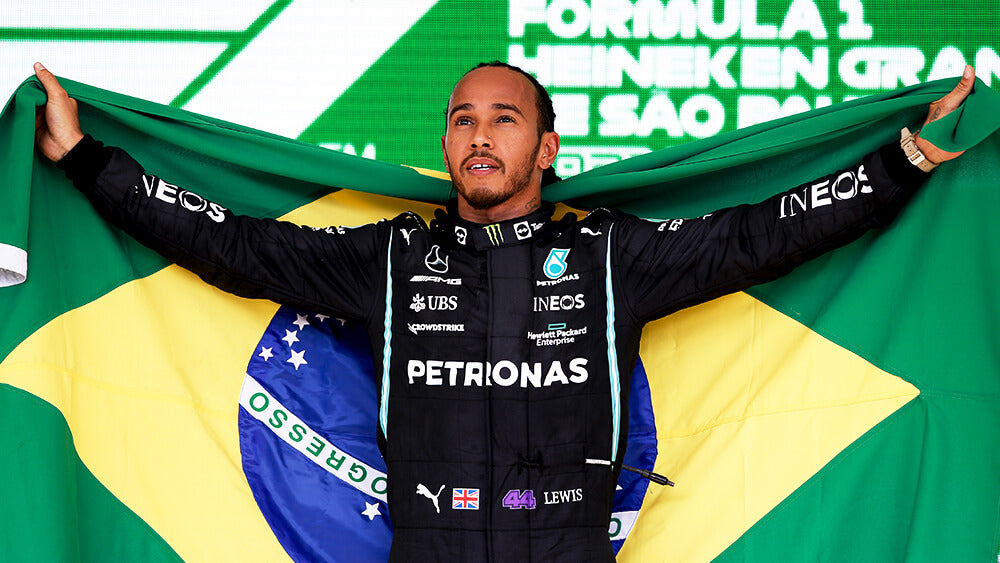 Lewis Hamilton has often hailed his 2021 victory at the Sao Paulo Grand Prix as the greatest of his career. The British ace delivered an utterly stunning comeback to rise from 10th on the grid to w...
Apertures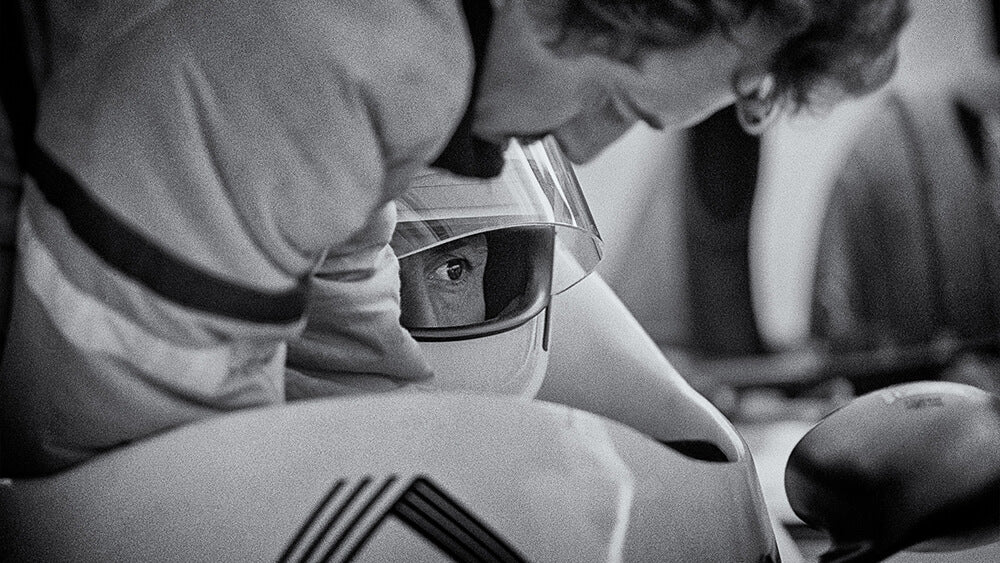 Written and captured by Richard Kelley From the beginning of Formula 1 into the early 80s, every pilot systematically sorted their car's handling characteristics, adapting their machine to shave te...
Poster Collection
Latest releases
View all
Edition of 100
Embossed
Sold out
Edition of 100
Embossed
Sold out
Sold out
Edition of 100
Embossed
Sold out
Edition of 100
Embossed
Sold out
Edition of 100
Embossed
Sold out