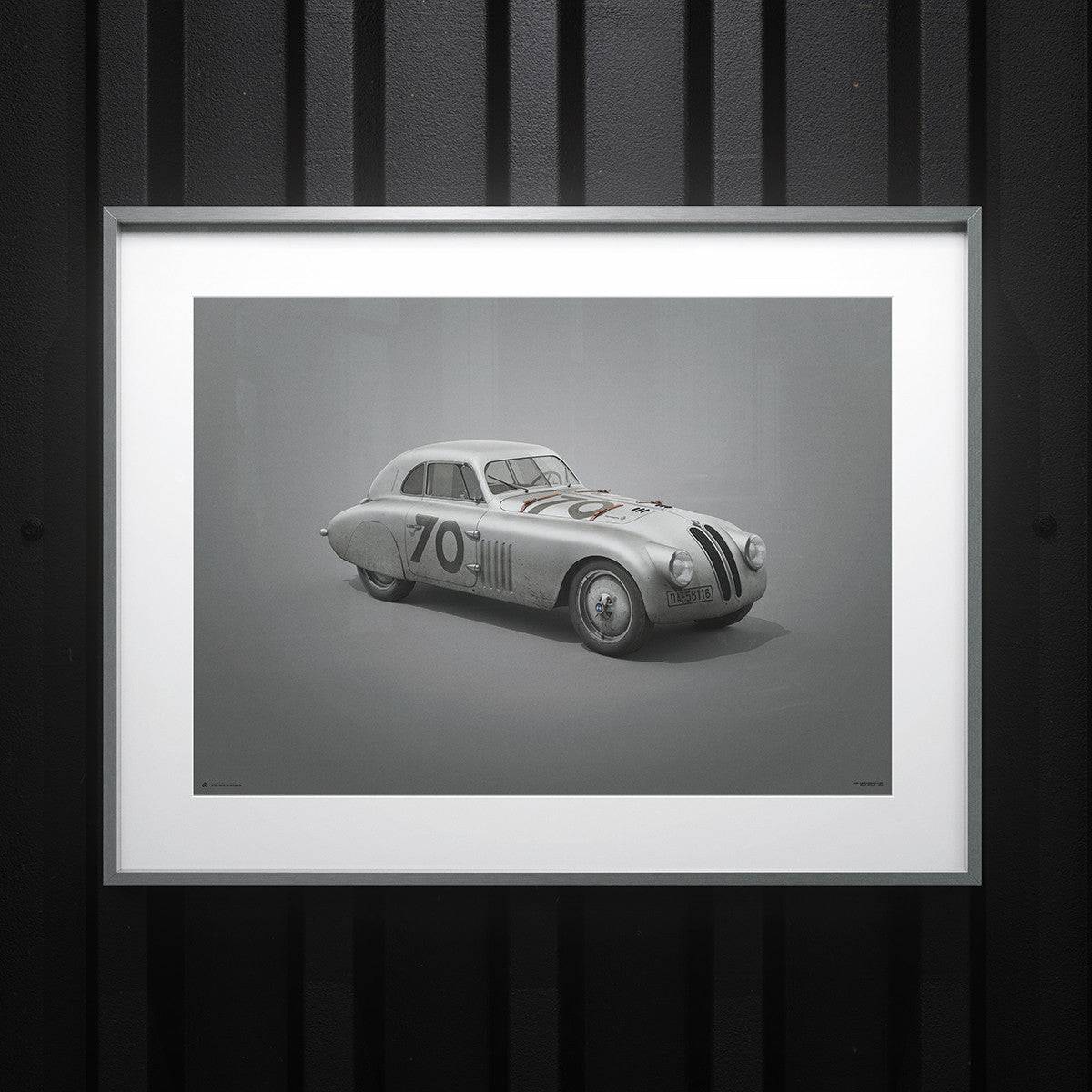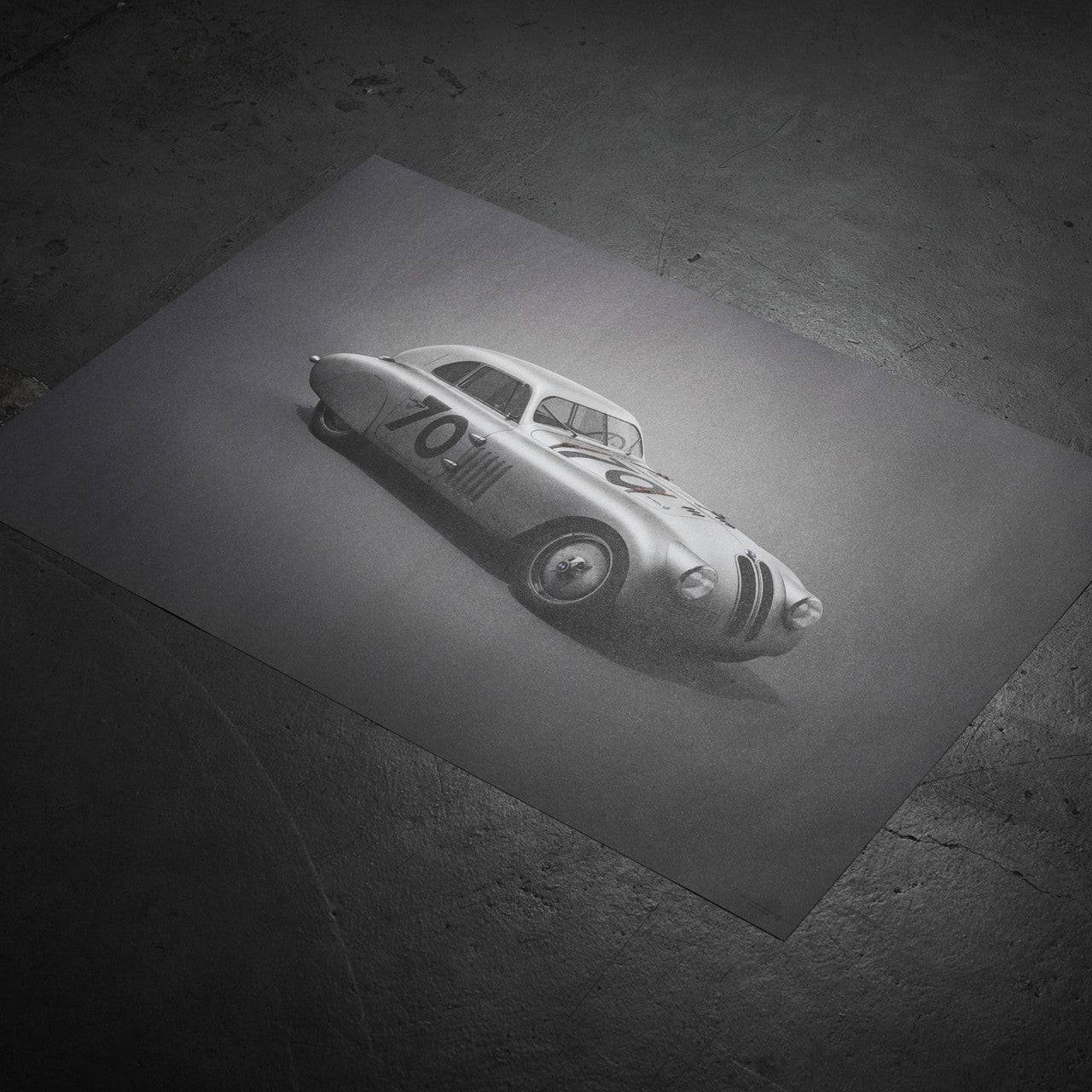 BMW 328 - Colours of Speed - Mille Miglia - 1940 - Silver
---
Start earning points for different actions, and turn those points into awesome rewards.
SKU: PROD01000008
Product description
Automobilist Design Poster
Uniquely designed and created by Automobilist's team of artists. Uses the latest 3D modelling technology to rebuild each iconic car from scratch.

Global Shipping from Europe, delivered rolled in a protective tube. Frame is not included.
Technology
3D modelling and CGI compositing
Production
High-quality offset print
Material
Premium heavyweight 175 g/m2 paper
Story behind
BMW 328 at Mille Miglia
This BMW 328 poster depicts the car that won the 1940 Mille Miglia. To help celebrate BMW's 100th anniversary, we thought it fitting to create an artistic tribute to what the Bavarian company considers its finest motorsport victory. And there's good reason: the BMW scored the overall win and the team win – as well as third, fifth and sixth place. The driver of the winning car was Huschke von Hanstein, but it was his co-driver, Walter Baumer, who took the checkered flag after an incredible driver swap just before the end of the race. Our Colors of Speed collection shows off the most recognizable legends in automotive history, featured in their typical race colors. All posters are created using high quality off-set printing, premium paper, and vibrant color reproduction, which makes them eye-catching in any environment.
Discover more
Colours of Speed
Uniquely designed minimalistic collection celebrating iconic race cars. Created using the latest 3D modelling technology to rebuild each iconic car from scratch.
View all
Sold out
Save 50%
Save 50%
Sold out
Save 50%
Save 50%
Save 50%
Save 50%
Save 50%
Save 50%
Save 50%
Save 50%
Save 50%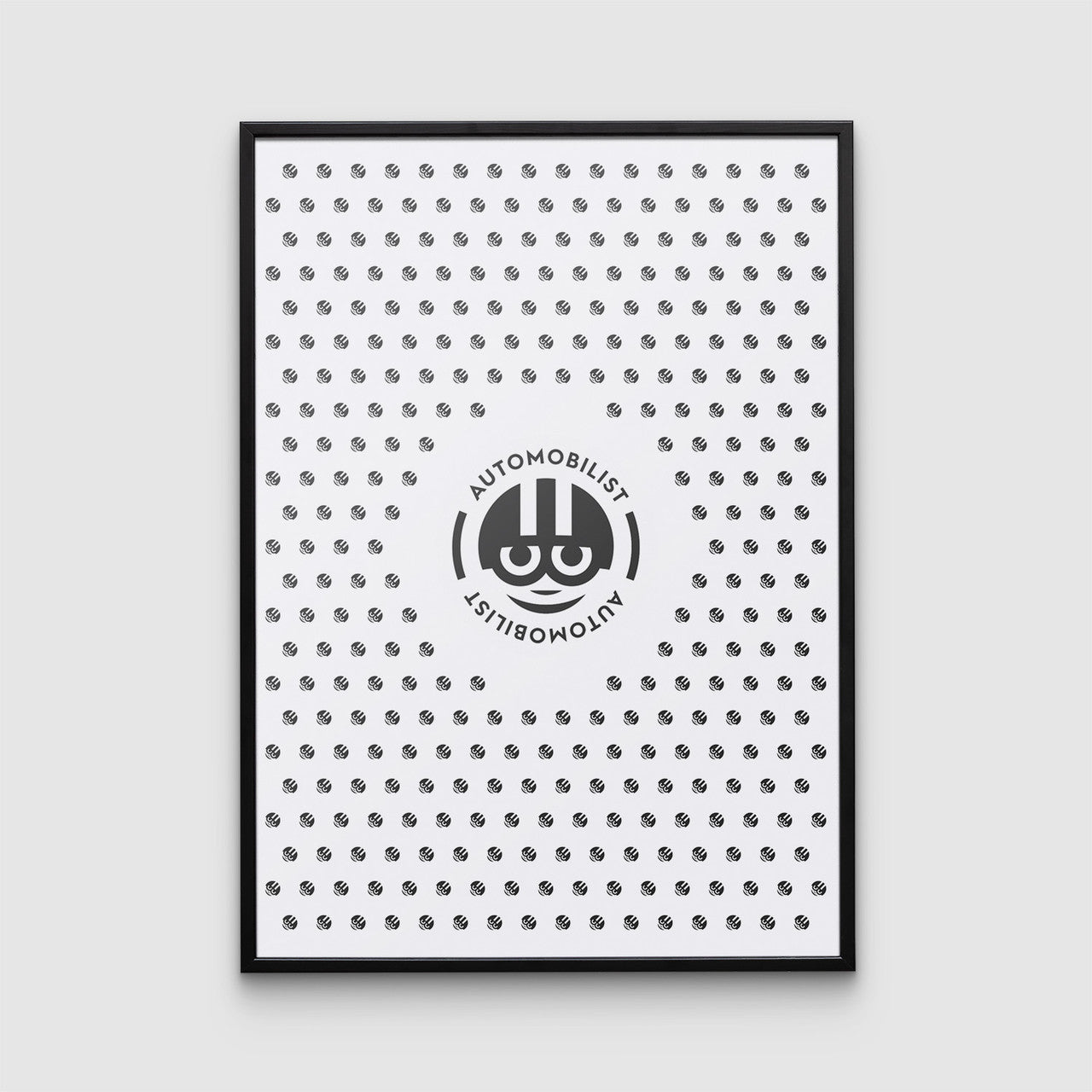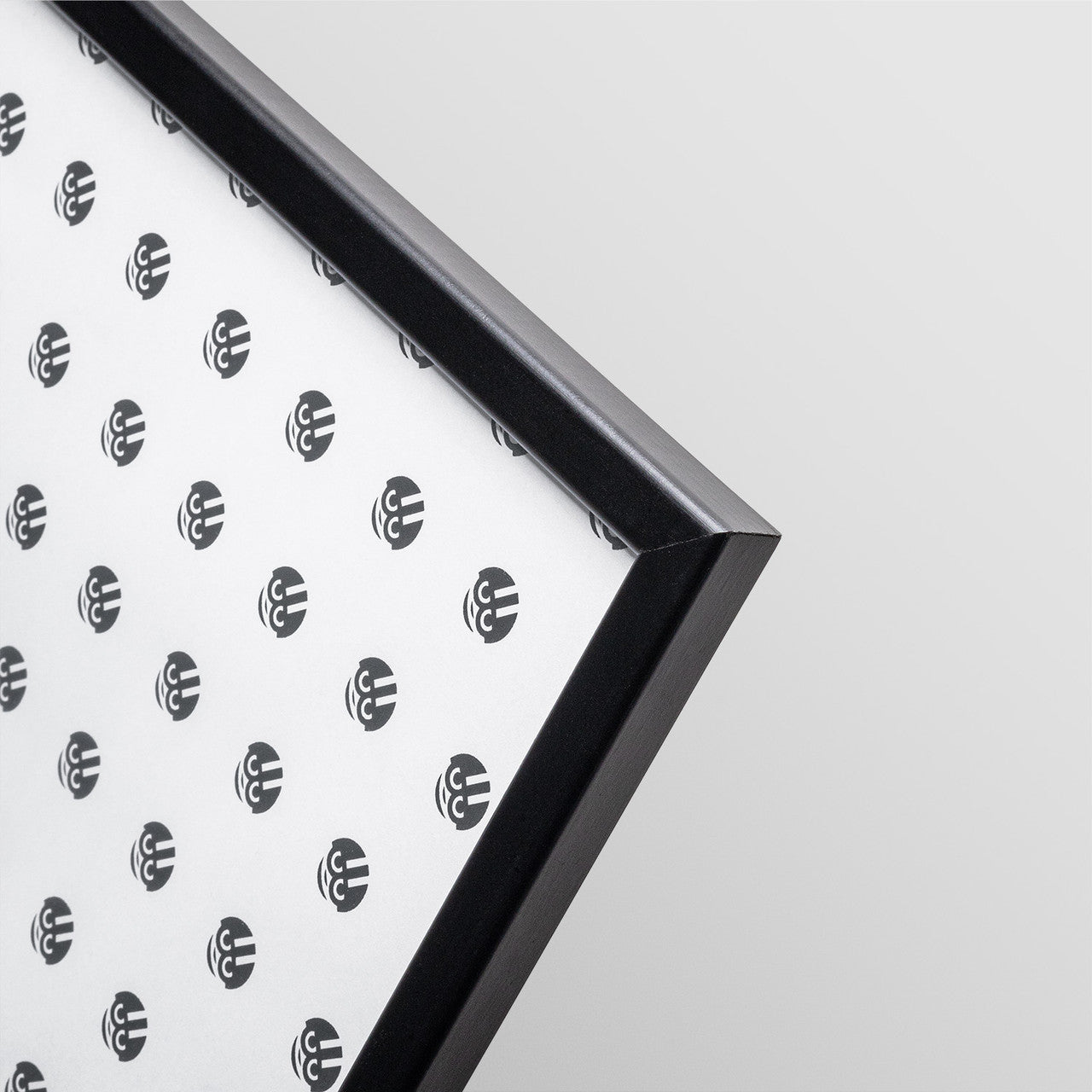 Quality frames
Perfect for your posters
Display your posters on the wall in a quality frame in slim and contemporary design. Our frames are made of pine wood with a quality surface finish to suit all homes and styles.
Pick your frame
How it's done
The Magic Behind
We design each print using a world-unique combination of 3D renderings and CGI technology allowing us to re-create each car to precise coats of paint and scratches with a level of detail never seen before.
About
Automobilist
We are a team of artists, creative thinkers, solution finders, automotive and motorsport aficionados, and perfectionists dedicated to design anything automotive. Creating premium 3D artwork for automotive enthusiasts around the world since 2012.
View all
Apertures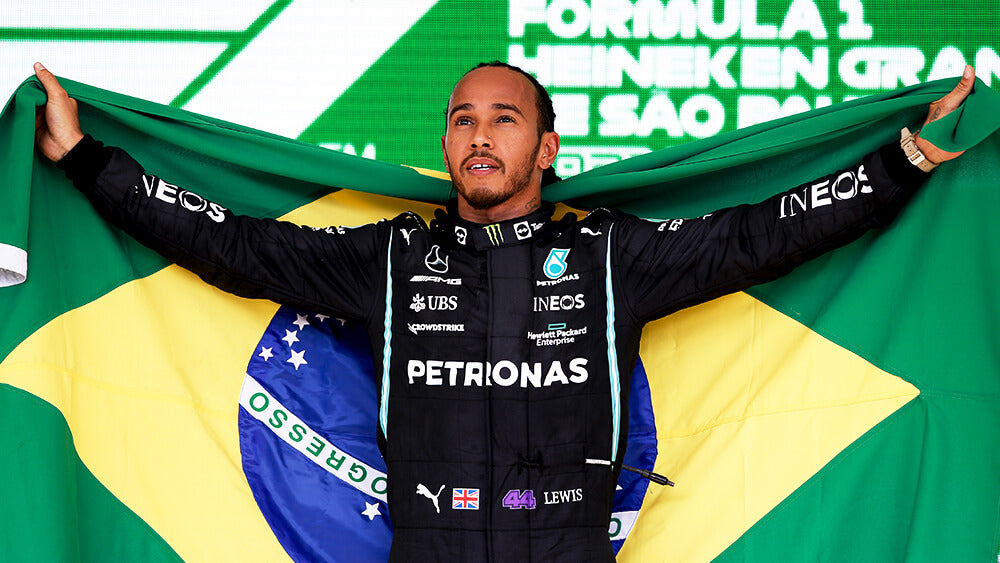 Lewis Hamilton has often hailed his 2021 victory at the Sao Paulo Grand Prix as the greatest of his career. The British ace delivered an utterly stunning comeback to rise from 10th on the grid to w...
Apertures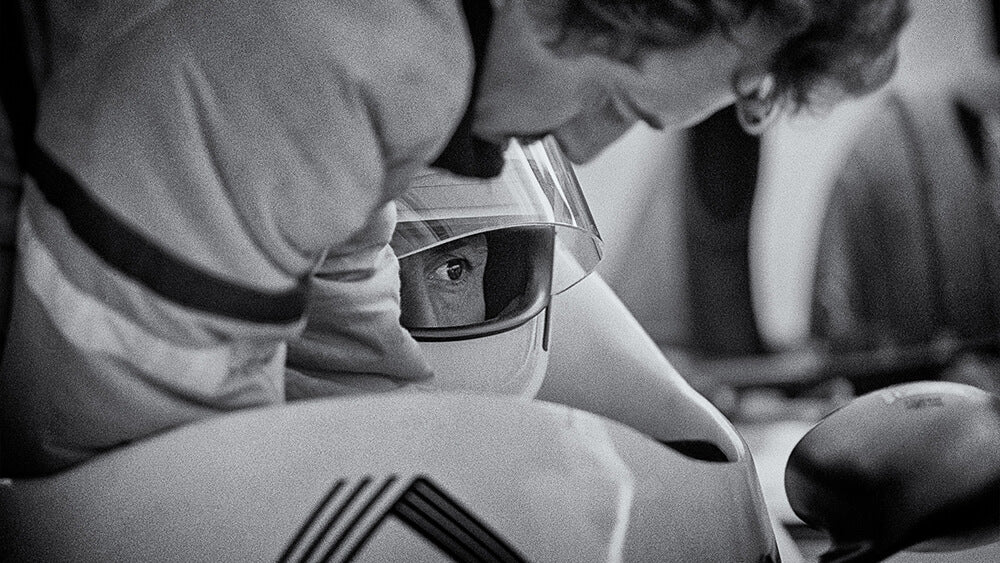 Written and captured by Richard Kelley From the beginning of Formula 1 into the early 80s, every pilot systematically sorted their car's handling characteristics, adapting their machine to shave te...
Poster Collection
Latest releases
View all
Edition of 100
Embossed
Sold out
Edition of 100
Embossed
Sold out
Sold out
Edition of 100
Embossed
Sold out
Edition of 100
Embossed
Sold out
Edition of 100
Embossed
Sold out