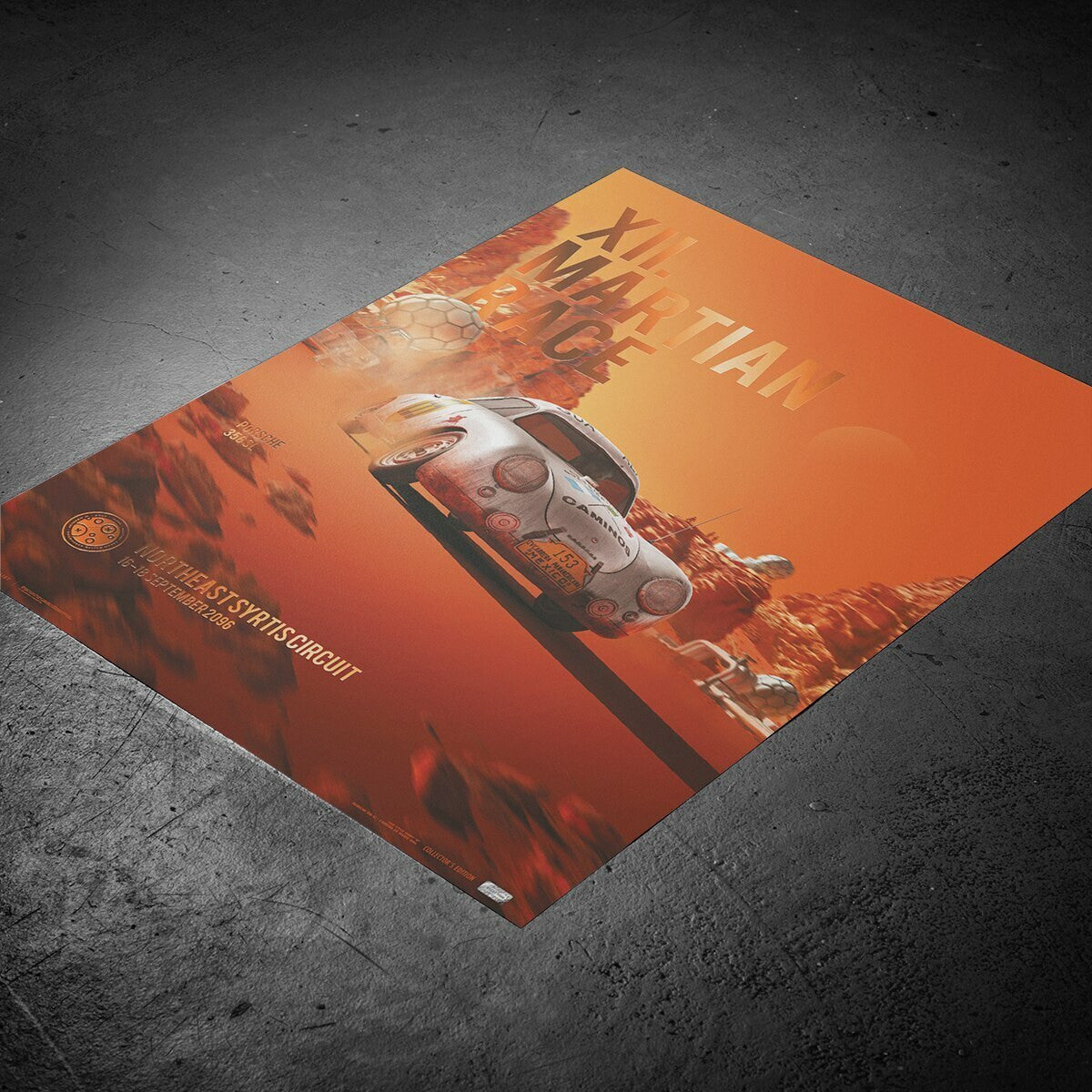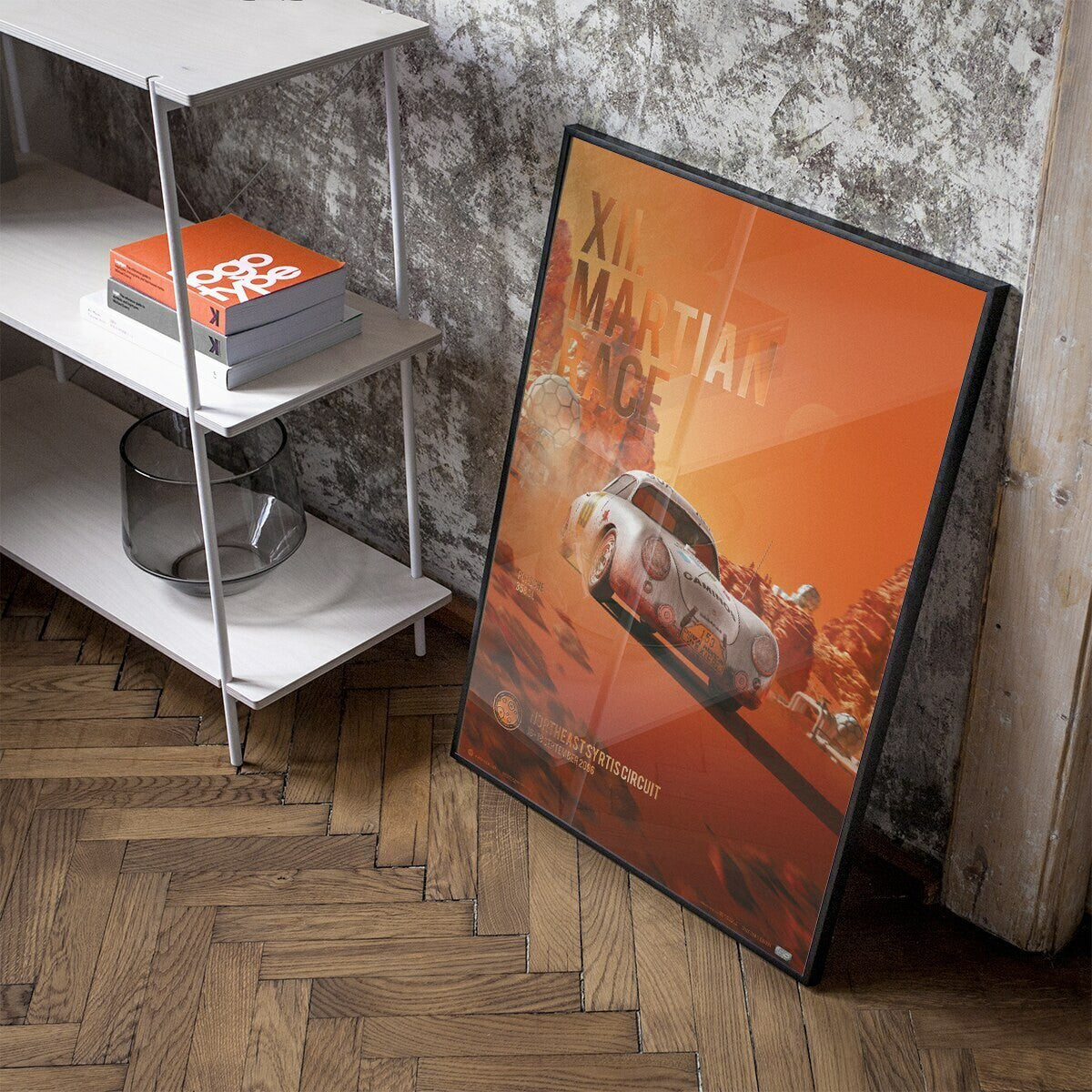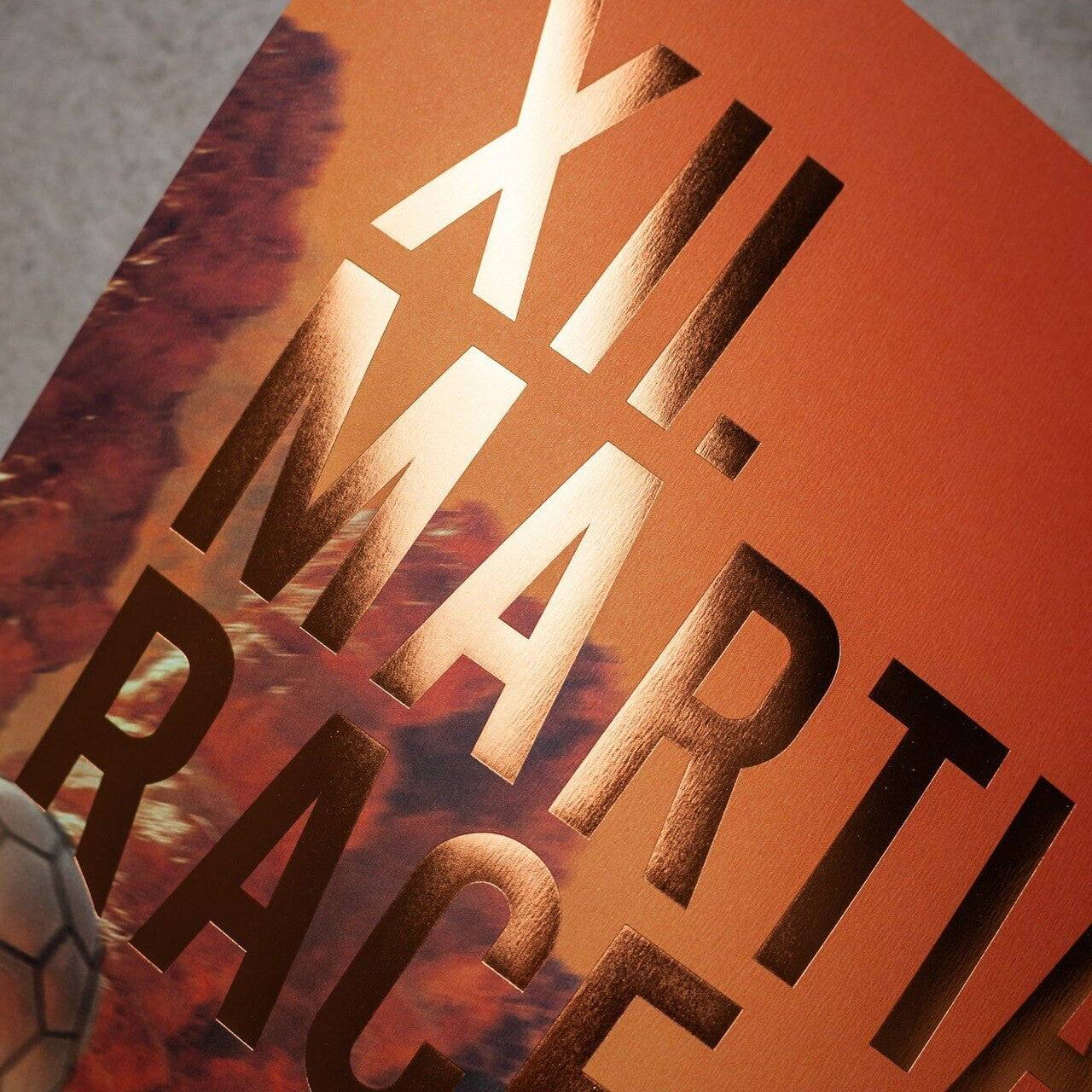 Porsche 356 SL - The Future - XII. Martian Race - 2096 | Collector's Edition | Unique Numbers
---
Start earning points for different actions, and turn those points into awesome rewards.
SKU: PROD01001469
Product description
Automobilist Design Poster
Specially designed and co-created series with Porsche. Exclusive edition of 356 pieces only. Uniquely numbered featuring unique hot-foil reddish-orange embossing. Uses the latest 3D modelling technology to design the poster.
Technology
3D modelling and CGI compositing
Production
High-quality offset print
Material
Premium heavyweight 175 g/m2 paper
Story behind
Porsche 356 SL
Transposing the sweltry conditions, red dust and general terrain of the 1953 Panamerican Race in Mexico is this poster, imagined to be held in the future on planet Mars. The 1953 Panamerica was more purgatory than pleasure for drivers who tackled the 3000-kilometre four-day race through some of the most inhospitable parts of Mexico. Someone at Porsche decided that a modern-day 356 SL could tackle a marathon event somewhere well known for its red dust – the planet Mars! Automobilist has brought this feverish imagination to life with this one set on the red planet in 2096.
Discover more
Porsche Posters
View all
Edition of 990
Embossed
Save 40%
Edition of 990
Embossed
Save 40%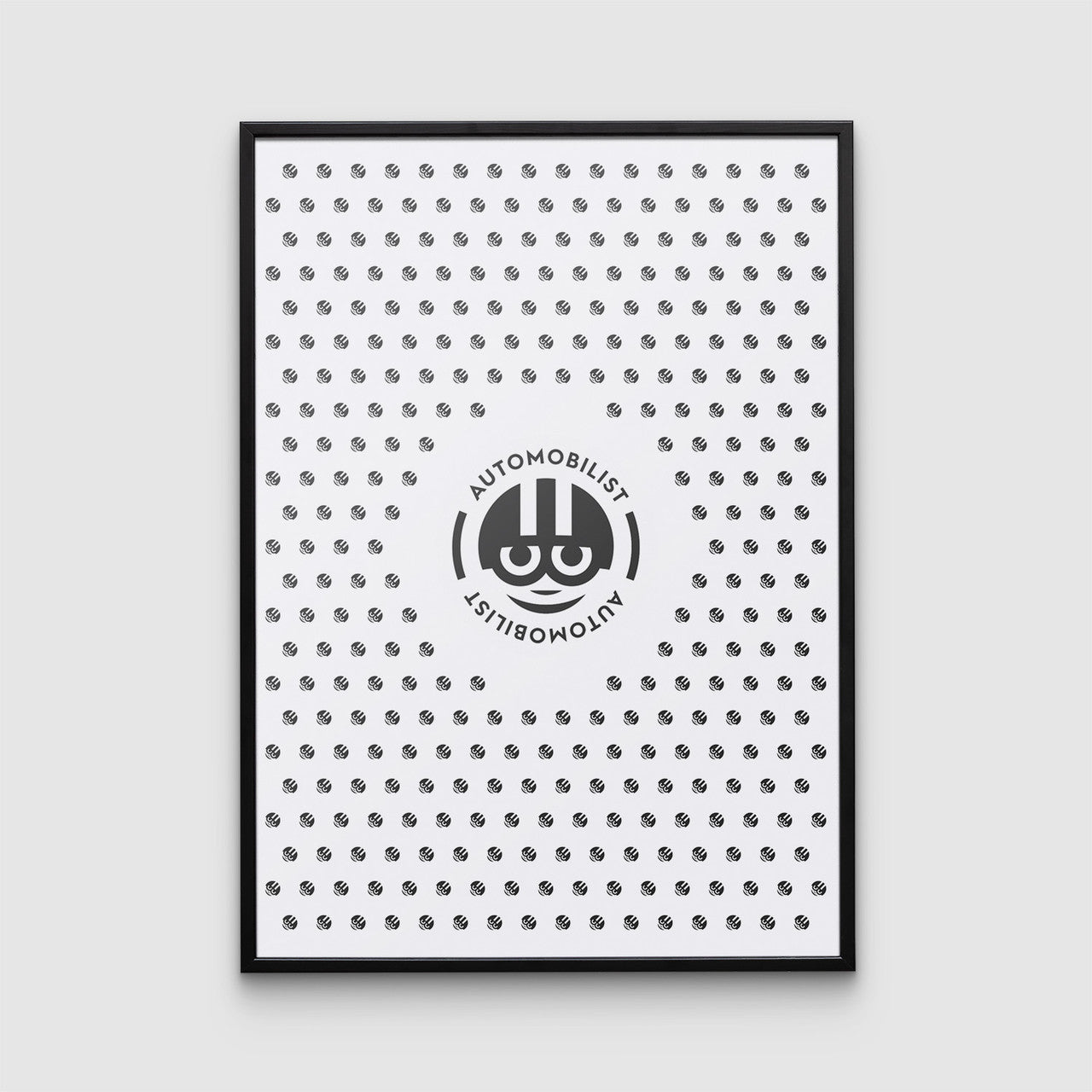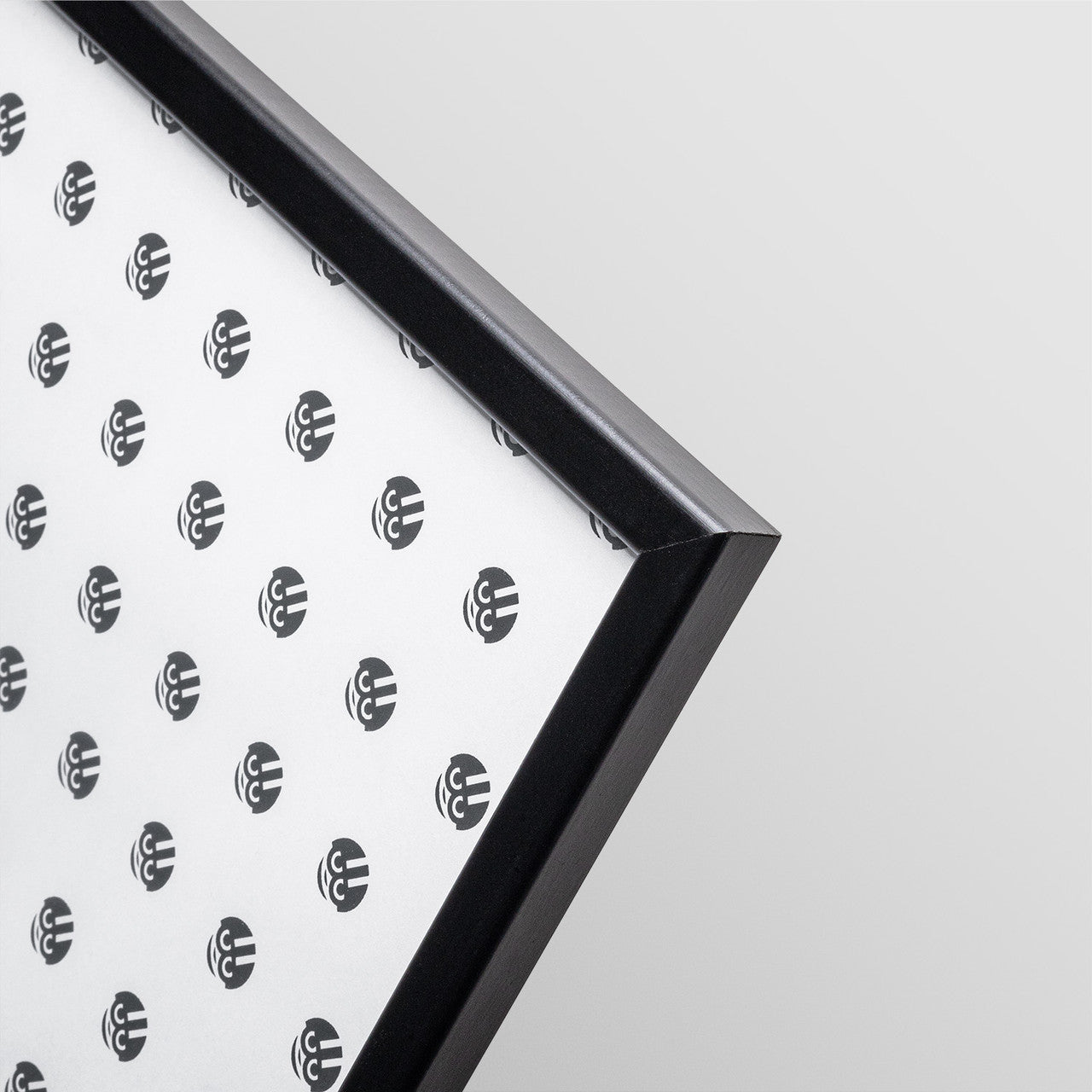 Quality frames
Perfect for your posters
Display your posters on the wall in a quality frame in slim and contemporary design. Our frames are made of pine wood with a quality surface finish to suit all homes and styles.
Pick your frame
How it's done
The Magic Behind
We design each print using a world-unique combination of 3D renderings and CGI technology allowing us to re-create each car to precise coats of paint and scratches with a level of detail never seen before.
About
Automobilist
We are a team of artists, creative thinkers, solution finders, automotive and motorsport aficionados, and perfectionists dedicated to design anything automotive. Creating premium 3D artwork for automotive enthusiasts around the world since 2012.
View all
Apertures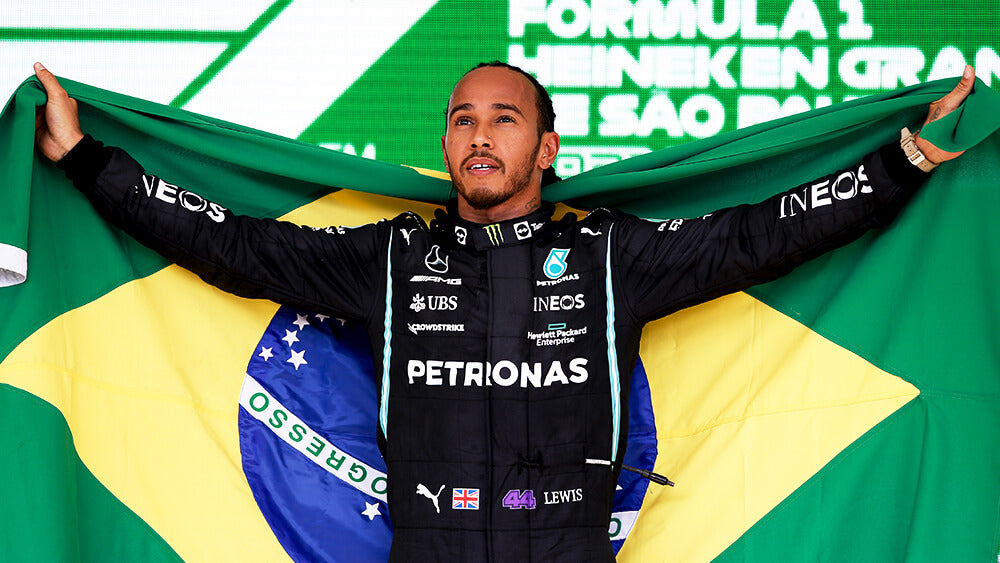 Lewis Hamilton has often hailed his 2021 victory at the Sao Paulo Grand Prix as the greatest of his career. The British ace delivered an utterly stunning comeback to rise from 10th on the grid to w...
Apertures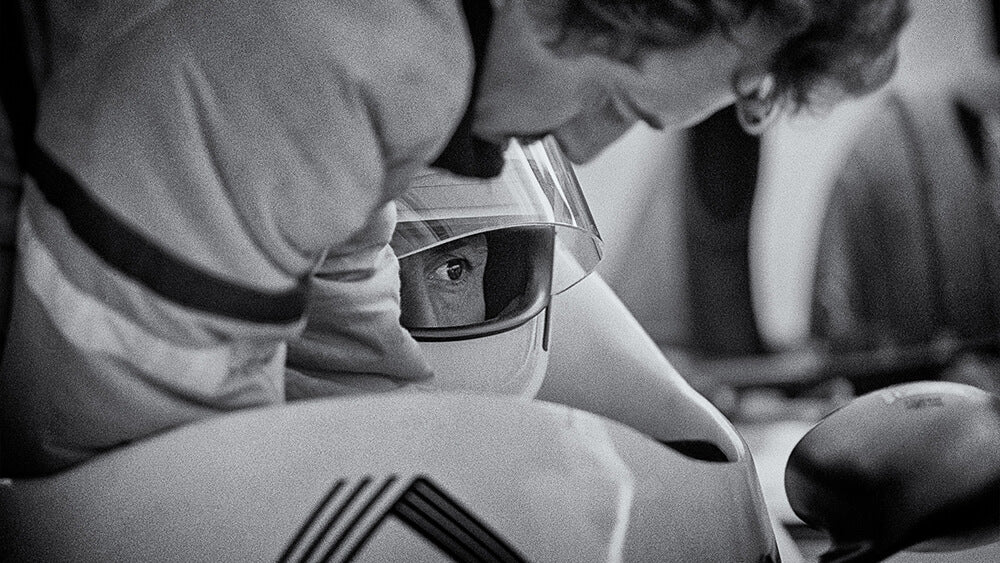 Written and captured by Richard Kelley From the beginning of Formula 1 into the early 80s, every pilot systematically sorted their car's handling characteristics, adapting their machine to shave te...
Poster Collection
Latest releases
View all
Edition of 100
Embossed
Sold out
Edition of 100
Embossed
Sold out
Sold out
Edition of 100
Embossed
Sold out
Edition of 100
Embossed
Sold out
Edition of 100
Embossed
Sold out