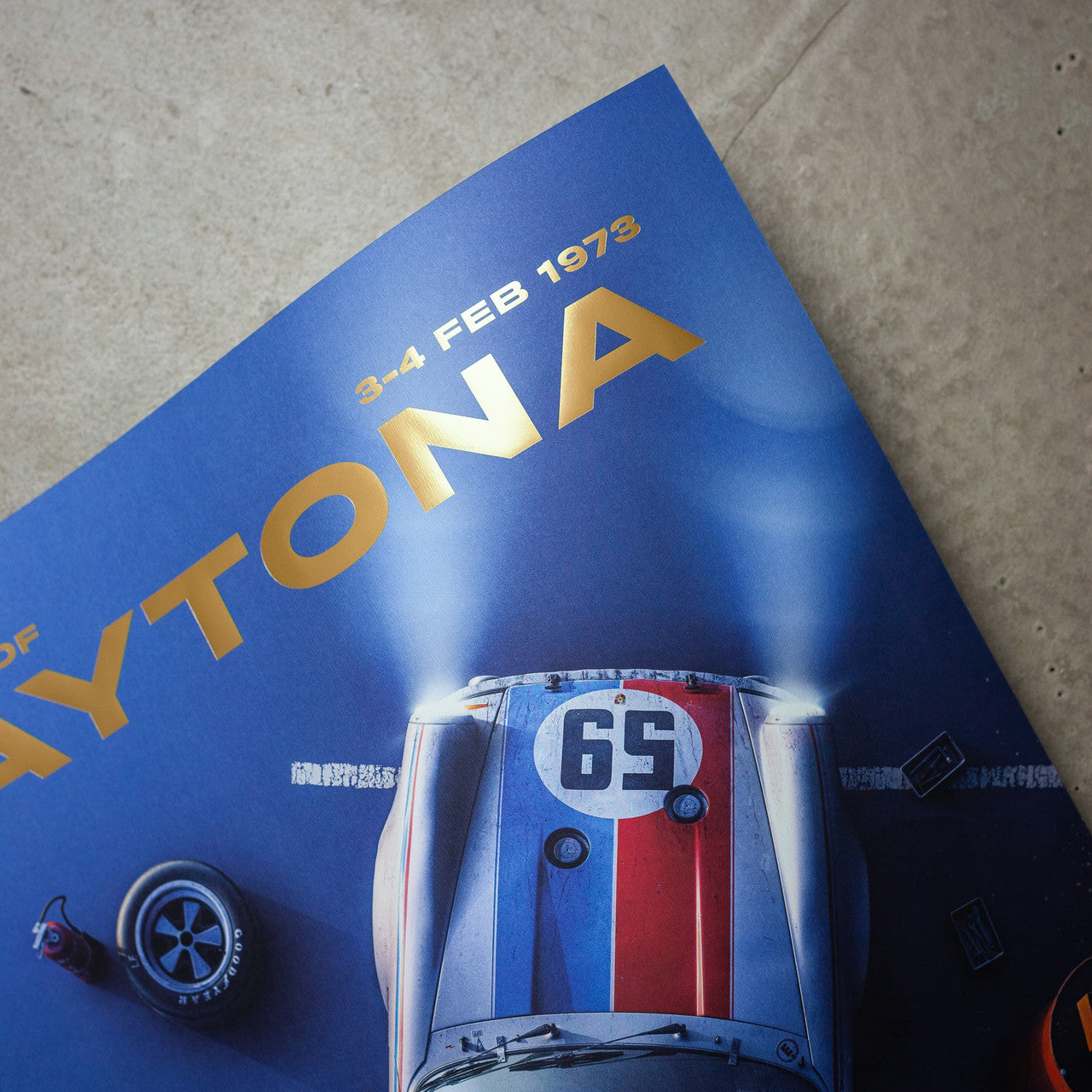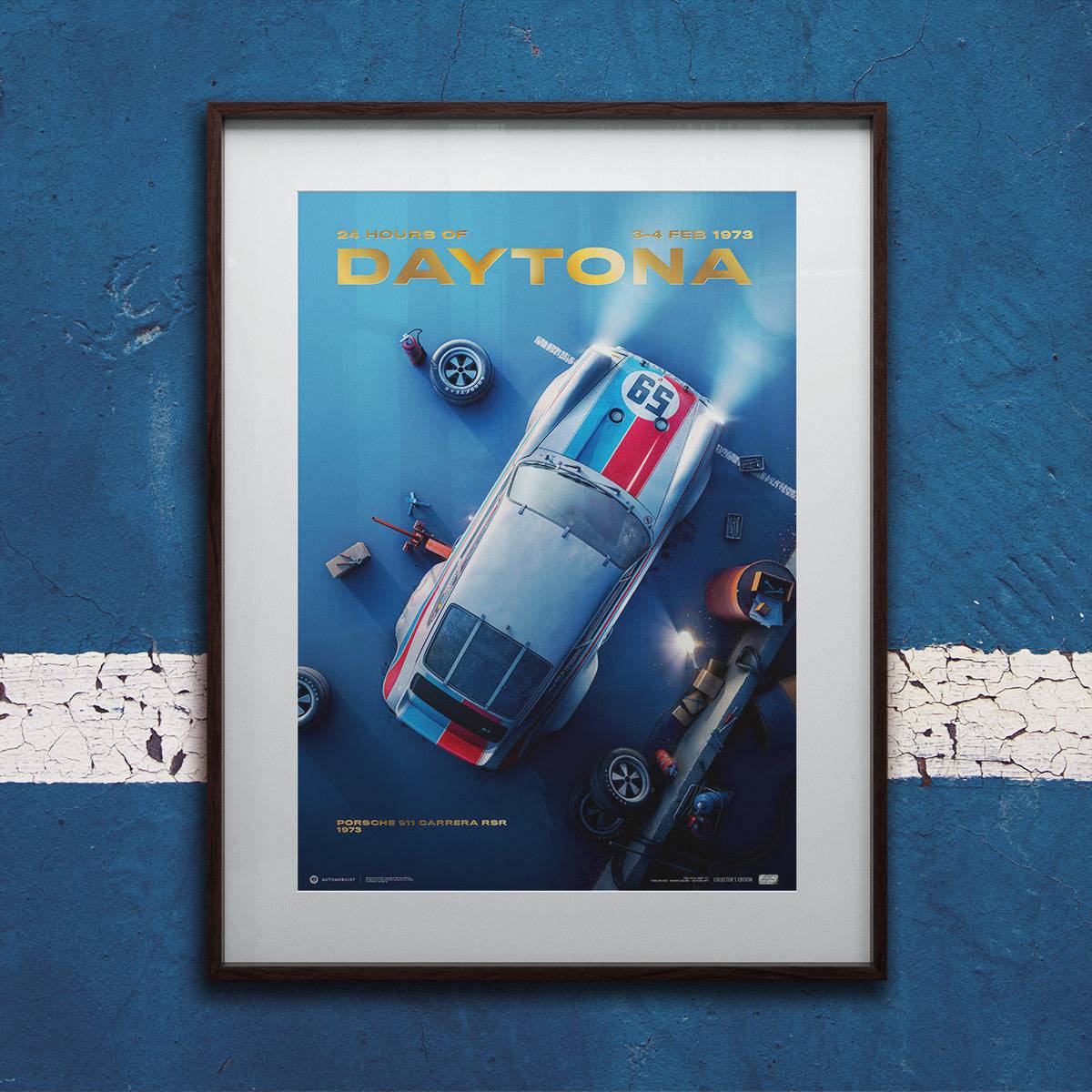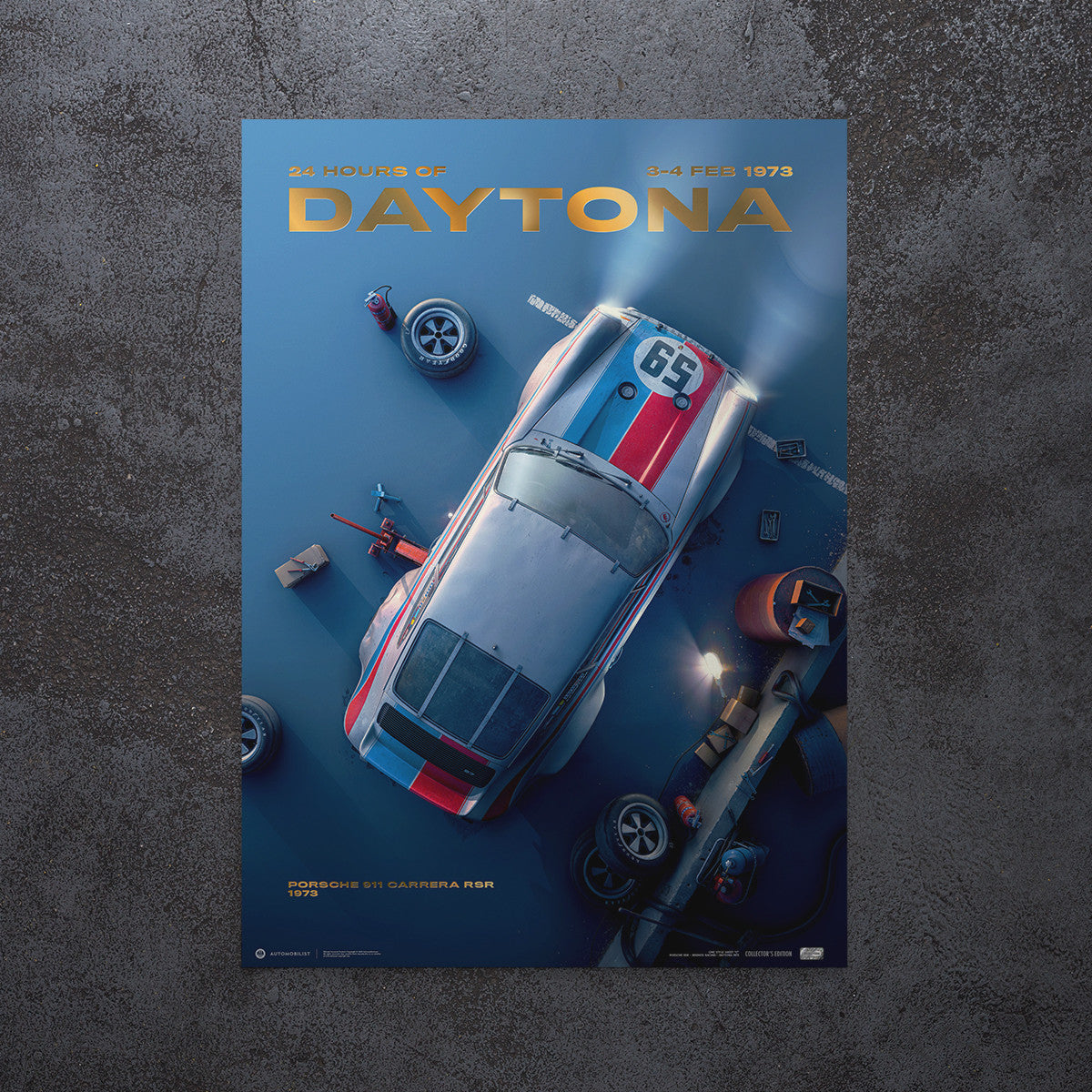 Porsche 911 Carrera RSR - 24 Hours of Daytona - 1973 | Collector's Edition
---
Start earning points for different actions, and turn those points into awesome rewards.
SKU: PROD01000844
Product description
Automobilist Design Poster
Specially designed and co-created series with Porsche. Exclusive edition of 911 pieces only. Uniquely numbered featuring hot-foil gold embossing.

Global Shipping from Europe, delivered rolled in a protective tube. Frame is not included.
Technology
3D modelling and CGI compositing
Production
High-quality offset print
Material
Premium heavyweight 175 g/m2 paper
Story behind
Porsche 911 Carrera RSR
The 1973 Daytona 24 Hours featured in this special series of Porsche posters was a historic moment for the Zuffenhausen marque as the win was the first major international victory for a 911-based car. It was a race of attrition and the bigger faster cars that were favourite to win gradually dropped out or ran into problems, but the reliable 911 just kept going and was leading when the sun came up the Brumos car was in the lead. Variations on this theme would go on to dominate sports car racing for a long time. And Porsche has won the Daytona classic no fewer than 18 times. Would it win on the moon, in a race around the rim of the famous Giordano Bruno crater?
Discover more
Porsche 911 RS
Uniquely designed minimalistic collection celebrating the iconic Porsche 911 RS. Created using the latest 3D modelling technology to rebuild the iconic model from scratch.
View all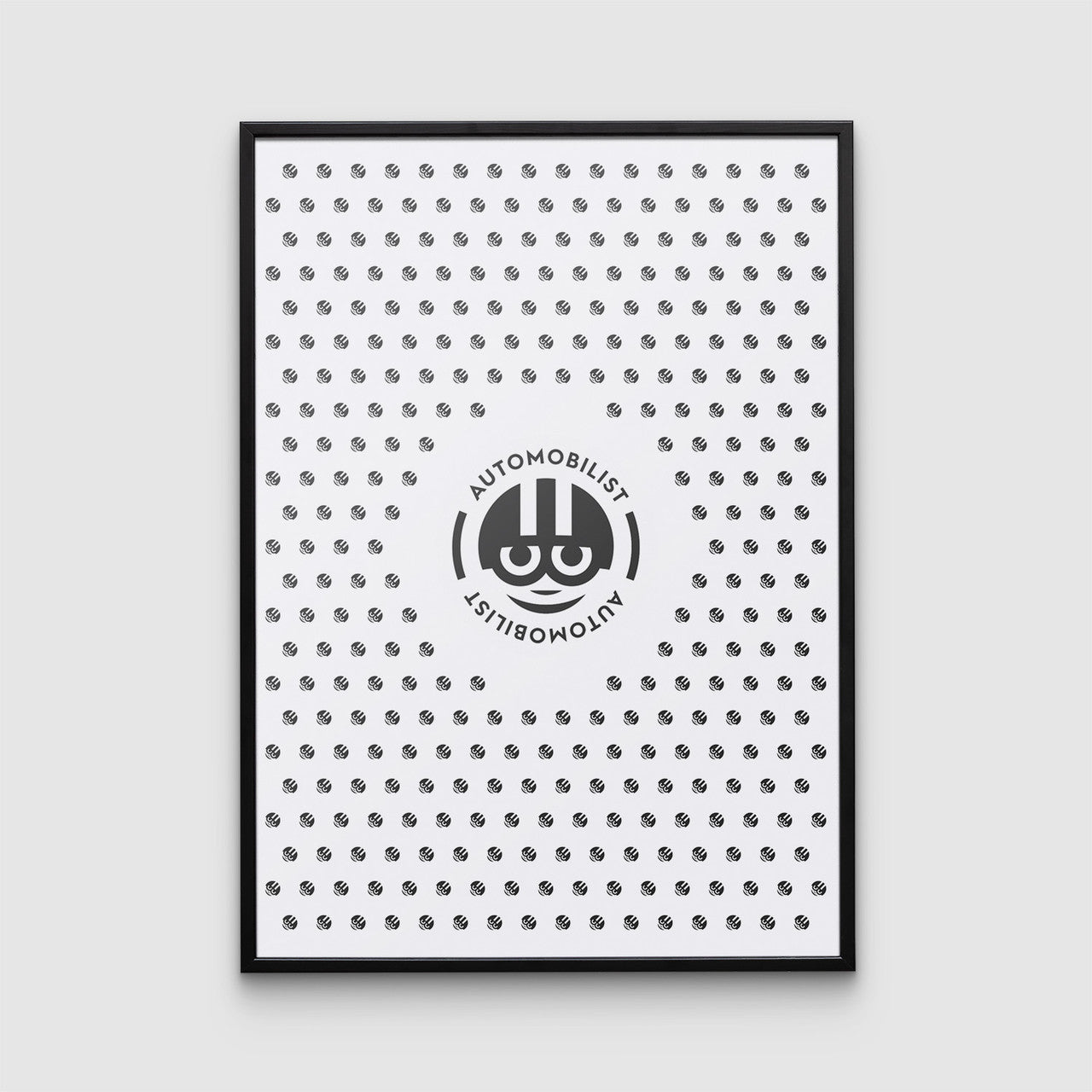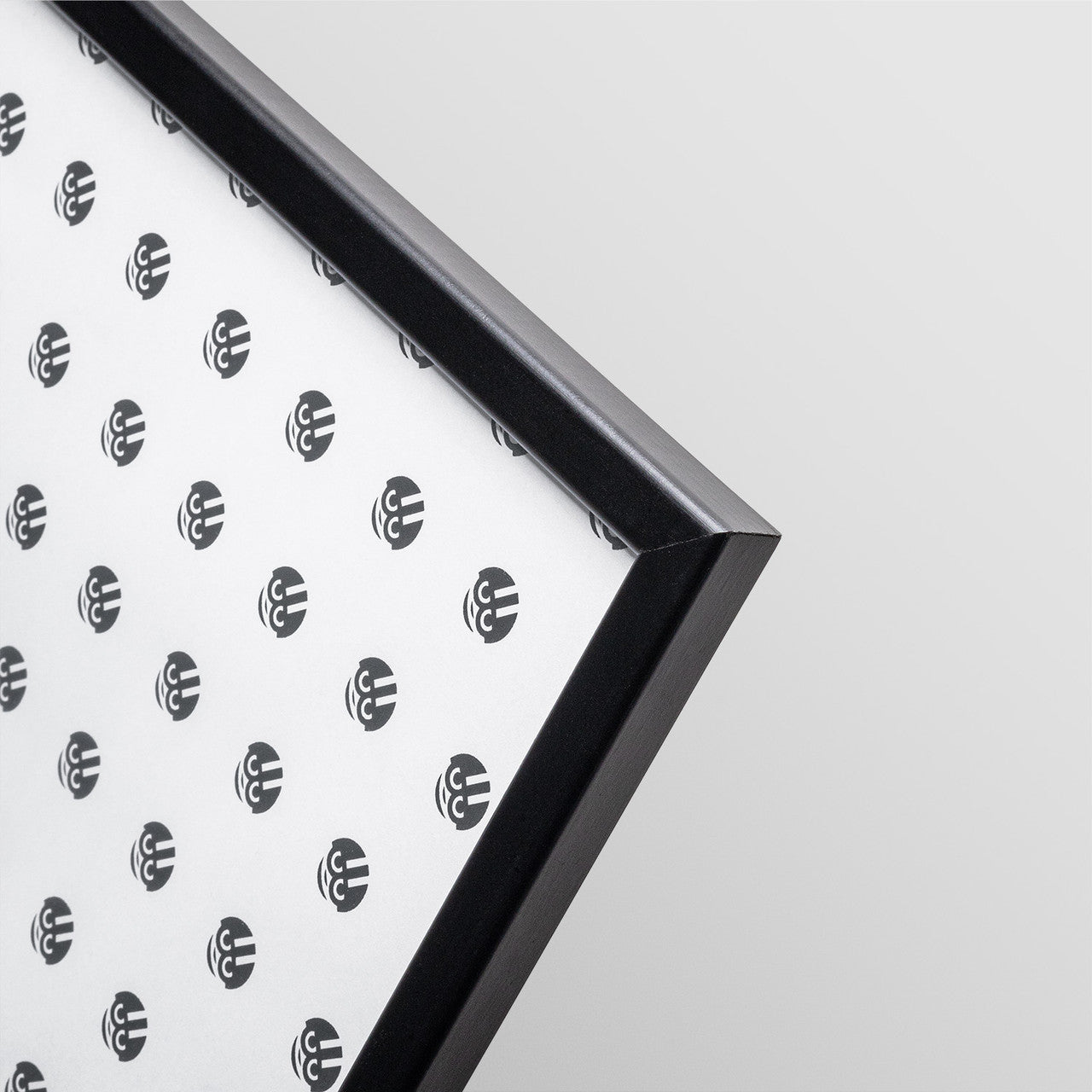 Quality frames
Perfect for your posters
Display your posters on the wall in a quality frame in slim and contemporary design. Our frames are made of pine wood with a quality surface finish to suit all homes and styles.
Pick your frame
How it's done
The Magic Behind
We design each print using a world-unique combination of 3D renderings and CGI technology allowing us to re-create each car to precise coats of paint and scratches with a level of detail never seen before.
About
Automobilist
We are a team of artists, creative thinkers, solution finders, automotive and motorsport aficionados, and perfectionists dedicated to design anything automotive. Creating premium 3D artwork for automotive enthusiasts around the world since 2012.
View all
Apertures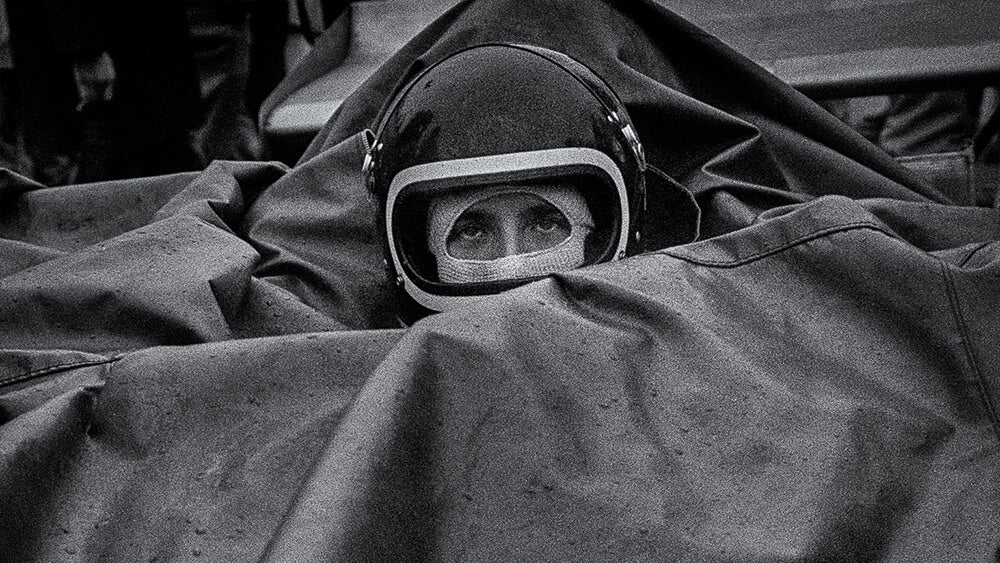 Written and captured by Richard Kelley Fifty-one years ago, F1 was a spectacularly different beast within a different world. As from the beginning of most motorized competitions of the age, once th...
Apertures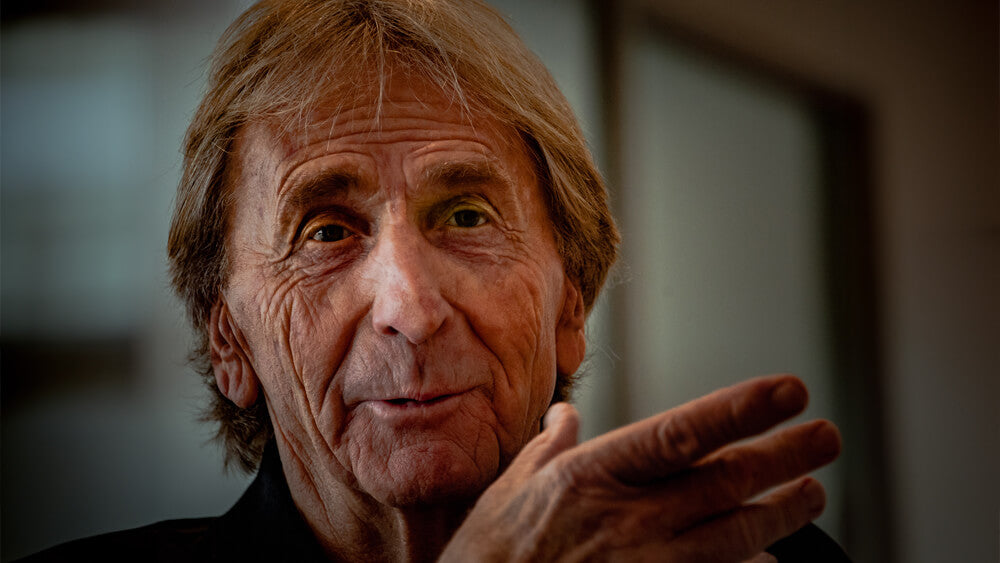 Formula 1
Intangible Grit: Story of James Hunt
James Simon Wallis Hunt. Women loved him; men envied him, and corner marshals learned to keep him at arm's length. From the beginning, James was "oppositionally" defiant, hyperactive and stubborn. ...
Poster Collection
Latest releases
View all
Edition of 100
Embossed
Sold out
Save 50%
Save 50%
Save 29%
Save 50%