Learn more
About the project
Starting in the 1971 24 Hours of Le Mans alongside a squadron of other Porsches, the unusual 917/20 painted in full pink was the star of the show. To honour the bold liveried 'Pink Pig', we have teamed up with Porsche to create a tribute worthy of such a vehicle - the Fine Art Print.
Behind the scenes
3D artwork
Created From Scratch
What you see is not a photograph. It is a 3D artwork featuring authentic renderings, all designed and built in 3D from scratch. This is how we capture and recreate moments from modern and historic motorsport in an artwork like never seen before.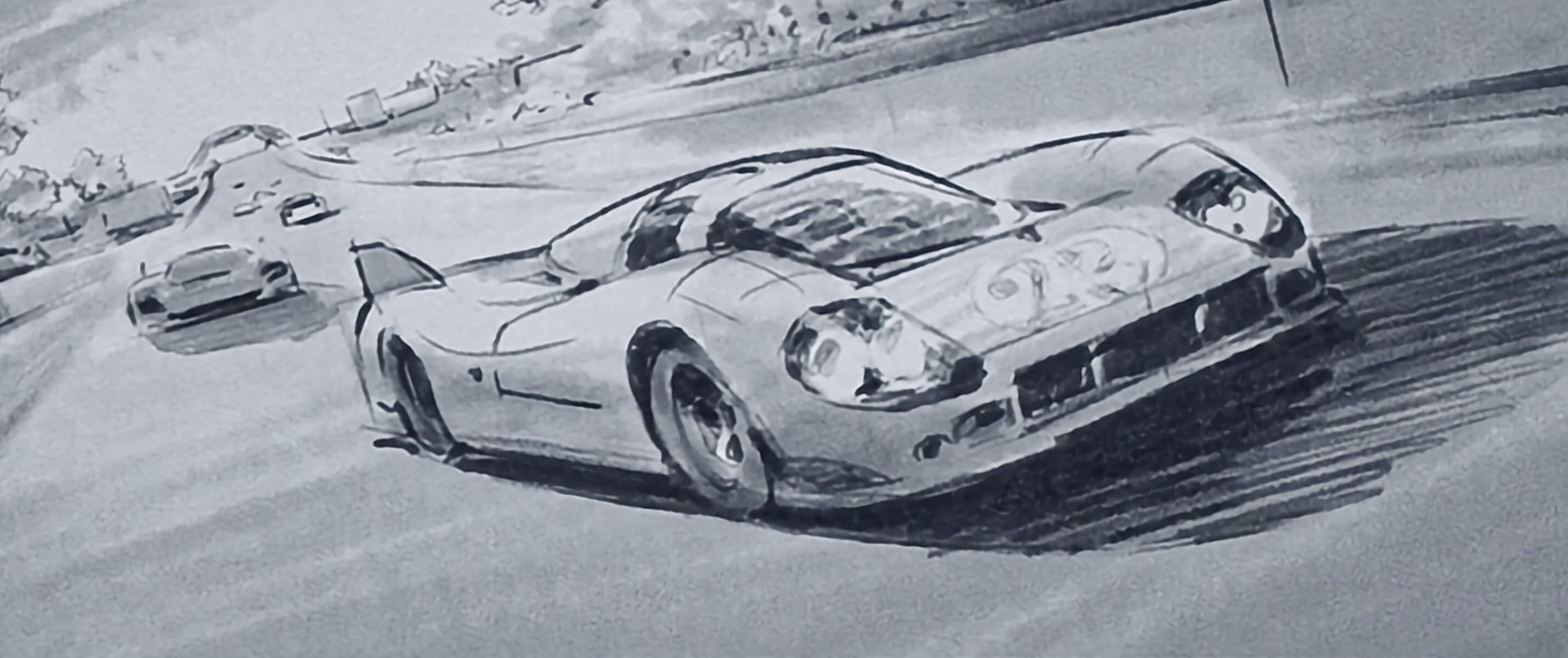 Before
After
Recreating moments from modern and historic motorsport, Automobilist is highly recognised for their sophisticated 3D artwork.
Story behind
The Pink Porsche 917/20
Our Fine Art Print depicts the famed Porsche fleeing its pursuers on the brink of dusk right before the night sets in. The warm tones of the setting sun complete the feeling of the 1971 Le Mans race, all the while highlighting the bold pink livery with a red butcher's diagram. In the background, the legendary Dunlop Bridge stands tall, an iconic landmark of the Circuit de la Sarthe. The angle not only showcases the dynamics of speed but also complements the 917/20's bodywork curves, revealing its elegance and unique features.
Configurator
Build Your Own
The Pink Hour - Porsche 917/20 - 24 Hours Of Le Mans - 1971
---
Join now and start earning points for different actions, and turn those points into awesome rewards!
SKU: PROD01004484
Product description
Automobilist x Porsche
For a car that only raced once in its audacious pink livery fifty-one years ago, the 'Pink Pig' occupies a unique niche in the history of Porsche. Sporting an extraordinary look decorated with dotted lines mimicking a butcher's chart, the bold colour scheme was to work as a distraction for Porsche's aerodynamic secrets.
Technology
3D modelling and CGI compositing
Production
High-quality offset print
Material
Premium heavyweight 175 g/m2 paper
How it's done
The Magic Behind
We design each print using a world-unique combination of 3D renderings and CGI technology allowing us to re-create each car to precise coats of paint and scratches with a level of detail never seen before.
About
Automobilist
We are a team of artists, creative thinkers, solution finders, automotive and motorsport aficionados, and perfectionists dedicated to design anything automotive. Creating premium 3D artwork for automotive enthusiasts around the world since 2012.