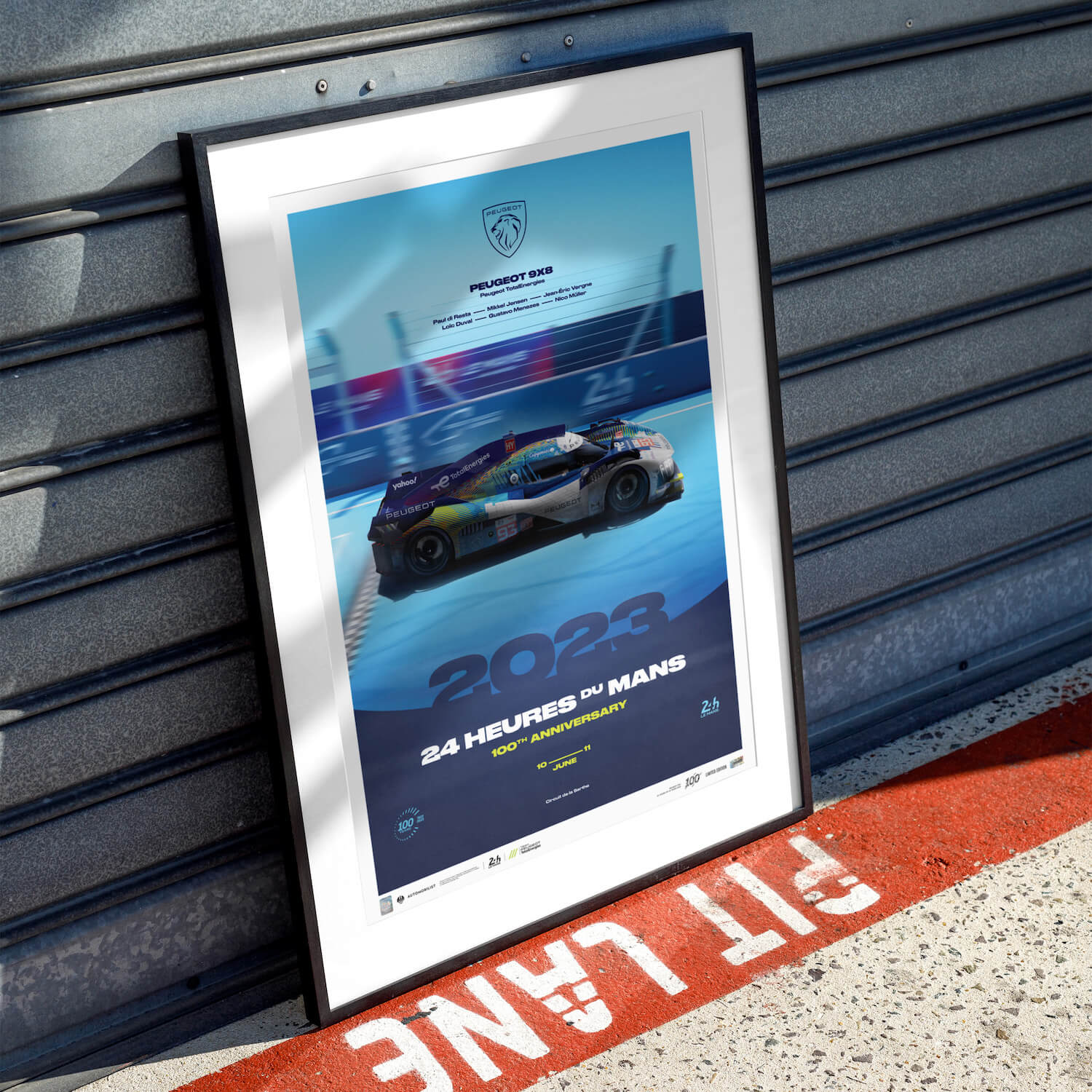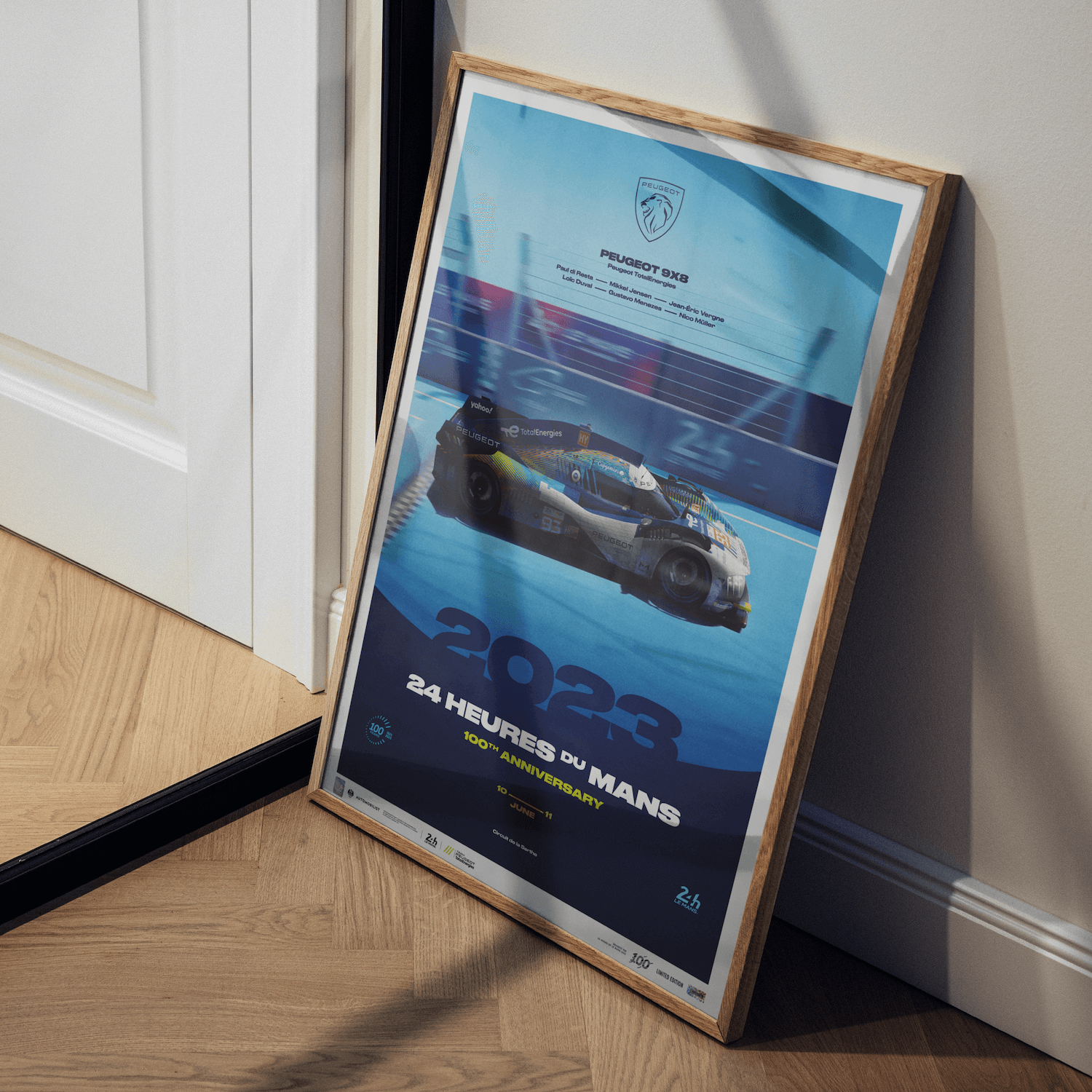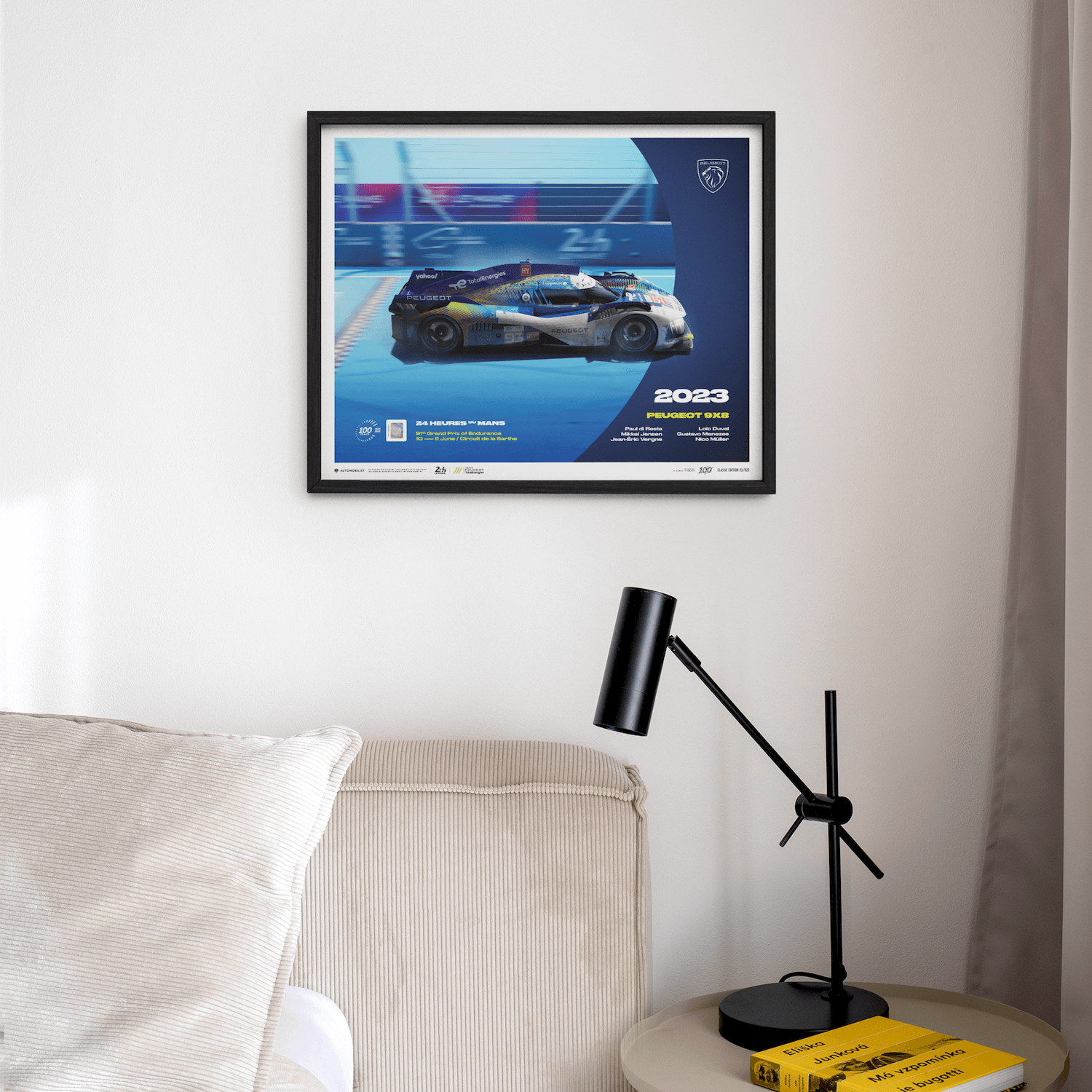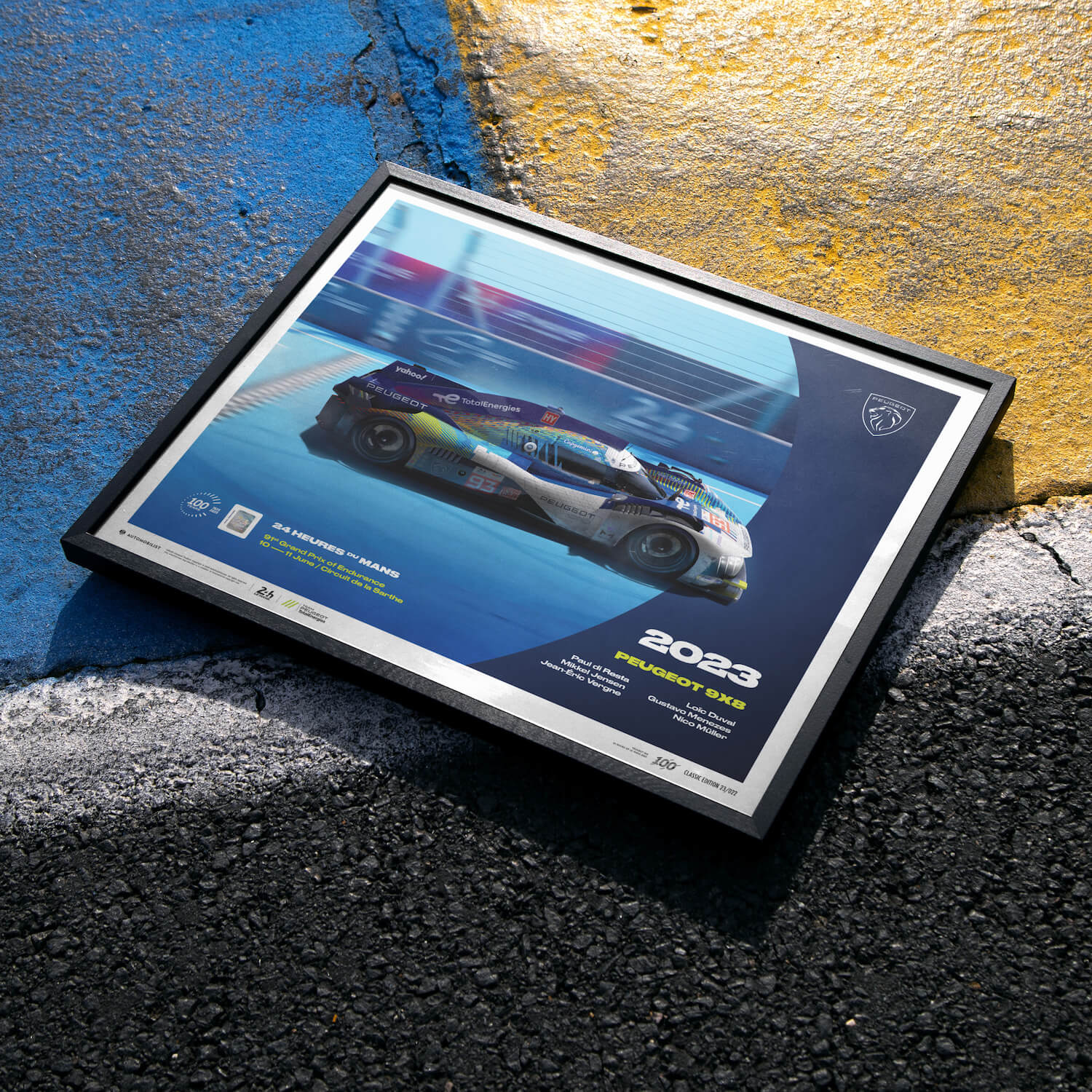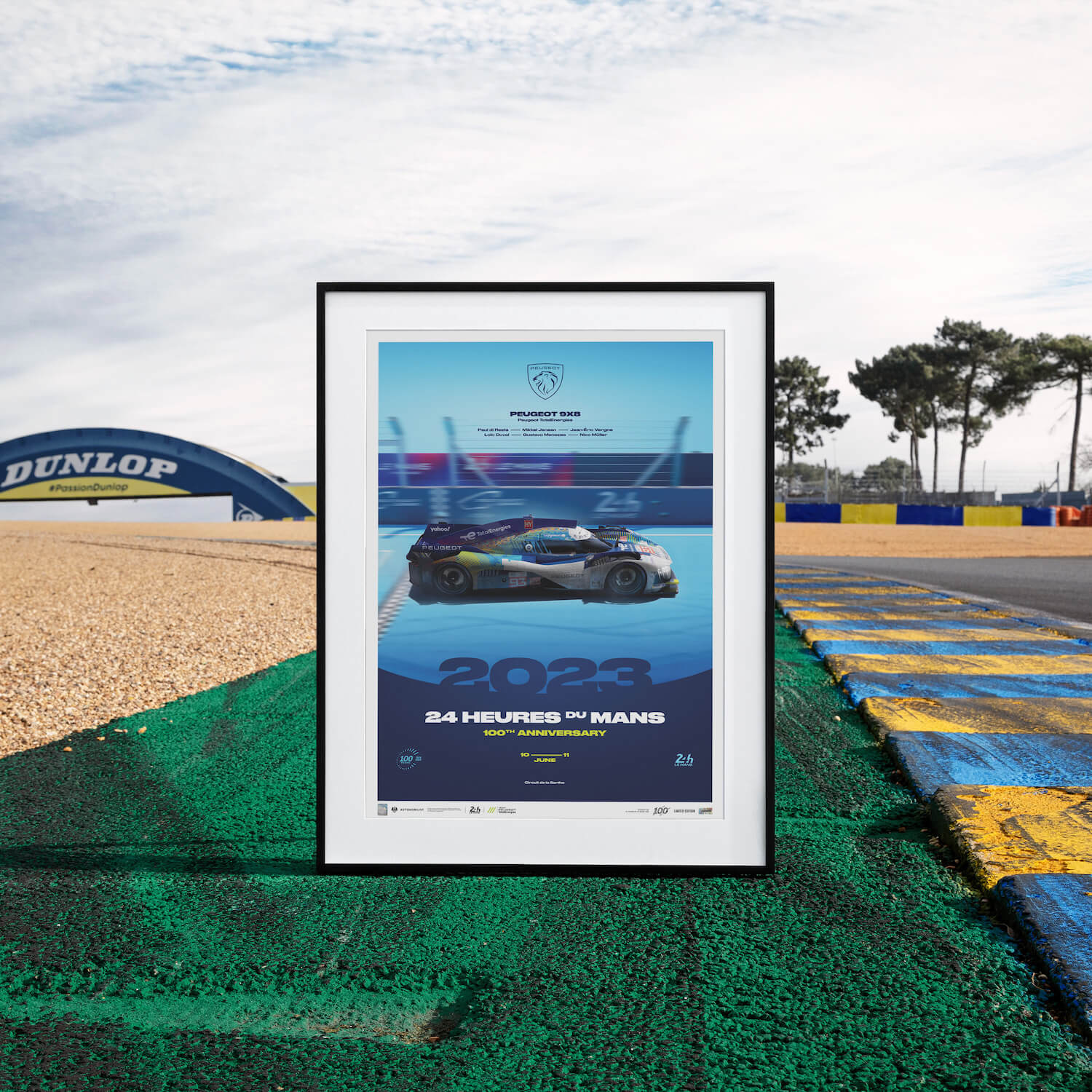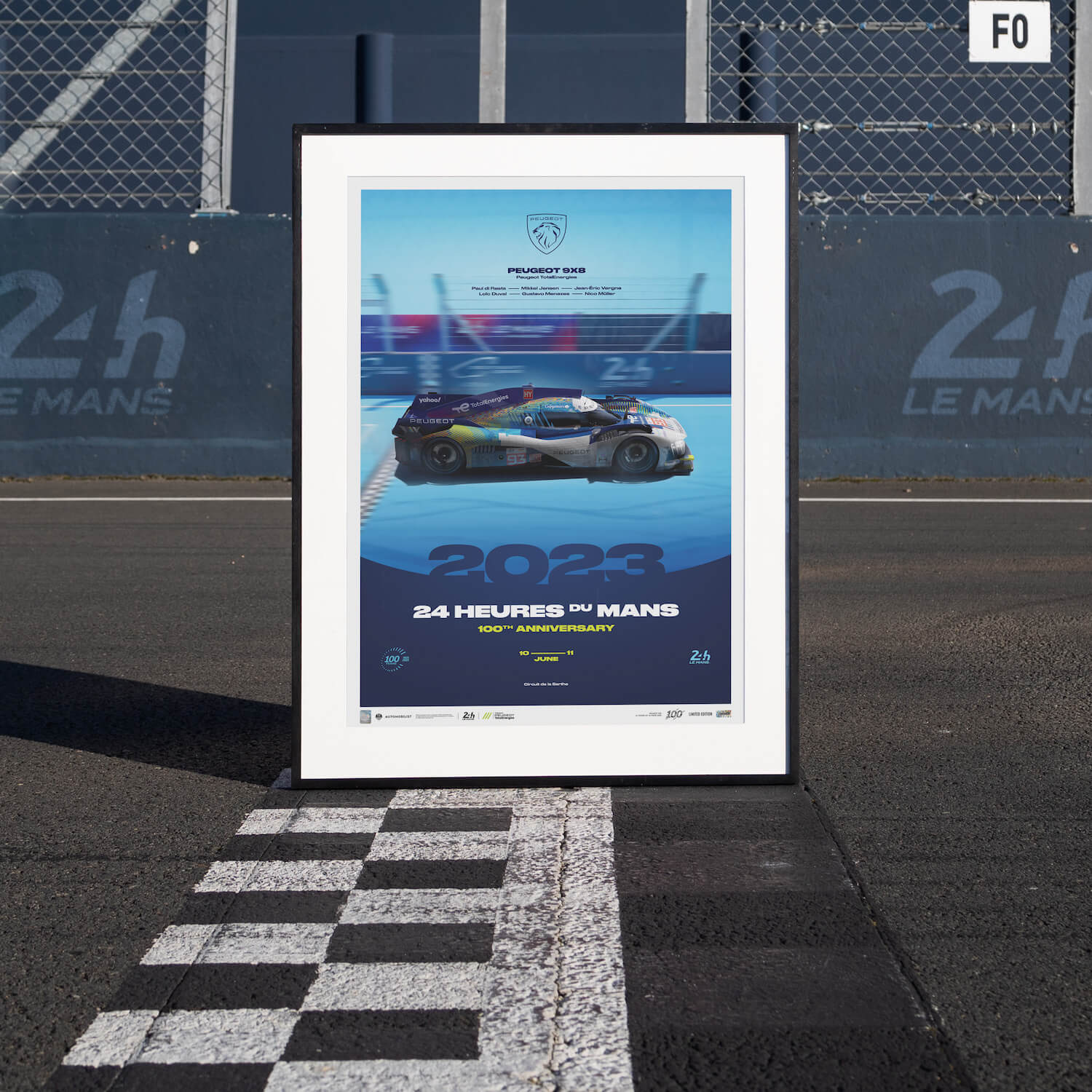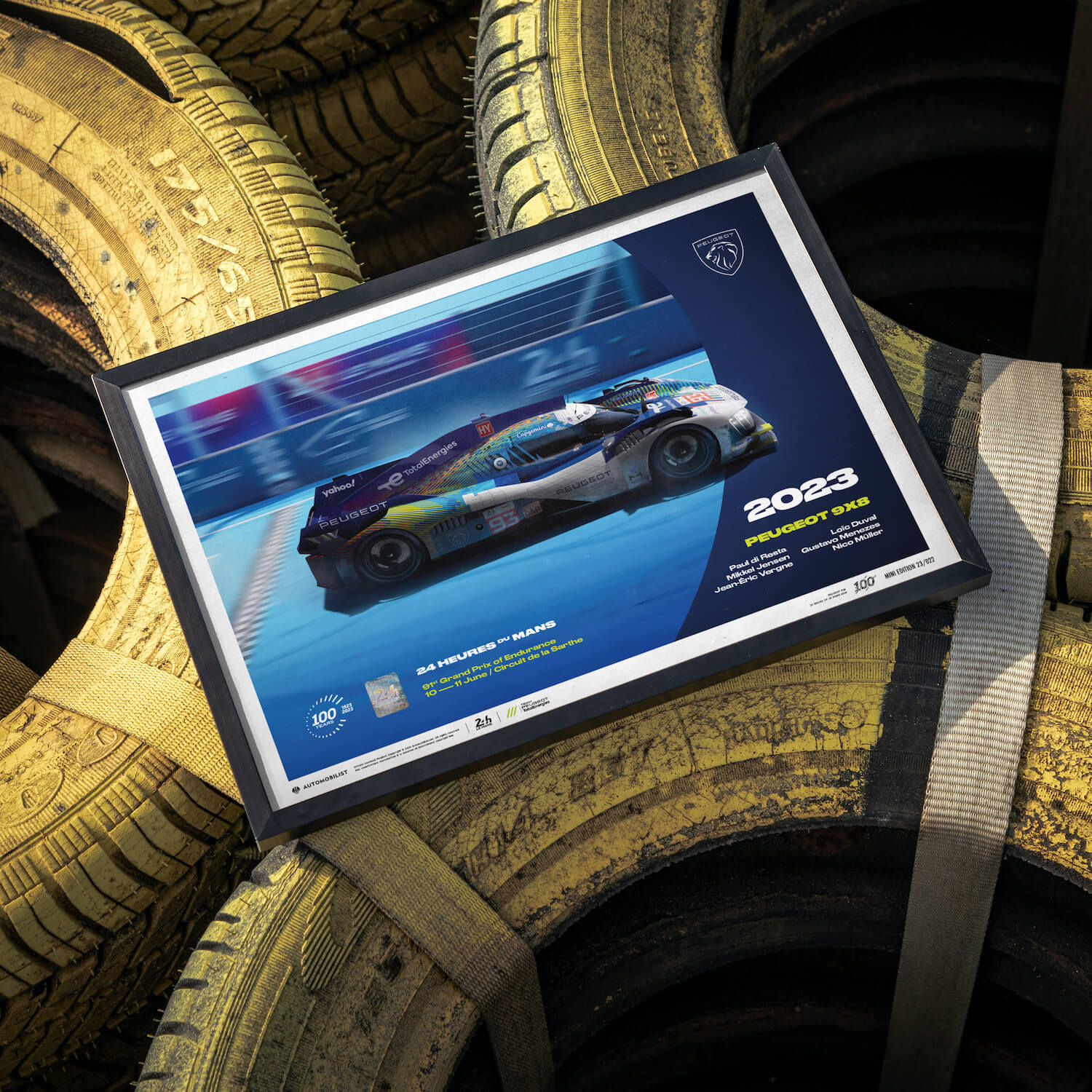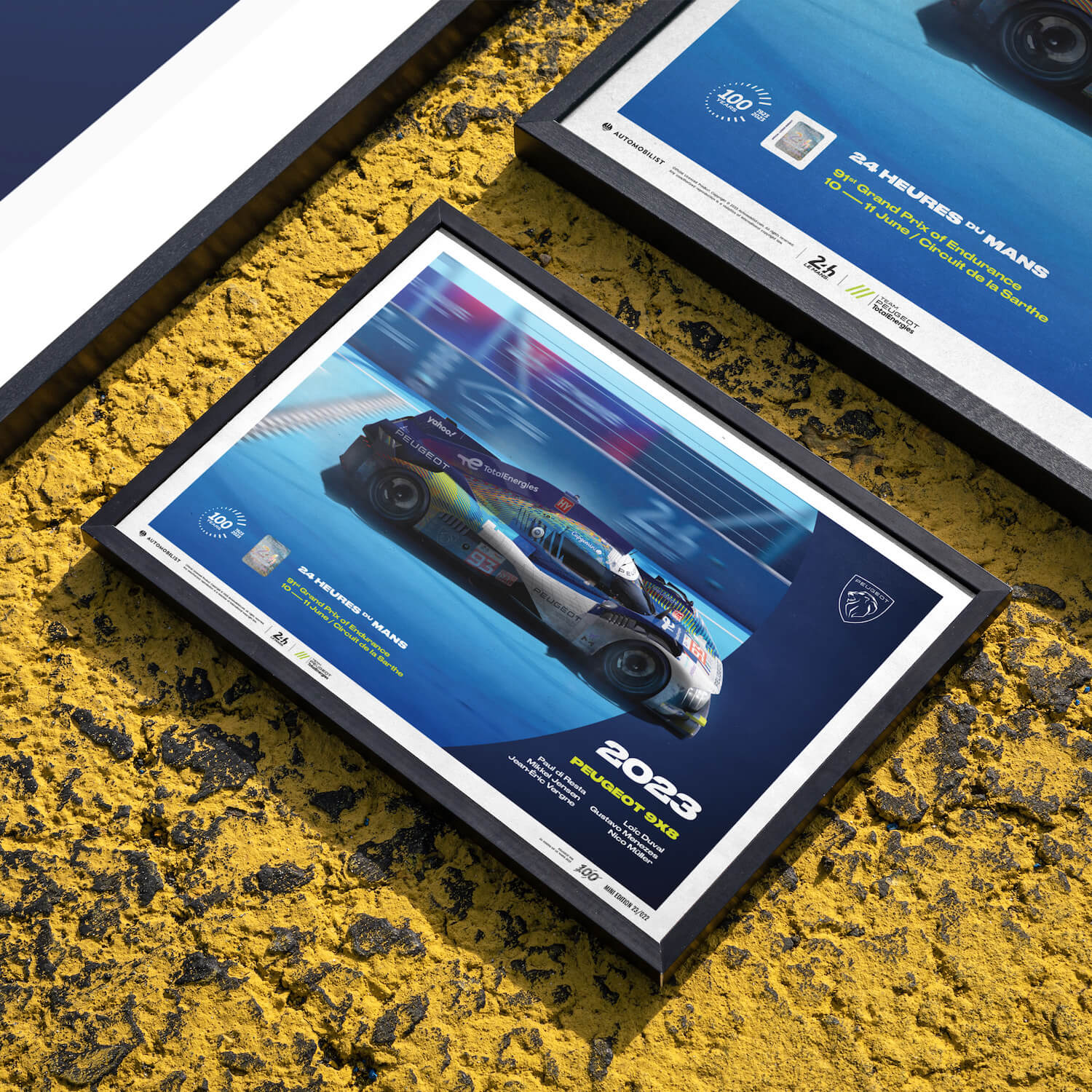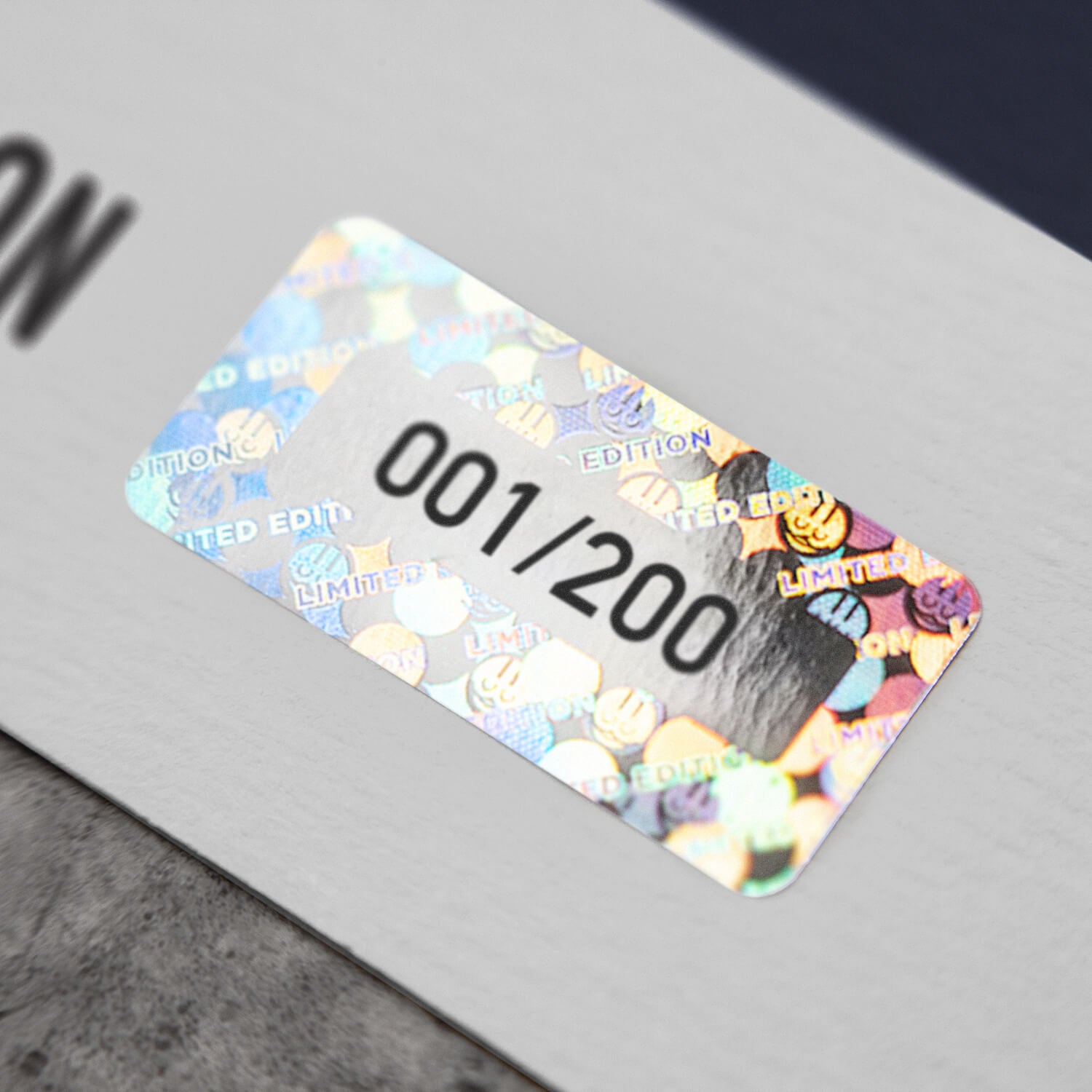 Peugeot 9X8 - 24h Le Mans - 100th Anniversary - 2023
---
SKU: PROD01004438
Product description
Automobilist x 24h Le Mans
Part of our exclusive collection celebrating the centenary of 24 Hours of Le Mans. Features the 2023 competing Peugeot 9X8.

Global Shipping from Europe, delivered rolled in a protective tube. Frame is not included.
Technology
3D modelling and CGI compositing
Production
High-quality offset print
Material
Premium heavyweight 175 g/m2 paper
Story behind
Peugeot 9X8
The 9X8 is special mainly because of the absence of one key feature of all hypercars - the rear wing. The wingless rear challenges traditional design norms, allowing for a sleek and aerodynamic profile. Developed with a focus on hybridisation and electrification, this hypercar showcases Peugeot's technological expertise. Powered by a 520 kW V6 engine at the rear and a high-performance 200 kW electric motor at the front, it delivers an exhilarating four-wheel-drive experience.

Thanks to its sleek lines all the while measuring almost 5 metres, the 9X8 exudes a particularly aggressive aura on the track. Weighing in at a mere 1,030 kg and fueled by TotalEnergies' renewable Excellium Racing 100, this hypercar strikes the perfect balance between power and efficiency. Designed through a unique collaboration between the Peugeot Design team and the Sport team, it deviates from the classical design norms, paving the way for the future of motorsport.
Officially Licensed Product

Discover more
100 Years of Le Mans
Created in collaboration with 24 Hours of Le Mans, we are paying homage to the iconic winning cars from a century of fierce racing.
View all
Edition of 100
Embossed
Sold out
Edition of 200
Unique Numbers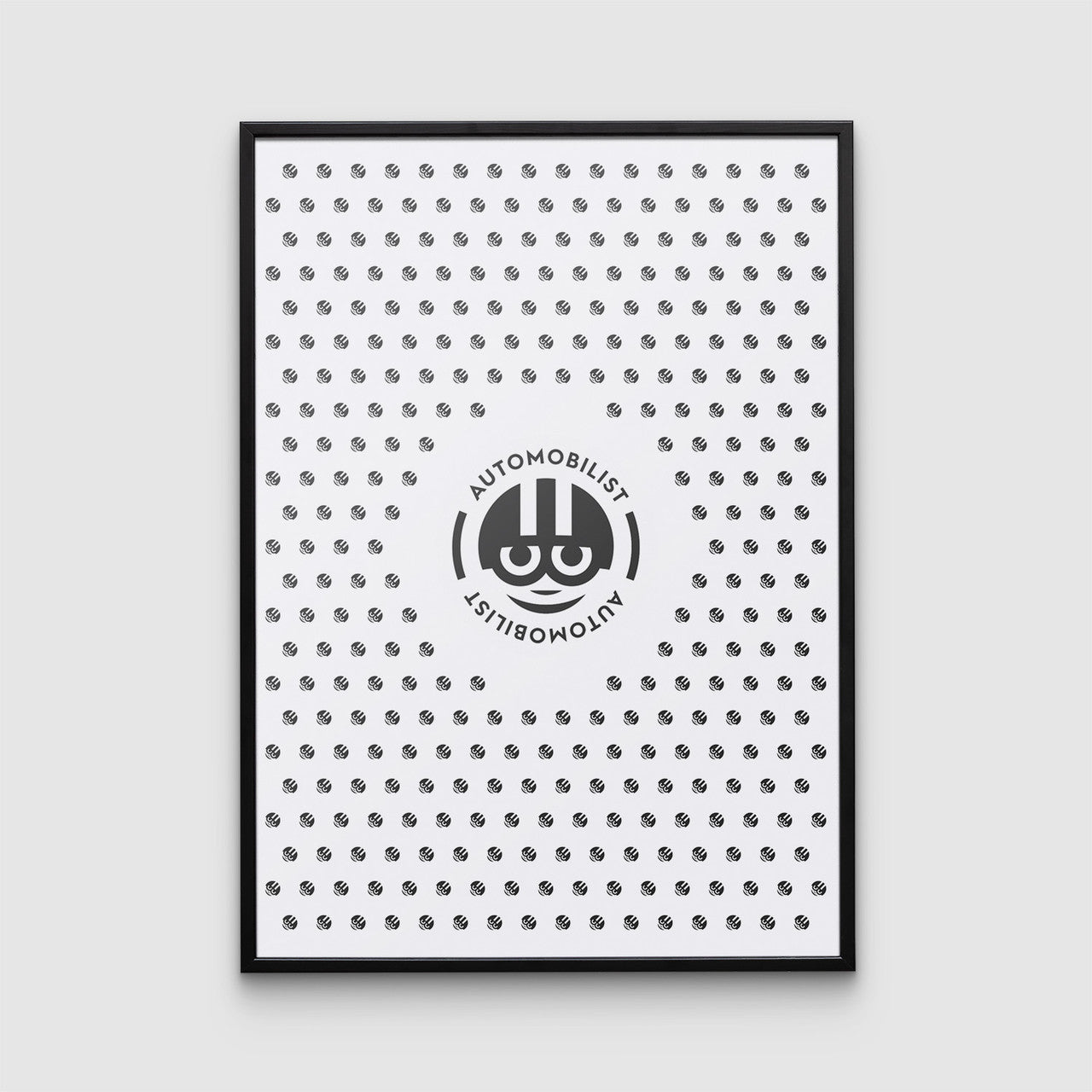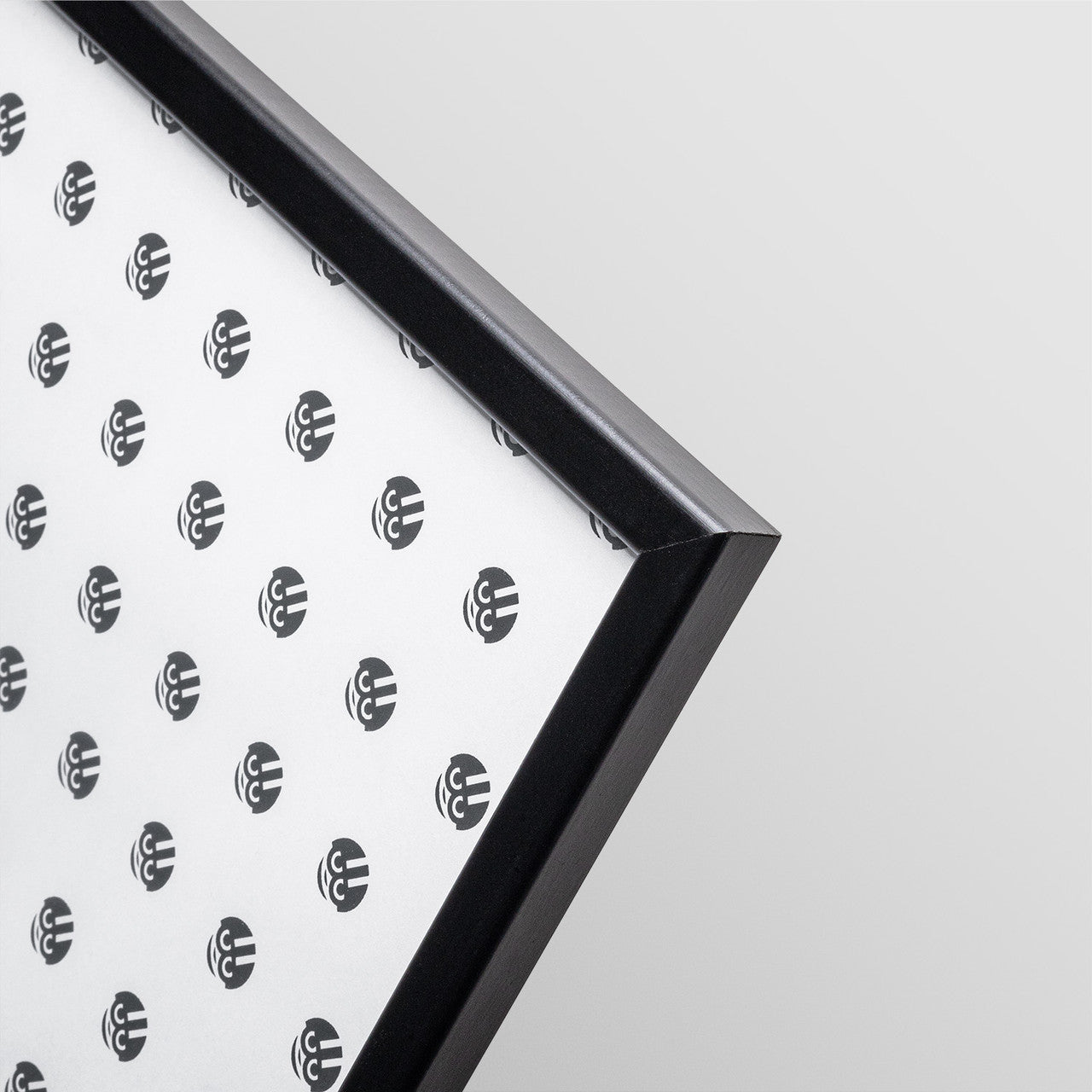 Quality frames
Perfect for your posters
Display your posters on the wall in a quality frame in slim and contemporary design. Our frames are made of pine wood with a quality surface finish to suit all homes and styles.
Pick your frame
How it's done
The Magic Behind
We design each print using a world-unique combination of 3D renderings and CGI technology allowing us to re-create each car to precise coats of paint and scratches with a level of detail never seen before.
About
Automobilist
A team of artists, creative thinkers, solution finders, automotive and motorsport aficionados, and perfectionists en route to build a global automotive hub for every automotive fan and consumer's interests and requirements.
Poster Collection
Latest releases
View all
Edition of 100
Embossed
Sold out
Save 50%
Save 50%
Save 29%
Save 50%